Aon Broker Sanju Rajan Recognized as a 2020 Transportation Power Broker
Sanju Rajan, Property Risk Broker, Aon
One of the biggest challenges for a broker is portraying a client's risk profile to underwriters in a way that positively affects the market and secures satisfactory rates. Sanju Rajan is up for that challenge.
"He knows insurance, underwriters, brokers, markets and how things move. He has a technical knowledge that I have never seen before," said Jocelyn Hill, director of corporate affairs & deputy general counsel, Conrail.
Conrail is a rail service provider that is owned by two head-to-head competitors, CSX Corporation and Norfolk Southern Corporation. "Because we are not a normal railroad, we have unique characteristics that give us a unique profile," said Hill.
Another challenge brokers face is communicating the risk profile to the client in a way that they can understand their exposures. It is not only Rajan's customer service and knowledge of the sector that leave his clients feeling confident in their coverage but also his ability to communicate.
"I'm not an insurance expert," said Kevin Busath, VP, strategic planning, Iowa Pacific Holdings. "[Aon] will explain things to me until I have complete confidence."
"Sanju knows what underwriters are worried about," added Hill. "The underwriters love him just as much as I do."
On his customer service, Hill said: "I find myself telling him to get some sleep, because he is so prepared and takes everything to the next level."
2020 Transportation Power Broker Winners
---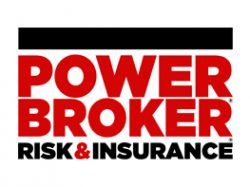 What is a Power Broker?
A Risk & Insurance Power Broker® is an individual who stands out among their peers for the exceptional client work they delivered over the past year. While brokers play many key roles in the insurance industry and risk profession, a Power Broker® award recognizes problem solving, customer service and industry knowledge.
Our goal is to broadly recognize and promote outstanding risk management and customer service among the brokerage community.
Who selects the winners?
Power Brokers are selected by risk managers based on the strength of the testimonials they provide to a team of 15 Risk & Insurance editors and writers.