Aon Broker Monica Brecka Recognized as a 2022 Agriculture Power Broker
Monica Brecka, Managing Director, Umbrella & Excess Casualty Practice, Aon
When it was time to renew its insurance last year, an agricultural manufacturer wanted to split its U.S. and international coverage in a bid to attract extra capacity.
The move could have led to a steep hike in premiums, said the company's risk manager. But Monica Brecka delivered a program with more efficient pricing, strong coverage and no overlap between the domestic and international programs.
The risk manager attributed the results to Brecka's understanding of the company and her ability to communicate it to underwriters. He also praised her persistence.
"'No' was not really an option for her. She was just going to get it done and that's what she does," the risk manager said. "She's very good at it."
Another client – a global chemical company – relied on Brecka to deal with shrinking coverage limits for its industry.
"It's been helpful to have her experience and understanding of the market's appetite, how to approach particular underwriters, how to help us emphasize the things we're doing well and differentiate our risk, and ultimately get our placements done," the company's risk manager said.
Brecka also helped find ways around the wording on some critical exclusions, the risk manager said. "She was on calls with our technical experts to really dig in deep on some of these issues."
2022 Agriculture Power Broker Winners and Finalists 
---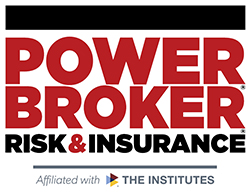 What is a Power Broker?
A Risk & Insurance Power Broker® is an individual who stands out among their peers for the exceptional client work they delivered over the past year. While brokers play many key roles in the insurance industry and risk profession, a Power Broker® award recognizes problem solving, customer service and industry knowledge.
Our goal is to broadly recognize and promote outstanding risk management and customer service among the brokerage community.
Who selects the winners?
Power Brokers are selected by risk managers based on the strength of the testimonials they provide to a team of 15 Risk & Insurance editors and writers.