Aon Broker LaShonda Griffin Recognized as a 2022 Real Estate Power Broker
LaShonda Griffin, Vice President, Senior Broker, Aon
Celine Cartlidge was an insurance broker before she switched sides, and she knows a good broker when she sees one. Where LaShonda Griffin's predecessor "just ticked off the boxes," due diligence is Griffin's superpower, said Cartlidge, chief administrative officer, CZS Property Management LLC.
As CZS's new broker, "She asks smart questions, and she prepared us for developing market trends" — a tough call in Cartlidge's experience because it requires balancing priorities. "Ninety percent of people can't do that well."
Griffin went to the market and came back with several options. The company stuck with the incumbent, but with a new sense of security that it was the best choice. "She did her due diligence," Cartlidge said.
Perseverance is Griffins' superpower, said Rob Calleja, CFO, Legacy Partners. The company owns, develops and manages residential apartments, a business "unloved" by carriers. Its own carrier decided less than a month from renewal not to renew its "excellent" prepackaged program with a $100 million excess tower.
Because it has many investors with many different requirements, finding new insurance was a problem. For an unloved asset class in a hardening market, "Lashonda found a half-dozen insurance companies to build up layers to reach the $50 million we needed contractually," lest the company be in default on some investor obligations.
"LaShonda built a tower from scratch on the fly," Calleja said. "That took perseverance."
2022 Real Estate Power Broker Winners and Finalists
---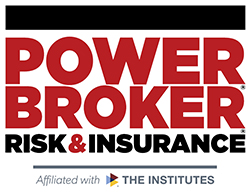 What is a Power Broker?
A Risk & Insurance Power Broker® is an individual who stands out among their peers for the exceptional client work they delivered over the past year. While brokers play many key roles in the insurance industry and risk profession, a Power Broker® award recognizes problem solving, customer service and industry knowledge.
Our goal is to broadly recognize and promote outstanding risk management and customer service among the brokerage community.
Who selects the winners?
Power Brokers are selected by risk managers based on the strength of the testimonials they provide to a team of 15 Risk & Insurance editors and writers.