Aon Broker Kenneth Ayers Recognized as a 2023 Manufacturing Power Broker
Kenneth Ayers, Central Leader, Aon
Kenneth Ayers' clients have high expectations for their insurance renewals, and he works hard to deliver on their goals.
Often, the budget goals clients present to him at the beginning of a renewal cycle are more aggressive than market conditions indicate, but Ayers follows a step-by-step approach to keep their costs as low as possible and meet their goals.
One step Ayers takes is to work with clients to craft a message that emphasizes the insured's assets. He then takes that story to in-person meetings with underwriters.
He also works closely with primary casualty brokers to find any cost savings at the umbrella attachment point, which may spur more competition.
Ron Cooley, director of risk management for W.W. Grainger, said Ayers deserves accolades for the way he handles claims and how he presents companies at renewal.
When Grainger faced a large claim, Cooley said, Ayers cast a wider net to find insurance at competitive rates and terms.
"The real test [for a broker] is when you are presented with a major claim," Cooley said. "Ken took the time to understand our organization so he could draw out and highlight the positive aspects of our company.
"Competitive rates and terms are important to us," Cooley added. "He guides us through the process. He's invested time in us and knows that our risk should not be defined by a single claim."
2023 Manufacturing Power Broker Winners
---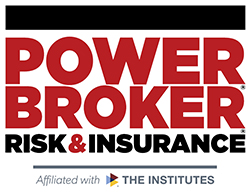 What is a Power Broker? 
A Risk & Insurance Power Broker® is an individual who stands out among their peers for the exceptional client work they have delivered over the past year. While brokers play many key roles in the insurance industry and risk profession, a Power Broker® award recognizes problem solving, customer service and industry knowledge. 
Our goal is to broadly recognize and promote outstanding risk management and customer service among the brokerage community. 
Who selects the winners? 
Power Brokers are selected by risk managers based on the strength of the testimonials they provide to a team of 15 Risk & Insurance editors and writers.