Aon Broker Janet Ling Recognized as a 2023 Technology Power Broker
Janet Ling, Broker, Aon
Liberty McAteer, deputy general counsel, FreeWire Technologies, oversees the legal aspects of manufacturing, installation and maintenance of electric vehicle charging stations.
That means a lot of lithium-ion batteries being handled and insured. Sometimes, it can be difficult to get the carriers to bite.
"The batteries are across the U.S., Canada, parts of Europe. They're in storage, being manufactured and distributed. That's a tall order to get insurance policies," McAteer explained. Luckily, broker Janet Ling is on the case. She's been able to take FreeWire's CGL tower to new limits — really good limits — with "as much due diligence as you'd expect on an M&A deal," McAteer explained. "It was the management of the workflow, the due diligence involved, Janet's proactive thinking to get to know the execs and work with them at my company that shows her great flexibility and understanding of what we do."
Ling's client Gaurav Saxena, senior director, Robinhood Markets Inc., calls her an asset. Saxena leads the risk and third-party vendor management for Robinhood, a stock trading and investment fintech.
As he described it, this was a swing year for the industry, and that impacted the company's U.S. footprint and workers' comp insurance needs.
But Ling had a plan.
She understood the unpredictability Robinhood faced and communicated it to the insurance partner. "She helped set us up with a quarterly program, where we would pay quarterly and review the insurance needs each time."
She also did a great job of negotiating the rate down to a place that made more business sense.
2023 Technology Power Broker Winners and Finalists 
---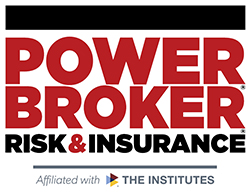 What is a Power Broker? 
A Risk & Insurance Power Broker® is an individual who stands out among their peers for the exceptional client work they have delivered over the past year. While brokers play many key roles in the insurance industry and risk profession, a Power Broker® award recognizes problem solving, customer service and industry knowledge. 
Our goal is to broadly recognize and promote outstanding risk management and customer service among the brokerage community. 
Who selects the winners? 
Power Brokers are selected by risk managers based on the strength of the testimonials they provide to a team of 15 Risk & Insurance editors and writers.