Aon Broker Jacqueline Waters Recognized as a 2022 Finance Power Broker
Jacqueline Waters, Managing Director & Practice Leader, Aon
"It takes someone with a sophisticated understanding and solid relationships to navigate and move a case forward and get it to a good resolution," a client of Jacqueline Waters affirmed.
In 2021, Waters played an instrumental part supporting a large technology company in resolving claims associated with a firestorm of securities related litigation — a stock drop class action, further complicated by several derivative lawsuits in multiple jurisdictions.
The client had a sizeable D&O liability insurance program with a large retention. The insured's motion to dismiss the class action was successful, yet the matter was appealed by the plaintiffs' attorneys — creating an impediment in the path toward resolution of the derivative cases.
As the derivative cases continued, the tech firm was in uncharted territory facing a series of complex circumstances given the plaintiff's decision to appeal. Waters and team worked diligently to keep all insurers advised as to the progress of the cases. Her advice was to overcommunicate to ensure all insurers would be ready to participate if needed to resolve the underlying matters.
After some time, the parties agreed to attempt to settle the cases. Doing so was no small feat based on strong concerns on the part of insurers. By approaching each insurer as a true business partner, all while maintaining a strong advocacy position on behalf of the tech firm, Waters was able to provide the insurers with comfort and confidence in the way the cases had been handled and the results achieved.
2022 Finance Power Broker Winners and Finalists
---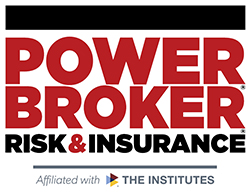 What is a Power Broker?
A Risk & Insurance Power Broker® is an individual who stands out among their peers for the exceptional client work they delivered over the past year. While brokers play many key roles in the insurance industry and risk profession, a Power Broker® award recognizes problem solving, customer service and industry knowledge.
Our goal is to broadly recognize and promote outstanding risk management and customer service among the brokerage community.
Who selects the winners?
Power Brokers are selected by risk managers based on the strength of the testimonials they provide to a team of 15 Risk & Insurance editors and writers.