Aon Broker Eli Sakellakis Recognized as a 2023 Traditional Energy Power Broker
Eli Sakellakis, Managing Director, Global Midstream Sector Leader, Aon
Redemption is one of the recurring themes for Power Brokers this year. A senior company executive explained that their client company had suffered a significant incident and claim in the past few years that made placement in a hard market even more difficult.
"As a result of Eli's tireless work, some of the incumbents who paid that claim have come back to be a part of our program again," a client said.
Another recurring theme is how a broker helped a new insurance manager settle in. Aon's Eli Sakellakis helped an outgoing officer ensure a smooth transition.
"I am leaving the post, and my successor is all set to keep going," said the client executive, with professional satisfaction.
"We get calls all day from brokers claiming 'I can save you money.' My response is 'No. you probably can't. But even if you could, it wouldn't be much and certainly not worth the relationship we have."
Another director of risk management lauded the "organization and preparation Eli brought to our renewal this year. We go to London every year, and thanks to him, this was the best renewal ever — not just according to me, but according to our executive team. Eli was prepared, he prepared us. and he put us in front of all the right people. Our segment is very specific and not everyone understands it. He does. and he found markets that do too. We pay him for his services, which include disagreeing with us sometimes. We respect and appreciate that. Being a 'yes man' is not serving our needs."
2023 Traditional Energy Power Broker Winners and Finalists
---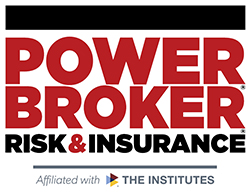 What is a Power Broker?
A Risk & Insurance Power Broker® is an individual who stands out among their peers for the exceptional client work they have delivered over the past year. While brokers play many key roles in the insurance industry and risk profession, a Power Broker® award recognizes problem solving, customer service and industry knowledge.
Our goal is to broadly recognize and promote outstanding risk management and customer service among the brokerage community.
Who selects the winners?
Power Brokers are selected by risk managers based on the strength of the testimonials they provide to a team of 15 Risk & Insurance editors and writers.