Legal Roundup: Construction Worker Trapped Underground, Awarded $3 Million; Google Begins Sexist Pay Discrimination Trial and More
The latest legal filings likely to impact the insurance industry today.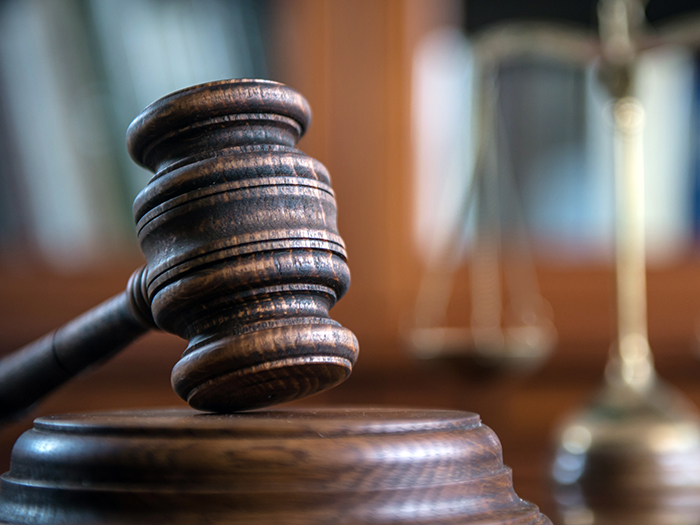 Construction Worker Wins Big Settlement After Being Buried Alive
The case: In 2019, construction worker Tim Kono was severely injured in a construction accident while working for the home construction company D.R. Horton. The specifics of the accident are harrowing: Kono, who was underground for a significant portion of his work, found himself trapped beneath several tons of soil.
In a lawsuit, he claimed that his employer failed to use an OSHA-mandated trench box during the job, according to KCCI Des Moines. Kono said the experience led to post-traumatic stress, manifesting in nightmares, flashbacks, and emotional turmoil.
Scorecard: A jury awarded Kono just over $3 million in compensatory damages. In addition, D.R. Horton was hit with $16.18 million in punitive damages. Of this amount, Kono will receive a quarter of that sum. Per Iowa law, the remaining 75% will be directed to a civil reparations trust fund, according to KCCI Des Moines.
Takeaway: The case underscores the importance of adhering to safety protocols and regulations meant to protect workers. If companies neglect these guidelines, they could put lives at risk and expose themselves to significant legal and financial repercussions. Also, the substantial punitive damage awarded in this case serves as a stern reminder to companies that mistakes can prove costly.
First Google Sexist Pay Discrimination Case Goes to Trial
The case: Ulku Rowe, a female executive at Google, sued the company over what she claims is sexist pay discrimination. Rowe "alleges that she was hired at a lower level and salary than equally or less qualified men and that Google retaliated when she complained," according to Wired.
Scorecard: The case went to trial in October in New York. It marks the first time that Google will be tried in court over alleged sexist pay gaps because the company previously used forced arbitration — mandating that employee disputes be settled privately and out of court.
But Google dropped that policy after a 20,000-employees worldwide protest stemming from concerns about sexual harassment, unequal pay, and workplace safety for women. One of the company's concessions was dropping the forced arbitration mandate, which opened the door for a trial like this.
Takeaway: The trial will potentially expose how pay decisions and promotions are determined within Google, a company known for its guarded corporate practices. It also underscores the broader issue of gender diversity in tech roles and shows that corporate activism can prove fruitful for the activists. The walkout and its subsequent end to Google's forced arbitration policy emphasizes the tangible impact collective employee actions can have on corporate policies.
Pfizer to Settle EpiPen Antitrust Settlement for $50 Million
The case: Did Pfizer purposely delay a generic EpiPen from hitting the market? Direct purchasers brought an antitrust case against Pfizer in 2020 in federal court in Kansas. They claim that Pfizer, in collaboration with marketing and distribution partner, Mylan, conspired with Teva Pharmaceutical Industries to delay a generic version of the drug used to treat life-threatening, allergic emergencies.
FiercePharma reports: "The suit claimed Mylan agreed to delay entry of its generic version of Teva's branded blockbuster drug Nuvigil in exchange for Teva delaying entry of its EpiPen generic." Plaintiffs argued that this deliberate delay forced them to pay a higher price for EpiPen, which would have been lower had Teva's generic version been available in the market.
Scorecard: Pfizer has decided to settle the class action lawsuit for $50 million, according to FiercePharma. The company denied any wrongdoing. It follows a 2021 settlement, where Pfizer agreed to pay $345 million to address a 2017 antitrust suit, also related to the EpiPen.
Takeaway: Collaboration between companies to delay the release of generic drugs, even if only alleged, can lead to expensive and lengthy litigation. The substantial settlements made by Pfizer, Mylan, and others related to EpiPen reflect the significant financial risks associated with anticompetitive behavior.
Also, when corporations sell or merge units (like Pfizer's divestiture of its EpiPen manufacturing subsidiary), it's crucial to ensure that all potential legal and financial liabilities are adequately addressed in the transaction.
$223 Million Talc Award Against J&J Reversed
The case: Back in 2020, a New Jersey state court ordered Johnson & Johnson to pay $750 million to four plaintiffs who claimed they were exposed to asbestos in the company's cosmetic talc products. The amount was reduced to $223 million due to state limits on punitive damages. The case then ended up in a New Jersey appeals court.
Scorecard: In October 2023, a New Jersey appeals court overturned the $223 million award in favor of the four plaintiffs. FiercePharma reports that the court concluded that the lower court should not have permitted the jury to consider the testimonies of the three scientific experts, noting that "the trial court misapplied the well-established judicial gatekeeping procedures."
J&J has even taken legal action against one of the experts, Dr. Jacqueline Miriam Moline, asserting that her testimony was incorrect. This isn't the first time J&J has successfully appealed such a verdict. In a previous case from 2018, a $117 million award was reversed due to flawed expert testimony.
Takeaway: The reversal of such significant jury awards underscores the critical role of expert testimonies in legal proceedings. Courts are emphasizing the need for rigorous vetting and scrutiny of expert inputs, especially in cases with potential public health implications.
J&J's proactive legal strategy, challenging both verdicts and the experts behind them, highlights how corporations often employ multifaceted legal tactics in large-scale litigation. This approach might influence how other companies navigate similar challenges. &
Jared Shelly is a journalist based in Philadelphia. He can be reached at
[email protected]
.