Aon Broker Cynthia Fee Recognized as a 2020 Utilities Power Broker
Cynthia Fee, Senior Casualty Placement Specialist, Aon
Even in the U.S. many people tend to think of the Western states as similar to each other, so it was a big challenge explaining to underwriters overseas that Colorado has different utility risk profiles than California and that Wyoming differs from Washington.
Aon's Cynthia Fee succeeds at navigating this challenge.
"We had a particularly challenging renewal, especially in terms of wildfire risk," said the insurance manager of a utility in the West, but not on the Pacific coast.
"We needed to meet directly with our Bermuda markets. Cynthia arranged for us to meet with eight of them while we were there. Her presentation explained how our service territory was very different from other utilities and other Western states," her client said.
"She showed how we have been ahead of the game in terms of our exposures, that we are not California, and that we have plans in place."
Cynthia Fee's familiarity with Bermuda markets also helped another client.
"We needed to place a pollution wrap on a facility, customized to address gaps in the coverage," said one manager of insurable risk.
"This was highly customized coverage. She worked with one underwriter in particular and wrapped that coverage around our liability policy."
At the same time capacity became a challenge in excess liability.
"We lost about $85 million in capacity, and she helped replace that in Bermuda and some around the U.S."
2020 Utilities Power Broker Winners and Finalists
---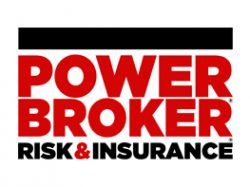 What is a Power Broker?
A Risk & Insurance Power Broker® is an individual who stands out among their peers for the exceptional client work they delivered over the past year. While brokers play many key roles in the insurance industry and risk profession, a Power Broker® award recognizes problem solving, customer service and industry knowledge.
Our goal is to broadly recognize and promote outstanding risk management and customer service among the brokerage community.
Who selects the winners?
Power Brokers are selected by risk managers based on the strength of the testimonials they provide to a team of 15 Risk & Insurance editors and writers.