Aon Broker Bill Ryan Recognized as a 2020 Employee Benefits Power Broker
Bill Ryan, Partner, Aon
For Bill Ryan, putting himself in his client's shoes is second nature. As a former plan sponsor for the University of California, he has not only worn those shoes, he has also walked quite a ways in them.
"A lot of investment consultants haven't really been in the client's seat before," said the director of investments for a Fortune 500 tech company. "But Bill understands the practicalities, and he understands the nature of being the client, having had that experience himself."
Ryan has also put a lot of miles on his broker shoes and that pays off for his clients, as well.
"He understands the asset management world very well," the client said. "He's visible, he participates in a lot of industry events and conferences. He's super, highly networked. I would say his industry knowledge is exceptional."
Other clients agree. "Bill is consistently a keynote speaker at various pension investment and institutional investor conferences," one client said. "We view him as an industry leader."
That kind of expertise can be particularly helpful working with individuals new to the field.
"Our committee members didn't have the defined contribution investment background knowledge that we probably needed," explained one client. "Outside of me, everybody else was brand new to the defined contribution world, the investment world. Bill did a great job of not only being responsive but also educating this new group."
It is a strength Ryan has instilled in his entire team at Aon.
2020 Employee Benefits Power Broker Winners and Finalists
---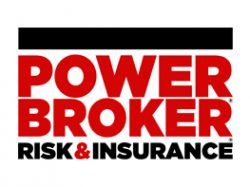 What is a Power Broker?
A Risk & Insurance Power Broker® is an individual who stands out among their peers for the exceptional client work they delivered over the past year. While brokers play many key roles in the insurance industry and risk profession, a Power Broker® award recognizes problem solving, customer service and industry knowledge.
Our goal is to broadly recognize and promote outstanding risk management and customer service among the brokerage community.
Who selects the winners?
Power Brokers are selected by risk managers based on the strength of the testimonials they provide to a team of 15 Risk & Insurance editors and writers.