Alliant Insurance Services Broker Taylor Bacot Recognized as a 2023 Real Estate Power Broker
Taylor Bacot, Vice President, Alliant Insurance Services
A good insurance broker can help a business stay competitive with its competitors. A great broker helps a business out-compete them.
Enter Taylor Bacot.
"Taylor has wrangled to get the best coverage that we can get, and that's let us have a competitive advantage," said Natalie Tips, chief operating officer at Genesis Community Management.
"We've had many clients where we've earned their business because of the discounts in the insurance prices that I'm able to offer through Taylor's programs that he set up for us, which has been amazing."
Genesis even benefits when Tips refers Bacot to customers who handle their own insurance.
"I've been so happy that that reflects well on me, because they'll come back to me and say, 'I'm so glad that you sent me to Taylor, because he was able to get a better coverage than we had before for a cheaper price.' "
Of course, many brokers shine at first, only to fade once they've got your business.
Bacot isn't like that.
"His commitment today is as strong or stronger than it's ever been," said Kelly Hawkins, president and COO at KRJ Management.
And while getting great coverage at a great price is central to a broker's role, many other aspects are important.
"If I were giving him a report card, it'd be hard to say, 'Here's what he's got to improve,'" said Hawkins, "because he's just that good."
2023 Real Estate Power Broker Winners and Finalists
---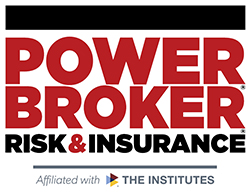 What is a Power Broker?
A Risk & Insurance Power Broker® is an individual who stands out among their peers for the exceptional client work they have delivered over the past year. While brokers play many key roles in the insurance industry and risk profession, a Power Broker® award recognizes problem solving, customer service and industry knowledge.
Our goal is to broadly recognize and promote outstanding risk management and customer service among the brokerage community.
Who selects the winners?
Power Brokers are selected by risk managers based on the strength of the testimonials they provide to a team of 15 Risk & Insurance editors and writers.