Alliant Broker Matthew Cohn Recognized as a 2020 Pharmaceuticals Power Broker
Matthew Cohn, Senior Vice President, Alliant Insurance Services
This profile could focus on Matthew Cohn's skill at identifying uninsured or underinsured exposures for his clients — and there are several examples to share — but what most sets Cohn apart is his exceptional level of customer service and responsiveness.
Jeremy Livianu, general counsel for medical device company Establishment Labs, described how Cohn helped him through his first few sink-or-swim days on the job.
"I was six days on the job as my company's first general counsel and told by my CEO that I was being tasked with insurance and risk management, and further that we were going to IPO in approximately 90 days. I was leaving that Sunday for my first board meeting on Monday.
"I was referred to Matt by our outside counsel and sent him an email at around 4 p.m. on Friday afternoon. Within five minutes, we were on the phone, and by the time we were done talking, I had sent him a complete copy of all our insurance contracts.
"He pulled an all-nighter on Friday night, read all our insurance contracts word for word, and sent me an email at 5:10 a.m. Saturday morning, explaining how he'd found a large number of vulnerabilities. Matt made me look good and knowledgeable in front of my board at that first meeting."
Time zone differences don't get in the way either. In another instance, Livianu was able to get in touch with Cohn even though he was in London at the time … and it was 3 a.m. for Cohn.
"When he tells people he works around the clock, he actually backs it up," Livianu said.
2020 Pharmaceuticals Power Broker Winners and Finalists
---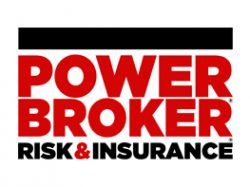 What is a Power Broker?
A Risk & Insurance Power Broker® is an individual who stands out among their peers for the exceptional client work they delivered over the past year. While brokers play many key roles in the insurance industry and risk profession, a Power Broker® award recognizes problem solving, customer service and industry knowledge.
Our goal is to broadly recognize and promote outstanding risk management and customer service among the brokerage community.
Who selects the winners?
Power Brokers are selected by risk managers based on the strength of the testimonials they provide to a team of 15 Risk & Insurance editors and writers.