Alliant Insurance Services Broker Cynthia Fee Recognized as a 2023 Utilities Power Broker
Cynthia Fee, First Vice President, Alliant Insurance Services
One of Cynthia Fee's clients provides power to local government entities. While the business relationship is positive, the legal and insurance elements have been fraught due to the power customer's public element. The provider switched to Fee in 2022 in the hopes of getting those persistent difficulties resolved.
Due to her background in insurance and law, Cindy's capacity to identify language within our current policies and maintenance agreement has been beneficial to lead communications with both our company and our customer's legal departments," said the company's treasury and risk manager.
"Cindy was able to help both entities to understand this complex relationship, bring potential issues to light, and drive efforts to correct and clarify changes to both the policies and management agreement between the two entities."
Another client lauded Fee's ability to secure liability coverage at reasonable prices, which in their state is a steep challenge, particularly for wildfire.
"That renewal became progressively more difficult, with shrinking capacity, an exit of key insurance players and soaring premiums," said the CFO.
"Our liability renewal was in the middle of wildfire season. exasperating the process. After the previous renewal. Cindy recommended moving our most recent renewal out of wildfire season. which required working directly with the markets to secure an extension. She was so successful. not only in negotiating an extension. that she was able to get the carriers to agree to the same rate despite the hard market."
2023 Utilities Power Broker Winners
---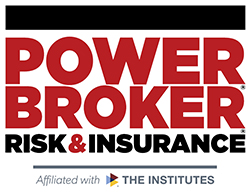 What is a Power Broker?
A Risk & Insurance Power Broker® is an individual who stands out among their peers for the exceptional client work they have delivered over the past year. While brokers play many key roles in the insurance industry and risk profession, a Power Broker® award recognizes problem solving, customer service and industry knowledge.
Our goal is to broadly recognize and promote outstanding risk management and customer service among the brokerage community.
Who selects the winners?
Power Brokers are selected by risk managers based on the strength of the testimonials they provide to a team of 15 Risk & Insurance editors and writers.