Alliant Insurance Services Broker Brendan Fountain Recognized as a 2023 Renewable Energy Power Broker
Brendan Fountain, Assistant Vice President, Alliant Insurance Services
In the movies, the monsters are closing in and things look grim until the hero unleashes a secret power. In real life, the principal at one client described a similar situation. The company had several projects under development and had suffered an unrelated loss.
"Placing coverage on large projects and negotiating with lenders and consultants is never easy, but doing so while also working a claim is a special challenge that Brendan Fountain met head-on," they said.
"Our leadership team was very concerned with the hard insurance market and if we would even be able to find coverage to lenders' satisfaction," the principal explained, "but with Brendan's efforts of structuring traditional coverage with excess and parametric, we are in a comfortable position. We were able to generate an impactful market outreach presentation that highlighted the work we are doing and continue to do on our portfolio projects for mitigating risk."
Another client's general counsel said: "In his first year as our broker, Brendan led the team that achieved significant savings in our property and casualty renewal in 2022."
Clients noted builder's all-risk (BAR) as an area of expertise for Fountain. That is a sensitive area of coverage for developers of renewable energy because the lenders that support such projects often have strong preferences as to whether the project owner or the engineering contractor should carry the BAR coverage. What's best for the lender is not always what's best for the project developer, and the broker has to mediate.
2023 Renewable Energy Power Broker Winners and Finalists
---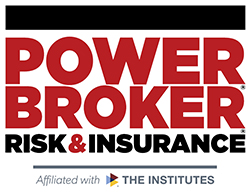 What is a Power Broker?
A Risk & Insurance Power Broker® is an individual who stands out among their peers for the exceptional client work they have delivered over the past year. While brokers play many key roles in the insurance industry and risk profession, a Power Broker® award recognizes problem solving, customer service and industry knowledge.
Our goal is to broadly recognize and promote outstanding risk management and customer service among the brokerage community.
Who selects the winners?
Power Brokers are selected by risk managers based on the strength of the testimonials they provide to a team of 15 Risk & Insurance editors and writers.