7 Critical Risks Facing the Hospitality Industry
Rapidly changing customer demands and a boom in guest-facing connected technologies are among the factors changing the risk landscape for hospitality companies.
Generational marketing gurus say that millennials have ushered in the "experience economy," where live experiences are valued more than material goods — excellent news for the travel and hospitality industries.
But thanks to this technology, millennials also have different expectations about how they should be engaged during those experiences, and other generations have caught on.
The hospitality industry has its work cut out for it keeping up with customer demands and changing technologies.
1) The Sharing Economy
Recent years have seen a spike in sites like Airbnb, Homestay, HomeAway and HouseTrip. Airbnb, with about 150 million users, is the most significant threat. According to a report by Morgan Stanley, hotel cannibalization from Airbnb was around 51 percent in 2017 and is expected to increase to 54 percent in 2018.
More troubling for the industry's future is Airbnb's popularity with college students and millennials. This group places heavy value on experiential travel, and the sharing economy may represent for them an experience more unique than a traditional hotel.
2) Continuously Changing Consumer Demands
Technology has dramatically changed the nature of customer expectations and raised the bar in terms of the type of experience and engagement customers consider the norm. This is a particular challenge in hospitality, where reputation and customer satisfaction is vital.
Consumers — particularly millennials — have grown accustomed to customized and streamlined shopping experiences, whether it be a free gift on their birthday or same-day delivery for online
purchases. Clean, well-designed guest suites are no longer enough. In fact, several hotel brands have taken the step of branching out to boutique hotels that specifically cater to the millennial ethos.
"Every major hotelier that has a viable brand you've known for 30 years typically has in their portfolio now a more limited service or more millennial-driven type of brand they're building to attract a certain segment of the marketplace," said Michael Drayer, CEO of the Global Entertainment Practice with Aon Risk Solutions.
For the rest of the industry, keeping up will require an investment in strategies that will help them learn more 
about their customers and design services around them. In addition, more social-media savvy is necessary for companies to start thinking about how to offer a travel experience that will motivate guests to eagerly share on social media.
Perhaps because of the changing nature of customer demands, maintaining customer satisfaction has become more difficult in recent years. Social media dramatically exacerbates the risks, in an environment where a single social media gripe by a traveler, no matter how mundane, can spread like wildfire and even be picked up by local news outlets.
Customers demand multiple channels of engagement with service and operations personnel, in order to better connect with customers before negative perceptions have time to set in — and spread.
3) Shortage of Experienced Personnel
According to the Bureau of Labor, the leisure and hospitality sector employed more than 15,000 people in 2016, and that number is projected to jump to almost 17,000 by 2026. As the industry continues to grow, staff will have more options, both in and outside the industry, and the poaching of experienced personnel will become a competitive sport.
Travel and hospitality companies must identify and address wage and worker satisfaction issues to keep their people happy and motivated to provide the level of service customers expect.
Finding the right people may be difficult especially for small hospitality providers. High-end luxurious accommodation providers recruit trained professionals at a high cost, which is an impossible feat for low budget hotels.
Creative companies must focus on referral-based hires and adopt retention programs that help boost employee morale and productivity, like mobile apps for scheduling and benefits, and attractive incentive programs.
Another key factor impacting worker satisfaction is tips, said Drayer, a practice that has been impacted by changing habits and technology.
"The hospitality industry has always [included tips] as an important part of compensation for its customer-facing individuals. But we're moving more and more to a cashless society. How do they handle that? Do they support or even provide the infrastructure to utilize cashless apps and such as VenMo?"
4) Consumer Perception of Risk
Terrorist attacks, biological outbreaks and incidents of political or social violence can not only significantly impact specific locations but can also have a more widespread chilling impact on leisure travel behavior across a region or even globally.
What's challenging for the hospitality industry is that related losses are impossible to predict and difficult to insure against, particularly for companies that suffer business interruption losses without any property damage. Loss of attraction coverage and certain newer parametric products are a step in the right direction, but potentially significant exposures remain.
5) Uncertainty in International Travel
According to the U.S. Travel Association, over 75 million international travelers visited the U.S. in 2016, and that number was expected to hit over 83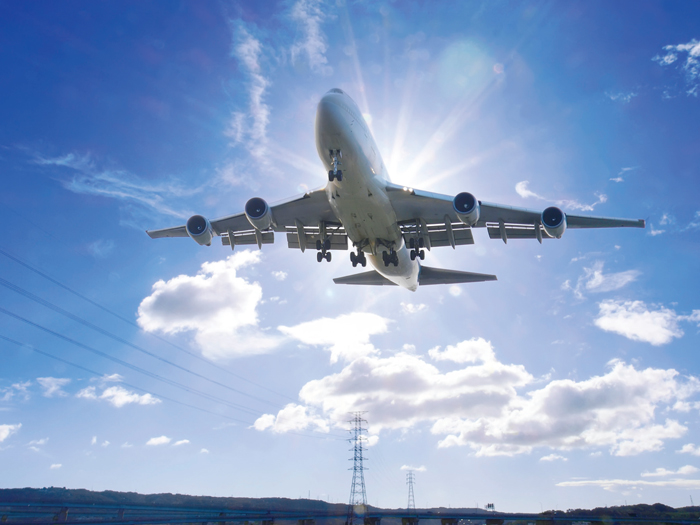 million by 2020. But recent drops in non-resident arrivals are being attributed by some to President Donald Trump's travel ban and immigration crackdowns.
That means hospitality companies are facing a period of uncertainty, while still needing to ensure they provide as unique an experience for foreign travelers as for domestic guests. Staff must be aware of cultural differences and the particular expectations any international visitors might have.
6) Guest-Focused Technology
In addition to offering tablet-based kiosks and mobile check-in, hospitality companies are finding ways to incorporate technology that improves operations and enhances guests' experiences. Hilton's "Connected Room" and Marriott's "Internet of Things" room are scheduled to roll out by the end of 2018, offering tech amenities such as digital keys and the ability to use a smartphone to control room temperature, lighting, TV and more. Guests will even be able to swap out wall art with family photos for a more personal stay.
Of course, with this surge of connected technology comes new levels of risk. Vulnerabilities in connected devices raise the risk of attackers unlocking digitally keyed doors to steal guests' valuables or finding a path into hotel systems.
It seems like not a week goes by without a hospitality client facing a ransomware attempt, with attempts to compromise reservation systems or operations systems, said Drayer.
"The efficacy of the technology to open and close doors and to utilize the different systems that are web-enabled is an extremely risky proposition these days."
7) New Regulations
After several years of discussion and debate, the Cal/OSHA Standards Board recently approved a standard on "Hotel Housekeeping Musculoskeletal Injury Prevention." The final regulation became effective July 1, 2018.
The new regulations are comprehensive, and potentially arduous for some employers. Employers are required to conduct regular worksite evaluations to identify and address specific risks. They must include an effective means of involving housekeepers and their union representative in designing and conducting the worksite evaluation.
Employers must establish procedures for investigating musculoskeletal injuries to housekeepers and correcting such hazards identified. A formal training program is also required and must be refreshed regularly. All documents related to the new standard must be kept as well.
For California hospitality businesses, this development could be a game-changer and require extensive modification to current practices. For those outside California, this development is still worth monitoring; not only does it establish standards to consider adopting independently, but it could also be a sign of things to come in other jurisdictions.
"Regulation typically starts in California and moves east," said Drayer. "So even though this is only currently affecting our clients in California, it's going to be coming soon to a theater near you." &
Michelle Kerr is Workers' Compensation Editor and National Conference Chair for Risk & Insurance. She can be reached at
[email protected]
.