4 Recent Legal Decisions to Pay Attention To: Sexual Harassment, Securities and Self-Driving Cars
Uber's liability in a self-driving car accident decided; IHOP sexual harassment claims settled; cryptocurrency company faces regulation; and work rumors come under scrutiny.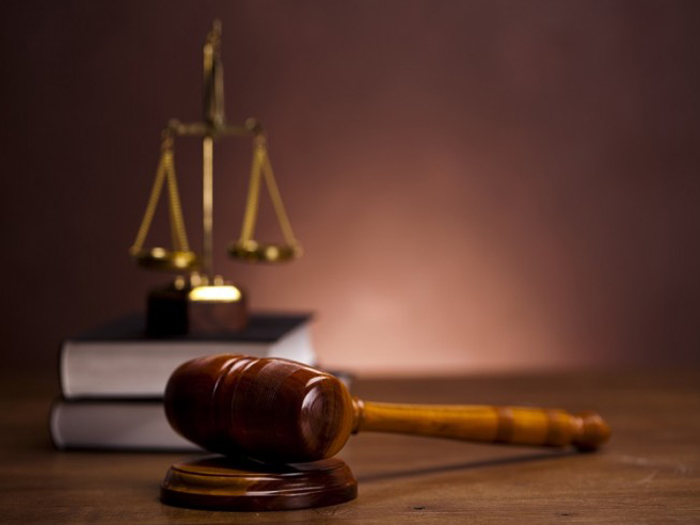 Uber Not Criminally Liable for Fatal Self-Driving Accident
Case: Prosecutors in Arizona said there is "no basis for criminal liability" against Uber after a fatal March 18 accident involving one of its self-driving vehicles.
They did say, however, back-up driver Rafaela Vasquez should be subject to further investigation.
Reuters explains that "based on a video taken inside the car, records collected from online entertainment streaming service Hulu and other evidence, police said last year that Vasquez was looking down and streaming an episode of the television show 'The Voice' on a phone until about the time of the crash. The driver looked up a half-second before hitting Elaine Herzberg, 49, who died from her injuries."
Scorecard: Uber dodged a major bullet as it prepares for a large initial public offering. Still, the negative PR and significant setback to its self-driving vehicle program will be felt for some time. Uber has ceased its self-driving initiatives in Arizona and stopped testing in San Francisco and Toronto. It resumed tests in Pittsburgh but only on small loop in good weather.
Takeaway: Self-driving cars have plenty of inherent risks. But so do normal vehicles. Regardless of the outcome of this case, the crash put a dark cloud over the future of self-driving vehicles overall.
It's one thing to have a crash caused by human error. It's quite another to have a crash caused by a machine. Seeing how the legal and justice systems respond will tell us a lot about the future of the technology.
Spreading Rumors Equates to Gender Stereotyping, Says 4th Circuit
Case: After Evangeline Parker received six promotions since 2014, she allegedly faced an all-to-familiar workplace rumor — she slept her way to the top.
She worked for military contractor Reema Consulting and alleged that a male co-worker started the rumor she was having an affair with her boss. She further stated the highest-ranking manager there helped spread that rumor, according to Reuters.
Parker filed a sexual harassment claim with HR but was then fired in May 2016. Parker claimed sex discrimination and retaliation in a lawsuit. After the case was dismissed from a U.S. District Judge, the 4th Circuit agreed with Parker, sending the case back to trial court.
Scorecard: Parker has won the right to continue her fight and try her case in trial court.
Takeaway: A rumor about sleeping with the boss is gender specific and considered sexual discrimination, according to this 4th Circuit ruling.
Cryptocurrency Tokens Ruled as Securities
Case: In a reversal of a 2018 decision, a federal judge placed an injunction order on a cryptocurrency company, concluding that digital tokens offered in an Initial Coin Offering are, indeed, "securities" under the law.
"U.S. District Judge Gonzalo Curiel placed the injunction against Blockvest and its founder, Reginald Buddy Ringgold III (otherwise known as Rasool Abdul Rahim El), Thursday, citing the risk of future securities law violations based on 'newly developed evidence,' as well as evidence of past violations," according to CoinDesk.
Scorecard: It's a legal victory for the Securities and Exchange Commission, which has been trying to regulate cryptocurrency for years.
Takeaway: Called an "ICO St. Valentine's Day Massacre," the decision could lead to more regulation of cryptocurrency.
IHOP Settles Sexual Harassment Suit
Case: The owners of five IHOP restaurants in Nevada and three in New York have settled sexual harassment lawsuits for $700,000. 
"The [Equal Employment Opportunity Commission's] September 2017 complaint alleged that unwanted touching of a female server's buttocks was among the harassment that occurred. Workers also were subjected to vulgar insults and invitations to engage in sexual intercourse and women who complained about the harassment had their hours cut or faced similar retaliation, the EEOC alleged."
As part of the verdict, the franchisees agreed to remove a requirement that workers forfeit their right to report a sexual harassment claim after a 72-hour window of it happening closes, according to Bloomberg Law. They also must create an HR department that can handle discrimination, harassment and retaliation.
Scorecard: The EEOC gets a victory here and the franchisees will have to fundamentally change their work cultures.
Takeaway: It's part of a wider EEOC crackdown against sexual harassment and retaliation and appears to be yet another case swinging the tide toward the EEOC and away from harassment.
Jared Shelly is a journalist based in Philadelphia. He can be reached at
[email protected]