Supply Chain's New Risk Profile
The war in Europe, inflationary pressures, and the ongoing fallout from a global pandemic are all contributing to supply chain disruption. Insureds need a risk management partner who can meet their needs as a consultant.
White Paper Summary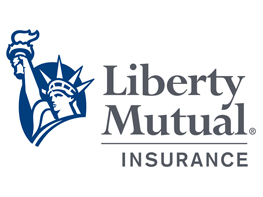 Supply chain risk is not a new concept to underwriters or risk managers. But it's no exaggeration to say that the degree to which supply chain problems are now impairing the operations of businesses across many sectors is unprecedented in our lifetimes.
"I read the other day that something like 95% of Fortune 1,000 companies have reported significant disruption from supply chain right now. That's about as systemic as you can get," said Seth Hedrington, Senior Vice President, Major Accounts – Risk Management at Liberty Mutual.
Supply chain issues affect not only the ability of businesses to receive vital materials, they also impede their ability to fulfill their contracts and deliver goods to their end customers.
"The broader risk management concerns involve supply chain uncertainty, quality control, and contract liability. Talent risk is also a factor, given to what degree labor shortages are impacting manufacturing, construction, hospitality, retail and a host of other industries," said Heath Kidd, Vice President, Industry Solutions for Liberty Mutual. "It's really hard to overstate just how pervasive these issues are across industries and the risk landscape."

To learn more about Liberty Mutual Insurance, please visit their website.
Liberty Mutual Insurance offers a wide range of insurance products and services, including general liability, property, commercial automobile, excess casualty and workers compensation.