Risk & Insurance News + Notes: PHLY Insurances Announces New Acquisition; The Transitions Launches Webinar Series to Address the WC Talent Gap
A compilation of the latest announcements, partnerships and products that are likely to have an impact on the insurance industry today.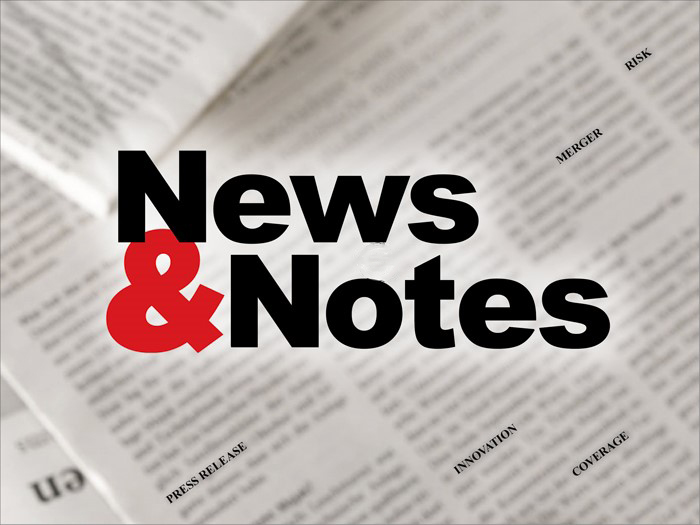 Philadelphia Insurance Companies Announces Acquisition of World Wide Specialty Business
Philadelphia Insurance Companies (PHLY) recently announced the acquisition of the staffing insurance business of World Wide Specialty Programs, Inc. The acquisition is the company's largest deal in its 58 years.
World Wide Specialty works in offering industry coverage to both staffing firm clients and brokers. Additionally, the products World Wide creates are used "to address the staffing industry's unique needs."
By combining both PHLY Insurance and World Wide Specialty, PHLY looks to "enhance its staffing insurance offerings and round-out its portfolio of more than 120 niche insurance products," the company said in a release. Moving forward, World Wide will work as a division of PHLY and oversee the insurer's staffing business.
"This is an exciting time for World Wide. The acquisition combines two formidable forces, both of us dedicated to the staffing industry, resulting in unmatched service, product offering and reach," said Dorothy Taylor, CEO of World Wide Specialty.
"We look forward to introducing our clients to the PHLY team and sharing our 50+ years of experience with Philadelphia brokers and their clients."
The Institutes RiskStream Collaborative and TrustLayer Inc. to Create Insurance Verification Solution
The Institutes' RiskStream Collaborative announced its latest collaboration with TrustLayer Inc., an insurance verification platform. Included in the collaboration are insurers like Liberty Mutual and Nationwide, with the initiative of creating a proof of concept for the industry's first certificate of insurance verification solution.
With the intended proof of concept, TrustLayer's robotic process automation technology could work in a more integrated and efficient function with RiskStream's ledger network. The collaboration could enable insurers "the means to securely share policy data as a single-source of truth among producers, policyholder and certificate holders."
"This proof of concept is an important step forward in revolutionizing insurance verification across all industries and coverage lines," said Christopher McDaniel, president of RiskStream Collaborative.
"RiskStream's work with TrustLayer on a real-time certificate of insurance verification solution could fundamentally change the way businesses prove and validate insurance coverage."
New Webinar Launches to Address the Looming Talent Crisis
The workers' compensation industry is preparing for a talent gap crisis that is bound to have effects on the sector long-term.
To begin preparations, The Transitions is announcing the launch of its free national webinar aimed "to ignite proactive planning" as workers' comp responds to a generational change of talent. The webinar launched on January 21st.
The Transitions is a group that strives to assist the workers' comp industry, specifically with the "the influx and outflux of talent over the coming decade." Emerging from a session for the 2020 National Workers' Compensation and Disability Conference, the group has transformed as an ongoing effort to combat the talent gap crisis.
With the launch of its webinar this month, The Transitions plans to produce free and interactive webinars through August 2021. Webinars will include ways in which workers' comp can reinvent the industry in order to engage new generational talent.
The group's first webinar, "The Transitions Kickoff – Igniting the Flame," went live on January 21st. The second webinar titled, "WC Benchmarking Study: Change Your Organization's Talent Crisis Trajectory," is set to go live on January 26th at 2:00 p.m. EST. Register for the session here.
Builders Mutual Insurance to Choose Duck Creek Suite OnDemand to Increase Digitalization
To increase its digital transformation efforts, Builders Mutual Insurance announced the selection of Duck Creek Technologies to further this initiative. Specifically, Builders Mutual will be utilizing Duck Creek Suite and Duck Creek Industry Content to add value to "their online customer experience and maximize internal efficiencies."
OnDemand is Duck Creek's solution base that aims to provide all the services and resources carriers may need. By utilizing the software and programs that Duck Creek provides, organizations should be more capable of productivity and creativity in market opportunities.
"We are thrilled that Builders Mutual has chosen to grow [its] relationship with Duck Creek by investing in everything our suite has to offer modern insurers," said Jeff Wargin, chief product officer at Duck Creek Technologies.
"Automating many key processes will enable the carrier to focus on their agents and insureds instead of managing legacy systems and handling tedious manual processes, and we look forward to helping them continue their success." &
Emma Brenner is a staff writer with Risk & Insurance. She can be reached at
[email protected]
.