Risk & Insurance News+Notes: Climate Change Reaches Maximum Damage, Human Rights Suits Limited in U.S. and More
A compilation of news items from across the globe that are likely to have an impact on the insurance industry today.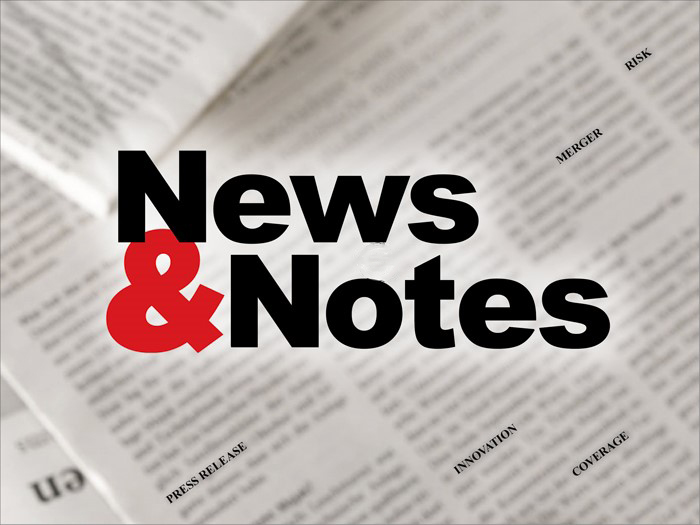 Climate Change Has Reached a Tipping Point
According to scientists at the Intergovernmental Panel on Climate Change, it's too late to reverse the damage done to the Earth's climate.
However, it's not too late to change course right away to prevent things from getting far worse.
The research, presented on Aug. 9 to world leaders, concluded that humans have already heated the planet by roughly 1.1 degrees Celsius (2 degrees Fahrenheit) since the 19th century. This is largely due to burning coal, oil and gas for energy.
Such heating has brought on the significant natural catastrophes we are all facing across the globe, from excessive heat waves that have killed hundreds in the U.S. and Canada; floods devastating Germany and China; wildfires raging in Australia, Siberia, Turkey and Greece; and more.
The report, approved by 195 governments and based on more than 14,000 studies, is the most comprehensive summary to date of the physical science of climate change.
The United Nations summit this fall is likely to review in depth the results, which could have a lasting impact on the environmental and energy sectors — as well as human history itself.
Supreme Court Limits Human Rights Suits
When six citizens of Mali brought a case against Nestle USA and Cargill over forced child labor and child slavery, the United States Supreme Court ruled that the plaintiffs failed to adequately tie the companies' alleged conduct to their activities in the U.S.
Justice Clarence Thomas wrote that the companies "did not own or operate farms in Ivory Coast. But they did buy cocoa from farms located there. They also provided those farms with technical and financial resources — such as training, fertilizer, tools and cash — in exchange for the exclusive right to purchase cocoa."
This, however, did not mean Nestle USA or Cargill "knew or should have known" the farms were using enslaved children and failed to use their economic power to stop the practice.
The case has broader implications, however. The ruling in favor of Nestle USA and Cargill was just the latest in a series of rulings imposing strict limits on lawsuits brought in federal court based on human rights abuses abroad.
Dixie Fire Becomes California's Second Largest on Record
In Northern California, the Dixie Fire has burned nearly 490,000 acres, making it the second largest wildfire on record for the state.
Dixie started in mid-July, and as of Aug. 9, was only 21% contained. It began when a tree fell onto a power line owned by Pacific Gas and Electric, setting ablaze four counties, including Greenville, a historic town of about 1,000 people. 600 structures were destroyed. No deaths have been reported, but a few residents are missing.
Authorities have said fire activity had increased because of low relative humidity and strong southwest winds. Extreme drought conditions persisted in the region, adding to the devastation.
Homes and businesses continue to struggle with elongated wildfire seasons each year. More than 4.5 million U.S. homes have been identified as being at high or extreme risk of wildfire, according to Verisk, a data analytics company that assesses insurance risk. On average, more than 2,500 homes in the U.S. are destroyed every year due to wildfires, according to the most recent data from the National Interagency Fire Center.
The Dixie Fire is second to the August 2020 August Complex Fire, which burned over one million acres.
Genstar Capital Announces Insurance Investment
Genstar Capital, a private equity firm focused on investments in targeted segments of the financial services, health care, industrials and software industries, announced that it has reinvested out of its most recent fund in Association Member Benefits Advisors (AMBA), a national affinity-based membership and marketing insurance agency, in partnership with AMBA's management team.
AMBA distributes insurance and other supplementary products primarily through a network of retired teacher, educator and state employee associations across 40+ states.
Genstar originally acquired AMBA in 2016 and has since worked with the management team to grow the business organically through product and distribution investments.
The investment of new equity capital from Genstar's ninth fund is designed to enable AMBA to further support the membership growth of its partner associations and pursue additional acquisitions to help the company expand into new geographies, broaden product offerings and enhance carrier relationships.
Ryan Clark, president and managing director at Genstar Capital, said, "AMBA … has performed extremely well since our acquisition in 2016, including the recent global pandemic. We are enthusiastic about the untapped opportunities to achieve continued organic growth and to expand the business dramatically via targeted acquisitions. " &