Risk & Insurance News + Notes: SiriusPoint Launches MGA, One Inc and Insuresoft Announce Partnership and More
A compilation of the latest announcements, partnerships and products that are likely to have an impact on the insurance industry today.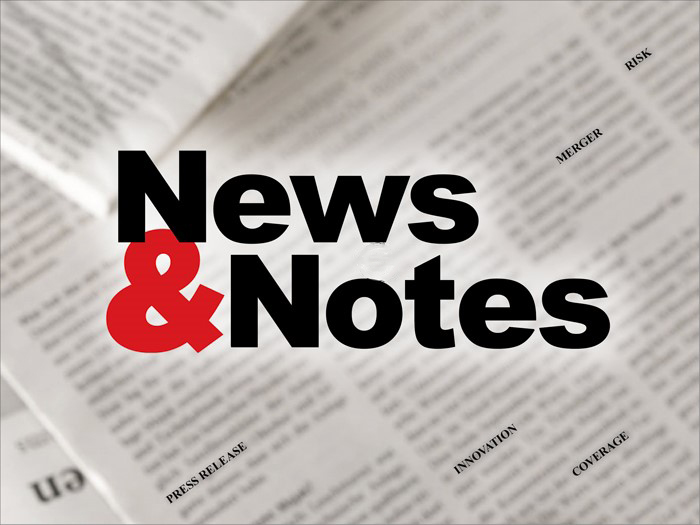 SiriusPoint Launches Specialty MGA Banyan Risk
SiriusPoint Ltd. announced the launch of Banyan Risk Ltd., an MGA specializing in underwriting D&O insurance.
Banyan will be based in Bermuda and will focus on creating D&O insurance risk solutions specific to each scenario as is needed.
Additionally, its risk solutions will aim to address complex areas of risk, which include life sciences, global initial public offerings, technology and special purpose acquisition companies.
The new company will be spearheaded by founder and CEO of Banyan Tim Usher-Jones.
He said, "I am delighted to announce the establishment of Banyan Risk in Bermuda, a jurisdiction that embraces and supports talent and entrepreneurialism, and I am very pleased to have SiriusPoint as a partner. We will be taking an innovative approach to risk mapping, mitigation, and underwriting complex risk in the global specialty markets."
"Tim and the team have an innovative and creative approach that excites us, plus the experience, knowledge and deep industry relationships that are so important to successful underwriting," said SiriusPoint CEO Sid Sankaran.
"We see enormous potential to support businesses in areas where bespoke risks shouldered by Directors and Officers continue to evolve as global markets develop. I am very pleased to add Banyan to the portfolio of businesses SiriusPoint is incubating," Sankaran said.
Jencap Acquires Worldwide Hole 'N One Ltd.
JenCap Group, LLC recently announced the acquisition of London-based Worldwide Hole 'N One Ltd. (WHNO).
For the last 25 years, WHNO has served as the coverholder underwriting agency for Lloyd's. Its primary brand, Worldwide Special Risks, works to underwrite the live events market sector, specifically with coverages in event property and liability.
Jencap "provides extensive insurance products, broking and risk management services to the entertainment and sport industry," a press release announcing the acquisition said.
As live events are beginning to resume after a year of shutdowns, ensuring coverage for this sector has become a priority.
Jencap CEO John Jennings commented on the acquisition: "It is important that Jencap has operations in London, a most important marketplace for complex and specialty insurance. We're excited with the prospects for underwriting and distribution of more products ahead and the benefit it will provide to our partners and clients."
Jon Wilkinson, managing director as Worldwide Special Risks, expressed similar sentiments.
He said, "Everyone at Worldwide is excited about the next chapter that the Jencap acquisition delivers. The last year has seen unprecedented and ongoing disruption to the contingency market, and this new partnership will provide great stability and support. It will also enable us to enhance the products and services we offer, and provides a strong platform for additional growth."
One Inc and Insuresoft Announce New Partnership
One Inc recently announced its newest partnership with Insuresoft. The partnership will work to enhance capabilities of One Inc's digital payment platform, which includes both inbound and outbound premium payments.
Insuresoft works to serve P&C insurers and MGAs with technology systems and capabilities that provide a wide variety of services pertaining to policy, billing, claims and data and analytics. Its most notable platform Diamond is an Insurtech solution.
Through the partnership, One Inc will combine its digital payment platform with Insuresoft's Diamond product. One Inc carriers will experience "efficient implementation, reduced costs and increased time to value," a press release announcing the partnership said. The partnership will be available to One Inc's 185 independent insurers and MGAs.
"We're excited to offer our users an added layer of processing and data benefits with Insuresoft," said Christopher W. Ewing, founder and CEO of One Inc.
"As One Inc continues to grow at a rapid pace, we look forward to partnering with innovators across the insurance ecosystem to improve customer experience across the payments value chain."
"In an increasingly competitive environment for insurers, we look forward to working with the One Inc team to raise awareness about the many new areas for increased efficiency and to ultimately disrupt legacy insurance operations altogether," added Josh Hall, vice president of sales and marketing, Insuresoft. &
Emma Brenner is a staff writer with Risk & Insurance. She can be reached at
[email protected]
.