Risk & Insurance News + Notes: McKinsey Reports Customer Loyalty 'Up for Grabs,' F&G Ranks Inflation and Market Volatility as Top Investor Concerns and More
Equine insurer Jerry Parks Insurance Group rebrands to EPIC Insurance Brokers & Consultants.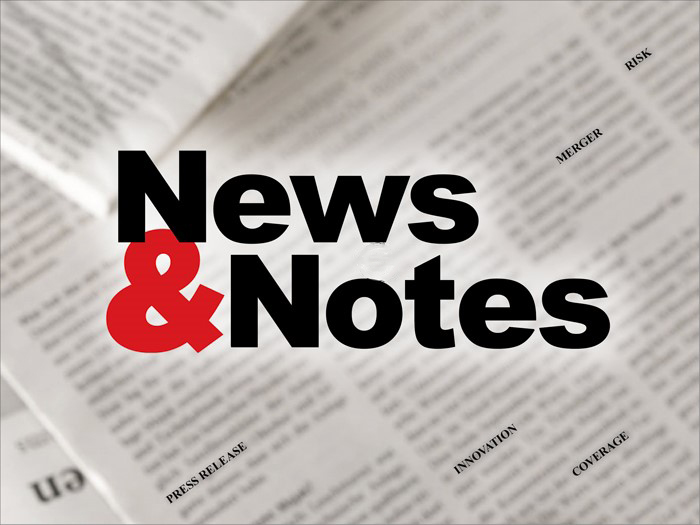 With Customer Loyalty Up for Grabs, Personalized Customer Communication Is Key to Reducing Risk, Says McKinsey Report
McKinsey's recent "Next in Personalization 2021 Report" revealed that companies who excel at personalizing interactions with customers generate faster rates of revenue growth than their peers.
Personalized customer communication is vital in today's pandemic economy where three-quarters of consumers recently switched to a new store, product, or buying method during the pandemic, McKinsey highlighted.
"The more skillful a company becomes in applying data to grow customer knowledge and intimacy, the greater the returns," the report authors noted. The research revealed that personalization most often drives a 10–15% revenue lift.
McKinsey's finding also showed that companies that excel at personalization generate 40% more revenue from those personalized efforts than "average players." Across U.S. industries, shifting to top-quartile performance in personalization would generate over $1 trillion in value, the report estimated.
Based on the findings, McKinsey offered five approaches companies can take to accelerate personalization and create value:
Lean into data and analytics to identify opportunities. Use those insights to define and quantify personalization objectives and ground efforts in customer-centric key performance indicators (KPIs).
Invest in rapid activation capabilities powered by advanced analytics. Leaders can "develop at-scale content creation and AI-driven decisioning capabilities so they can respond to customer signals in real-time." Establish robust measurement processes that track the impact of customer interventions and feed that information back to systems and teams.
Invest in fit-for-purpose martech and data. Rather than letting a "thousand flowers bloom," the report encouraged targeting a specific set of customer outcomes and use cases that support them.
Commit to an agile operating model. Businesses that succeed in scaling personalization, the authors confirmed, create teams that cut across marketing, product, analytics, and technology, using a hub-and-spoke approach.
Invest in talent and training to refine capabilities. Bring a similarly data-driven approach to building teams and organizational capabilities.
Inflation and Market Volatility Rank Top Among Concerns of American Investors, According to F&G Survey
F&G, an insurance solutions provider serving retail annuity and life customers as well as institutional clients, recently released the results of its second annual Risk Tolerance Tracker to determine how the events of the last six to nine months have shifted the views on risk of over 1,600 U.S. adults.
According to the survey, U.S. investors were most concerned about inflation (81%), increasing health care costs (78%) and market volatility (64%).
F&G CEO, Chris Blunt, said: "Our survey found external market conditions are primary concerns for American investors, and while it is important for them to be aware of these changes, it is also critical that they don't panic – especially if their retirement is 20–30 years away."
"An advisor can help people figure out what really matters, design a roadmap and solutions to provide peace of mind around unexpected risks and help them avoid reactive decisions that can damage their long-term financial plan," he continued.
Yet, most survey respondents (61%) said they currently do not work with financial advisors, due to high fees (36%), that they already know what they are doing (27%) and that they do not feel they have enough investable income (26%).
Compared to F&G's 2020 survey results, Americans are, however, increasingly open to new financial products. Over a third of 2021 investors (36%) said they would be more likely to explore a new financial product they had not used prior to the pandemic compared to 28% of respondents in 2020.
Despite the growing interest in new investment vehicles, F&G reported, only 15% of respondents said they own an annuity. Even among Baby Boomers, the generation closest to, or already in, retirement, only 22% own annuities.
F&G interprets this finding as a signal that although U.S. investors are generally opened to new products, "increasing adoption of underutilized product categories like annuities remains a challenge."
"While investors still remain risk averse, there is increasing openness to new financial products," Blunt said. "We expect this trend to continue – and even accelerate – as we move into 2022."
Jerry Parks Insurance Group Rebrands to EPIC Insurance Brokers & Consultants
EPIC Insurance Brokers and Consultants recently announced that Jerry Parks Insurance Group will now operate under the EPIC Insurance Brokers & Consultants name as part of its farm & ranch practice.
Based in Ocala, Florida, Jerry Parks Insurance Group provides equine insurance coverage across the U.S. for a wide range of horses and the associated insurance needs.
All of the company's specialty offerings — including equine mortality, equine liability, farm insurance, workers' compensation, homeowners' insurance, automobile insurance, commercial liability, and life insurance — will continue as the Jerry Parks Insurance Group team takes on the EPIC name.
"We are excited about the opportunity to continue our growth under the EPIC brand. It adds additional capabilities to our repertoire while adding services for our clients," said Rhonda Mack for Jerry Parks Insurance Group.
Chris Moore, president, EPIC farm & ranch practice, commented, "Adding the team from Jerry Parks Insurance Group under the EPIC farm & ranch practice and EPIC name will continue to enhance our robust offering for current and future clients. We are happy to have them join the team." &
Raquel Moreno is a staff writer with Risk & Insurance. She can be reached at
[email protected]
.