Risk & Insurance News + Notes: Insured Losses from Extreme Events Exceed $120 Billion, Woodruff Sawyer Releases a 2023 D&O Preview and More
Woodruff Sawyer offers a look at head at the 2023 D&O market with pricing trends by risk type and top-of-mind concerns of D&O insurance underwriters.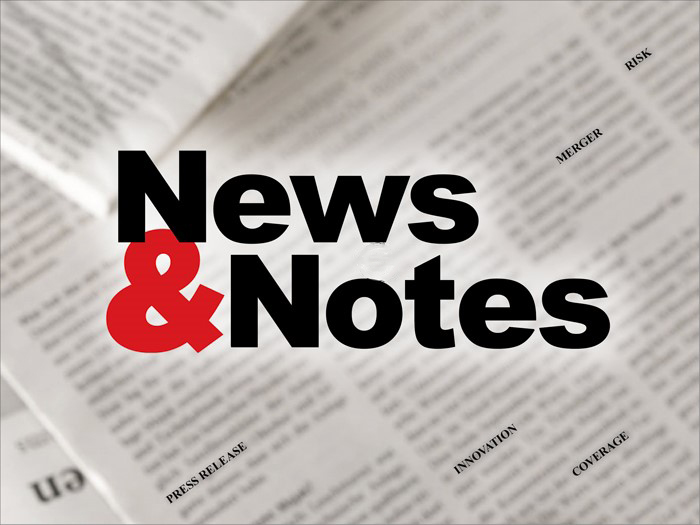 Insured Losses from Extreme Events Exceed $120 Billion
Verisk Extreme Event Solutions released its 2022 Global Modeled Catastrophe Losses Report, outlining key global financial loss metrics. Verisk estimates catastrophes around the world are expected to cause approximately $123 billion in insured losses on an annual basis compared to an average of $74 billion in actual losses over the past 10 years. This risk profile was assessed using models that generate an industry exceedance probability curve that helps put years with high insured losses — like 2011 and 2017 — into context.
"The most significant factor driving increased catastrophe losses over the past few years is the rise in exposure values and replacement costs," said Bill Churney, president of Verisk Extreme Event Solutions. "Both are represented by continued construction in high-hazard areas as well as high levels of inflation that are driving up repair and rebuild costs."
The report also estimates a more than 40% chance of experiencing a five-year average loss of more than $100 billion, meaning the last five years should not be viewed as out of the ordinary. Also, Verisk's models show at least a 50% chance of experiencing a single year in the next decade with insured losses in excess of $200 billion.
The 2023 D&O Marketplace
Woodruff Sawyer released its 2023 D&O Looking Ahead Guide. The report provides insight on current D&O insurance pricing trends by risk type as well as key topics of interest to directors and officers: SPACs, backlash in ESG, SCA lawsuits and derivate lawsuits.
The report also weaves in the results of Woodruff Sawyer's annual survey of D&O underwriters to measure the current risk environment, risk appetite and top-of-mind concerns of D&O insurance underwriters.
"During the first half of 2022, pricing trends completely flipped from where they were in the second half of 2021. Sixty-nine percent of Woodruff Sawyer clients in the first half of 2022 experienced a decrease in their premiums — a significant shift from the 70% of clients who experienced an increase in premiums in the second half of 2021," according to the firm's website. This shift was most pronounced for IPO, life science and technology companies — those that were hit hardest by upward D&O insurance pricing trends of prior years.
Better pricing trends were also attributed to the fact that new insurers have entered the D&O marketplace. Increased competition has led many carriers to reduce premiums in order to retain clients.
Of particular note, the report revealed a "startling shift toward decreases in D&O retentions in the first half of 2022." While still within the typical range (10%-50% decrease) in 2022 only, the report shows a 26% decrease in D&O retentions compared to only 2% in the 2021 report.
For the first time in several years, "there are now opportunities to lower self-insured retentions (like a deductible) for D&O insurance programs," Woodruff Sawyer's report summary explained. "In the first half of 2022, only 5% of clients experienced an increase in their self-insured retentions, while 26% of companies saw a decrease in their retentions. The remaining 69% stayed flat."
Evolving risks around derivate lawsuits were highlighted as a top concern of among underwriters (86%) particularly when they quote Side A programs. Some carriers see derivatives taking larger chunks of Side A programs.
Core Specialty Expands E&S
Core Specialty Insurance Holdings, Inc. and its subsidiaries acquired Hallmark Financial Services, Inc.'s excess & surplus lines operations for approximately $40 million in cash. The acquired business represents a portion of Hallmark's specialty commercial segment that is distributed through the wholesale insurance brokerage channel Hallmark E&S.
Hallmark E&S produced $436 million of wholesale distributed E&S lines business in the 12-month period ended June 30, 2022. Core Specialty will not acquire any insurance company entities as part of the transaction, and the transaction excludes loss reserves associated with the Hallmark E&S business, which will be retained by Hallmark.