Risk & Insurance News + Notes: Coalition Acquires Attune Insurance, Verisk Joins Forces with Insurance Regulatory Consultants and More
A compilation of the latest announcements, partnerships and products that are likely to have an impact on the insurance industry today.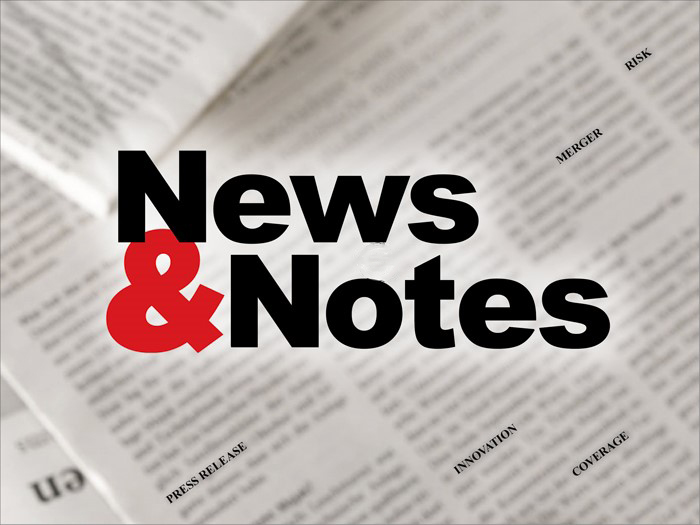 Coalition Acquires Attune Insurance
Cyber insurance and security provider, Coalition, has acquired managing general agent (MGA) and technology-powered broker platform for commercial insurance, Attune.
According to a press release, "The acquisition of Attune creates the world's largest commercial insurtech and positions the combined entity to capture a $100 billion+ market opportunity in the P&C insurance market."
Through the acquisition, Coalition and Attune together currently serve over 130,000 customers.
"The combined company is already delivering over $500M in run rate GWP," noted a press release.
"We are thrilled to join forces with Attune to carry out our shared mission of providing security for all," said Joshua Motta, CEO and co-founder of Coalition.
"Together, our companies will define the future of insurance by applying data and technology expertise to mitigate current and emerging risk, expand our insurance offerings to keep more businesses safe and build a better experience for insurance brokers and their clients."
On behalf of Attune, CEO James Hobson commented, "I am excited for our teams to work with one another to offer more digitally-powered insurance products to more brokers and help organizations mitigate risk," said
"Our brokers will soon be able to offer businesses access to Coalition cyber insurance alongside the business owner policies, general liability and other leading Attune products in a comprehensive package."
Attune will continue to operate as a standalone business.
Verisk and Insurance Regulatory Consultants Join Forces to Support Innovation and Compliance
A new collaboration between global data analytics provider, Verisk, and Insurance Regulatory Consultants (IRC), a full-service state filing and regulatory compliance company, aims to help insurers enhance their operations, develop custom products, and comply with state regulations.
As part of the collaboration, Verisk plans to "leverage the deep domain expertise and robust data of its ISO business to help new and existing insurers launch new products, improve their actuarial analysis and enhance their strategic decision making," according to a press release.
IRC will assist insurers in the development of new products and "guide them through the regulatory approval process."
"Verisk offers an unrivaled combination of deep data assets, analytics, insurance policy programs and actuarial expertise that helps insurers innovate and deliver value for their customers," said Jeremy W. Battles, principal, Insurance Regulatory Consultants.
"By combining Verisk's actuarial expertise with IRC's unparalleled filing experience, together we are able to get insurance company filings approved and programs to market quickly."
"The team at Insurance Regulatory Consultants have a long and distinguished track record of helping carriers develop products and shepherding them through the regulatory process," said Saurabh Khemka, president of ISO Commercial Lines at Verisk.
"Working together, we can offer insurers a one-stop-shop to help them launch new products, expand into new markets, leverage proprietary data for benchmarking, improve their actuarial analysis, and streamline their compliance workflows. Driving greater innovation is healthy for the industry as well as our customers and end insurance consumers."
Specialty Program Group Acquires the Assets of CM&F Group, Inc.
Specialty Program Group LLC (SPG), an operator of specialty insurance brokerages and underwriting facilities, recently acquired the assets of CM&F Group (CM&F), a digital provider of healthcare liability insurance coverage for individuals and groups.
CM&F, formerly Cotterell, Mitchell & Fifer, began as a property & casualty insurance brokerage over 100 years ago and "developed the first nursing professional liability policy," that became the foundation of its present-day business, according to a press release.
The acquisition is part of SPG's strategy to "become an industry leader in digital insurance for specialty markets," as noted in the press release.
"SPG is poised to be at the forefront of digital transformation by providing solutions and market fulfillment in the digital space," said SPG President & CEO Christopher Treanor.
"CM&F is a growing industry leader when it comes to ease of use, speed, and efficiency and aligns perfectly with our strategy of acquiring specialty, online providers."
SPG described the acquisition as an opportunity to "enable CM&F to focus on expanding its core business by providing operational, HR support, access to markets and expanding their digital footprint."
"CM&F is thrilled to be partnering with a company whose core values of entrepreneurship, integrity, teamwork, accountability and service align directly with those of our current and previous business leaders," said Jay Sullivan, CEO of CM&F Group. Sullivan, along with his two brothers, is a third-generation family owner.
"We believe in our mission and the team at SPG who will be there to support us." &
Raquel Moreno is a staff writer with Risk & Insurance. She can be reached at
[email protected]
.