Risk & Insurance News + Notes: AXA's Plan to Fight Deforestation, CFC Upgrades North American Terrorism Product and More
Verisk AI is tapping into Yelp data to help insurers underwrite small commercial risk.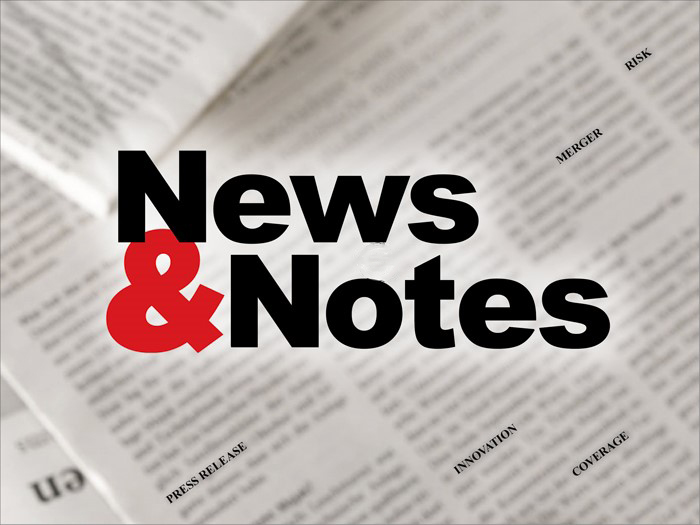 AXA Plans to Fight Against Deforestation and Preserve Biodiversity
AXA has made a new commitment to preserve biodiversity by implementing a plan to fight against the deterioration of forest ecosystems.
The plan includes 1.5 billion euro investment to support sustainable forest management, including "500 million euros in reforestation projects in emerging countries, enabling a total of 25 megatons of CO2 to be captured each year," according an AXA press release.
AXA Investment Managers is already an active player in sustainable forest management, with more than 60,000 Forest Stewardship Council certified hectares in its portfolio.
AXA's plan also includes strengthening insurance requirements of industries that actively contribute to deforestation in regions where commodities such as soy, palm oil, timber, and cattle are produced.
Recognizing the role biodiversity "hotspots" play in preventing natural disasters around the world, AXA is also joining the World Heritage Sites initiative, launched by the United Nations Principles for Sustainable Insurance and the World Wildlife Fund. AXA intends to implement "specific exclusions on its insurance activities to protect the main biodiversity reserves identified by UNESCO."
Thomas Buberl, CEO of AXA, said, "Forests represent 80% of the Earth's biodiversity and play an essential role in the fight against climate change."
"AXA has been a pioneer in the financial industry by adopting, in 2013, restrictions on unsustainable palm oil operations to protect stressed ecosystems. In the face of the climate emergency, and prior to the COP26, we are proud to extend our commitments and announce new measures to fight deforestation, protect forest ecosystems, and preserve biodiversity."
As an expression of its commitment to biodiversity conservation, AXA will continue its ongoing work as a founding member of the Taskforce on Nature-related Financial Disclosures.
This initiative will play a "key role in developing a reporting framework" for financial institutions to identify and analyze economic activities that have direct and indirect material impacts on biodiversity.
CFC Upgrades North American Terrorism Product
London-based specialty insurer, CFC, recently announced a major upgrade to its North American terrorism and sabotage policy with the goal of delivering a "best of breed product" for brokers seeking standalone terrorism solutions for U.S. and Canadian clients.
Key updates include "loss of attraction, covering loss of income after an insured event within one mile from the insured premises which leads to a reduction in business activities," as well as "threat cover for loss of rent or business interruption sustained in the event of a threat of terrorism or sabotage," according to a press release.
Bodily injury and property damage liability is also included as standard, covering the insured for "any claim arising out of third-party bodily injury or property damage following an insured event."
"The pandemic and subsequent lockdown has provided a perfect breeding ground for extremist ideologies," said Ben Atkins, Terrorism Team leader at CFC. "While initial restrictions limited movement, those underlying issues have continued to simmer, with the pandemic itself a further driver for discontent."
Atkins added, "As the nature of the threat changes, so too must the terrorism market."
"Policies such as our own have evolved and go beyond the more traditional material damage and subsequent business interruption cover, recognizing that businesses do not have to incur physical damage themselves to suffer losses from a terrorism incident."
Other enhancements to CFC's North American terrorism product include reimbursement or repair of property or contents due to "looting, burglary or theft following an insured event," per the press release.
The product will also address brand rehabilitation, "providing reimbursement cover post loss for advertisement and PR costs to help business activities continue or reduce the actual loss sustained."
Pollutant and contaminant clean-up coverage is also now included for clean-up costs of "pollutants stored at the insured premises in the event of damage or spillage following an insured event."
CFC has been providing insurance for terrorism and sabotage events in North America for over a decade.
Verisk AI Now Uses Yelp Data to Help Insurers Underwrite Small Commercial Risk
Verisk has begun using artificial intelligence to seamlessly integrate data from more than 200 million Yelp reviews in an effort to provide insurers with a "more holistic assessment of businesses," per a recent press release.
Analyzed data includes images that might illustrate how a business has evolved over time. Insurers can use these insights to "inform discussions about coverage with potential customers, see how employees are mitigating risks and make underwriting decisions with greater speed and precision."
The Yelp data will be integrated into Verisk's LightSpeed® Small Commercial solution that uses data analytics to automate underwriting.
"Finding current and robust information online to underwrite small commercial insurance can take significant time and effort," said Tracey Waller, director of small commercial underwriting at Verisk.
"By working directly with Yelp, Verisk is augmenting its high-quality and consistent analytics on millions of small businesses with information that is up-to-date, organized and easy to digest."
David McKie, Yelp's vice president, business development and data licensing, said, "Using Yelp's trusted data on local business, Verisk's AI technology can now help businesses more quickly and easily obtain the insurance coverage they need." &
Raquel Moreno is a staff writer with Risk & Insurance. She can be reached at
[email protected]
.