Risk & Insurance News + Notes: Aon's 2022 E&O and Cyber Market Review, Hub International Expands and More
Aon released its 2022 E&O and Cyber Market Review, highlighting strategies to manage the increasingly volatile cyber risk transfer market.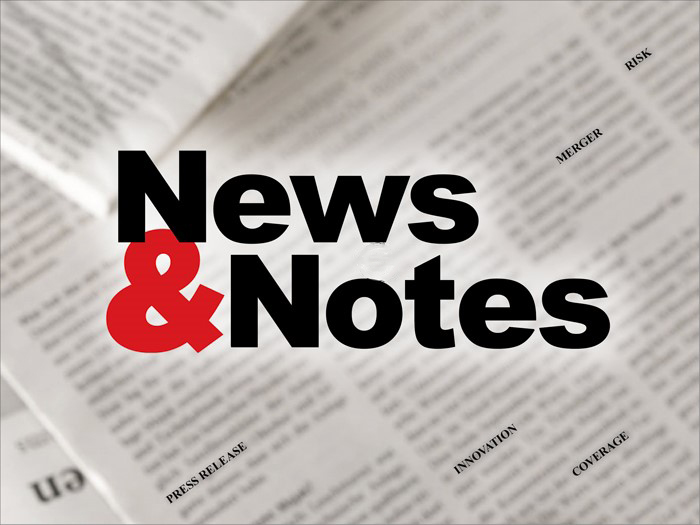 Aon's 2022 E&O and Cyber Market Review
Aon released its 2022 E&O and Cyber Market Review, highlighting strategies to manage the increasingly volatile cyber risk transfer market. The review examines 2021 loss and pricing trends, qualitative feedback from insurers, and structural changes to the hardening E&O and cyber insurance market.
Among the loss trends, Aon noted a moderate reduction in the frequency of cyber claims, despite a significant rise since 2018. In addition to dramatic year-over-year monthly pricing increases for all layers, E&O and cyber insurance placement also required a more intensive underwriting process in 2021 than years prior.
A reduction in overall E&O market limit — due to either market capacity limitations or the increasing cost of insurance — was noted as a structural change to market after Q4 2021 saw an uptick in the number of clients.
In addition to revisiting breadth of coverage for business interruption, Aon found insurers are examining their exposures to systemic, aggregated and correlated risks related to the software supply chain following the SolarWinds compromise.
Hub International Expands
Insurance brokerage and financial services firm HUB International has broadened its employee benefits and specialty capabilities with recent acquisitions of insurers in California, Florida and Maryland.
EVO Insurance Services, Inc. of California will join HUB Central & Northern California. EVO provides customized employee benefits programs for companies of all sizes.
HUB has expanded its specialty capacity with the acquisition of Florida-based JAG Insurance Group, LLC. JAG provides insurance, consulting services, research and risk management for the hospitality, nonprofit and real estate industries.
Maryland-based provider of commercial and personal insurance, Marketing Management Associates, Inc., joins HUB Mid-Atlantic.
Mosaic and Apollo Partner
Mosaic Insurance has partnered with Lloyd's carrier Apollo Syndicate Management Limited to support its hybrid syndicated capital program.
Apollo's participation increases Mosaic's underwriting capacity for transactional liability risks from $41 million to $50 million in North America, and from $36 million to $45 million for the rest of the world.
"This is a compelling opportunity that underscores Mosaic's mission to connect capital with risk through valuable partnerships," said Mosaic's Chris Brown, EVP, syndicated capital management.
"Apollo's high-caliber reputation, strength through Lloyd's, and significant investment in our syndicated capital program represent an important endorsement of Mosaic's underwriting team and global strategy."
"Apollo [is] delighted to have partnered with Mosaic as a capacity provider," said Matt Newman, Apollo's chief innovation and strategy officer. "We look forward to building on our existing shared values and vision over the coming years in this mutually beneficial partnership."
Appalachian State University Wins Risk Challenge
The student team from Appalachian State University won first place at this year's Spencer-RIMS Risk Management Challenge.
Appalachian State's four-student team competed against teams from a pool of 18 universities and delivered the award-winning risk management presentation at RIMS in San Francisco.
"Beyond the outstanding presentations delivered by our participating students, we saw undeniable passion and the desire to become, not just members but, leaders in the risk management and insurance profession," Spencer's executive director, Megan Miller, said.
The challenge began nearly a year ago when the participating universities were presented with a risk management case study courtesy of the executive risk management team at Starbucks Corporation.
During this April's RIMS conference, the field was narrowed to three teams that gave their final presentations before an audience of risk professionals. In addition to first-place recognition, the Appalachian State team received a $4,000 award. Texas' St. Mary's University won second place and a $3,000 award. Third place went to China's Peking University along with a $2,000 award. &
Raquel Moreno is a staff writer with Risk & Insurance. She can be reached at
[email protected]
.