Positive Drug Test Not a Slam Dunk in Court
Why did an appeals court find that an injured worker was eligible for comp, even though he tested positive for cocaine and admitted using it?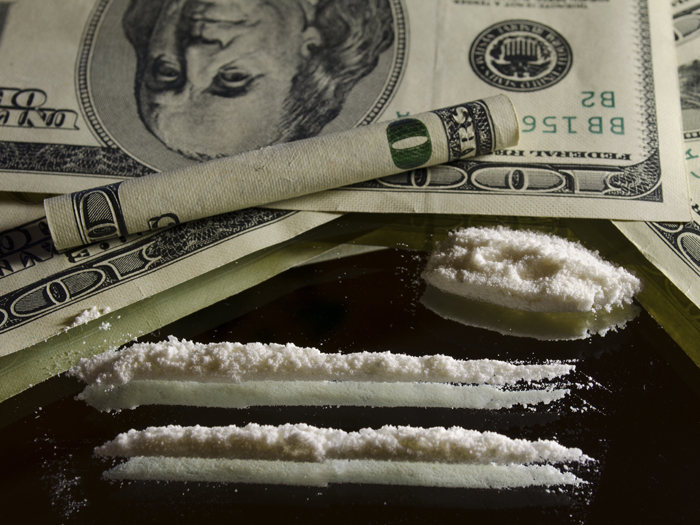 Employers and insurers arguing that an injured worker's illegal drug use should block payment of workers' compensation benefits must pick their battles wisely amid state laws limiting the argument's success.
A recent appeals court finding that an insurer must provide benefits for an electrician who suffered electrical burns — despite post-accident urine analysis revealing cocaine use and the Texas worker's admission that he consumed the drug — could have been the outcome in other states and serves as an example of a typical "proximate cause" hurdle that employers and insurers must clear.
Although employers regularly conduct post-accident drug tests, states often require proof that a worker was intoxicated or impaired at the time of the accident before allowing claims payers to deny workers' comp benefits.
Merely establishing illegal drug use is not always enough.
"There becomes a problem sometimes when the insurer or the employer tries to prove that they were intoxicated at the time of the accident because there are not necessarily clear toxicology standards for establishing impairment," said Trey Gillespie, senior workers compensation director at Property Casualty Insurers Association of America.
The June 4, 2014 opinion by Texas' 7th District Appeals Court in the case of Bituminous Fire & Marine Insurance v. Ricardo Ruel shows the insurer failed to overcome that hurdle.
Prior to treatment of his electrical burns, Ruel provided a hospital urine sample that showed the presence of benzoylecgonine, a cocaine byproduct remaining in the body after cocaine is metabolized. He later testified he consumed two lines of cocaine and six beers on Tuesday night, prior to the Friday morning accident.
But a supervisor and a coworker, who also suffered burns in the accident, testified that Ruel appeared normal and fit for duty before an electrical explosion occurred while they replaced a cover on a trough containing live wiring.
The case eventually went to trial and experts for the insurer and claimant disagreed on the value of urinalysis in establishing Ruel's impairment.
A jury concluded Ruel was not impaired at the time of the accident and the appeals court affirmed.
Under Texas law — as in other states — an employer is not liable for workers' comp benefits if an injury occurs while an employee is intoxicated.
But the appeals court noted that "unlike alcohol consumption, there is no level or test defined by statute that establishes per se if a person has lost use of his or her physical and mental faculties due to the ingestion of a controlled substance."
The court found it reasonable to conclude Ruel was not intoxicated and affirmed the trial court's ruling in his favor based on the jury's decision that he was not intoxicated.
By contrast, Mississippi's Court of Appeals found in a March 2014 ruling that a trucker who fell while exiting an 18 wheeler was not entitled to workers' comp benefits after a hospital urinalysis showed cocaine use.
In William Walker vs. Williams Transport, witnesses testified that following the accident, the trucker "appeared out of it" and "a little disoriented." He also admitted to past crack cocaine use and prior to the accident he called a supervisor for directions to a sand yard, even though he previously drove the route several times a day.
The appeals court found substantial evidence that Walker was intoxicated when he fell and injured his back and ribs.
In addition to the other evidence, the court found the testimony of a pharmacology and toxicology expert particularly significant. The expert testified that the urinalysis showed Walker used cocaine two or three days before the accident and that use likely caused disorientation that contributed to his fall.
Such cases typically require payers seeking to deny benefits to prove that drugs or alcohol were the accident's proximate cause, meaning the injury would not have occurred but for impairment, said Jeffrey Adelson, a partner at Adelson, Testan, Brundo, Novell & Jimenez, a workers' comp defense firm.
"Your first hurdle is proving the substance was in their body," he said.
That is why employers want a urine sample obtained immediately following a significant accident, such as one that sends a worker to the hospital.
"The second hurdle is showing that the substance impaired their ability to engage in the accustomed activities of their job in a safe fashion," Adelson added.
The second hurdle presents a greater challenge for employers and insurers, potentially requiring legal expenses including paying for medical and toxicology experts.
Court rulings resulting from an intoxication defense often hinge on case-specific facts, more so than other workers' comp issues that are litigated, Adelson said.
For example, the outcome in the Texas case may have differed had a jury learned that the claimant consumed cocaine ten minutes before the accident rather than a few days prior, as actually occurred.
The closer the drug use to the accident, the more challenging it is for the claimant to prevail, Adelson said.
The proximate-cause hurdle should force workers' comp payers to carefully consider whether to litigate a case involving a worker who tested positive for drug use.
But it shouldn't discourage employers from pursuing the defense when the facts weigh in their favor.
Consider the consequences should word spread among employees that a drug-using coworker caused an accident, yet gets to stay home and collect benefits.
Roberto Ceniceros is a retired senior editor of Risk & Insurance® and the former chair of the National Workers' Compensation and Disability Conference® & Expo. Read more of his
columns and features
.