Risk & Insurance News + Notes: The White House Releases Digital Assets Plan, Ryan Specialty Group Announces Q4 2021 Earnings and More
The latest happenings in the news that could impact the insurance industry.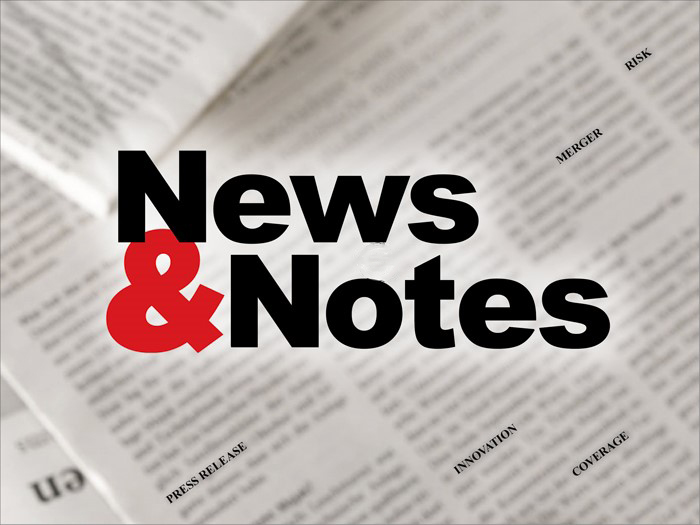 White House Outlines New Digital Asset Development Strategy
President Biden recently signed an executive order outlining the framework for the first whole-of-government strategy toward the future of digital assets in the U.S. The framework will be built to ensure consumer protections, financial stability, climate risk and national security are kept at the forefront as the domestic and international digital asset marketplace continues to evolve.
"Digital assets, including cryptocurrencies, have seen explosive growth in recent years, surpassing a $3 trillion market cap last November and up from $14 billion just five years prior," according to The White House.
The plan also prioritizes research into the future of a potential U.S. Central Bank Digital Currency (CBDC), should issuance be deemed in the national interest, according to The White House. More than 100 countries are actively exploring or piloting CBDCs, a digital form of a country's sovereign currency.
The order also calls for measures to "protect U.S. and global financial stability and mitigate systemic risk by encouraging the Financial Stability Oversight Council to identify and mitigate economy-wide (i.e., systemic) financial risks posed by digital assets and to develop appropriate policy recommendations to address any regulatory gaps."
With the executive order issued, the Biden Administration plans to work across agencies and with Congress to create policies that guard against risks and guide responsible innovation in the development and management of digital assets.
Ryan Specialty Reports Fourth Quarter 2021 Results
International specialty insurance firm Ryan Specialty Group has announced its 2021 fourth quarter results as well as full-year 2021 highlights.
Ryan Specialty's total revenue for Q4 2021 reached $378.5 million, an increase of 15.8% compared to $326.9 million in the prior-year period, according to press release. Leadership attributes the increase to strong organic revenue growth of 15.4%, driven by new clients, "expanded relationships with existing clients, an overall expansion of the E&S market, and premium rate increases."
The company's total operating expenses for Q4 2021 were $323.3 million, up 16.1% compared to the prior-year period — an increase closely correlated with revenue growth, the company reported.
Net income for the fourth quarter of 2021 was $29.6 million, compared to a net loss of $3.5 million in Q4 2020.
The increase was due to "year-over-year growth, as well as a $28.2 million non-operating loss incurred by the company in the fourth quarter of 2020 that did not recur in the fourth quarter of 2021," Ryan Specialty reported.
Among the full year 2021 highlights, Ryan Specialty's total revenue grew 41% year-over-year to $1.4 billion, compared to $1.0 billion in 2020. The company reported a 56.5% increase in adjusted net income of $290.1 million, compared to $185.4 million in the prior year.
Holmes Murphy Releases 2021-2022 Community Impact Report
Privately held brokerage firm, Holmes Murphy, celebrated 90 years in the insurance industry with the release of its 2021-2022 Community Impact Report.
As an employee-owned and independent insurance brokerage firm, Holmes Murphy credits its "commitment to care and dedication to the unique challenges of all clients in an ever-evolving industry" as fuel for its continued growth.
Among the accomplishments outlined in the community impact report, Holmes Murphy reported over $1 million awarded through its Direct Giving program. The company's Community Footprints Program also awarded $100,000 to 29 nonprofit organizations. Through the Community Footprints Program, Holmes Murphy employees in the U.S. determine the direction of funding distributed by the corporate foundation.
"Being a private and growing insurance brokerage in an industry full of consolidation is something very unique and something to be extremely proud of," said Dan Keough, Holmes Murphy chairman and CEO.
"We would not be here without the dedication to excellence and continued care for our clients and communities from our employees and our leadership. The past 90 years is really something to celebrate, and I look forward to continuing to Care.Fully. for all those around us."
Founded in 1932 by Max L. Holmes during the Great Depression, Holmes Murphy is now one of the largest, independently owned insurance brokerages in the U.S..
Signal AI Report on Reputation and Business Performance Shows Increased Priority on ESG
Results from the Signal AI State of Corporate Reputation and Business Performance report found that 72% of business leaders see reputation as a stronger driver of business performance than margin in the next five years — particularly when it comes to ESG, according to a press release.
The report, based on the responses of 1,000 C-level leaders in organizations with 250 or more employees, found that a majority of leaders (92%) think ESG issues will impact reputation in the next 12 months. The report also found that 70% of corporate affairs teams will increase their investment in tech and data by an average of 63% in the next year.
"Our report shows there is significantly more demand for agile actionable decision intelligence and real-time quantifiable reputational data," David Benigson, CEO and co-founder of Signal AI said. According to the report, 72% of business leaders believe that more reliable quantifiable reputation data could improve business performance directly by between 26% and 100%.
"The global business environment is in the middle of a quiet revolution, fueled by the convergence of two trends: the explosion of data and the growing demands on reputation management in an increasingly complex environment, and the emergence of reputational ESG issues and their impact on corporate reputation and therefore business performance," Benigson added.
"From social unrest to the climate crisis to mandated transparency on corporate governance, to the inextricable link between trust and company performance, the need to understand the external ecosystem has changed forever." &
Raquel Moreno is a staff writer with Risk & Insurance. She can be reached at
[email protected]
.