Risk & Insurance News + Notes: Swiss Re's 2021 CAT Report Is Out, BNC Sued Over Discrimination and More
The latest happenings in the news that could impact the insurance industry.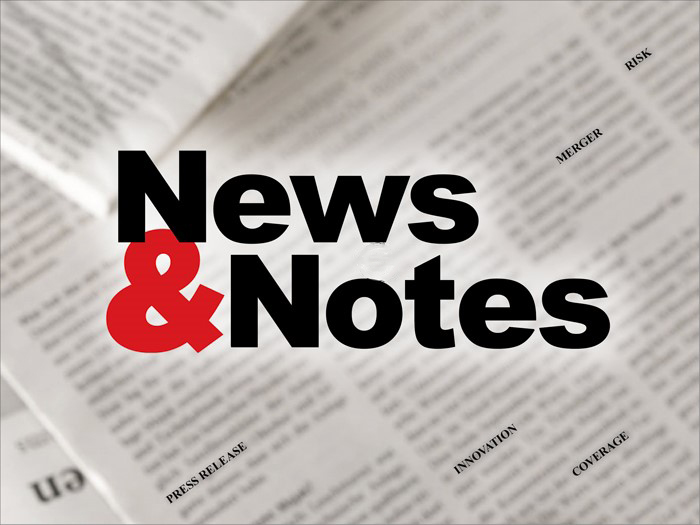 Swiss Re: 2021 CAT Insured Losses Exceed $100 Billion
A December Swiss Re report indicated global insured losses from catastrophes were north of $105 billion in 2021. It estimates this figure is the fourth highest insured loss amount due to CATs since 1970.
Swiss Re predicts that insured losses due to catastrophes can only mount, given that GDP and urbanization continue to expand. That, combined with the ongoing impacts of climate change will increase losses.
Swiss Re pegged insured losses from man-made disasters in 2021 at more than $7 billion.
"In 2021, insured losses from natural disasters again exceeded the previous ten-year average, continuing the trend of an annual 5–6% rise in losses seen in recent decades," said Martin Bertogg, head of CAT perils at Swiss Re.
It's worth noting that the two costliest natural disasters in 2021 occurred in the U.S. Hurricane Ida resulted in $30-$32 billion in estimated insured damages, including flooding in New York, and Winter Storm Uri caused $15 billion in insured losses.
Residential Fires Result in 29 Mortalities
Residents of Philadelphia were rocked on Jan. 5 by an early morning house fire in the city's Fairmount neighborhood that took the lives of 12 people. According to reporting by the Philadelphia Inquirer, the fire may have been started by a five-year-old who was playing with a lighter and lit a Christmas tree on fire.
Just as the nation was coming to grips with that tragedy, a fire engulfed a high-rise apartment building in the Bronx on Jan. 9, resulting in 17 mortalities, including nine children.
The unit involved in the Philadelphia fire was built in the latter part of the 19th century and was owned by the Philadelphia Housing Authority. Published reports revealed that 14 people were living in a four-bedroom unit on the upper floors of the three-story townhome.
Three sisters and their nine children perished in the blaze.
Although there were no statutes governing the number of people who could live in that unit, newspaper reporters said there was no fire extinguisher in the unit, although there was one in a shared entry on the townhouse's first floor.
The deadly fire in the Bronx was reportedly caused by a malfunctioning electric space heater, according to the Associated Press.
Citigroup Moves to Fire Unvaccinated Employees
Citigroup announced in January it would terminate any unvaccinated employees by the end of that month, per reporting from the New York Times.
The bank gave employees until Jan. 14 to provide proof of inoculation or to claim a religious, medical or legal exemption. Citigroup's stance is the strictest among major banks with neither JPMorgan Chase nor Bank of America having mandated vaccination.
Black News Channel Hit with Discrimination Suit
According to the Los Angeles Times, 13 current and former female employees of the Black News Channel filed a gender discrimination lawsuit against the cable and streaming service in January. The company is also accused of terminating several women who spoke out against its policies and procedures.
BNC has been on the air since late 2019 and reaches more than 50 million cable and satellite homes. Its on-air hosts include Charles Blow, the New York Times opinion writer, and prominent progressive commentators Marc Lamont Hill and Aisha Mills.
The complaint, according to the Los Angeles Times, alleges a pattern of BNC managers complaining about behavior by female employees who they believe behaved too aggressively or were "insufficiently docile."
The suit seeks class action and damages in excess of $1 million, including attorneys' fees.
BNC is owned by Shad Khan, who also owns the NFL's Jacksonville Jaguars. "We have investigated each of these claims thoroughly and will soon be filing our motion to dismiss [the lawsuit] based on several grounds," the company said in a statement. &
Dan Reynolds is editor-in-chief of Risk & Insurance. He can be reached at
[email protected]
.