Legal Spotlight
A look at the latest decisions affecting the industry.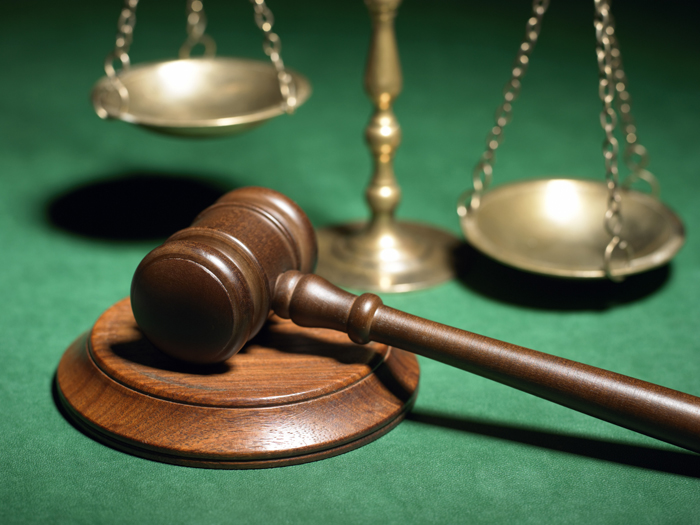 Insurer Must Pay $2 Million Claim
On a normal day, Armored Money Services (AMS) would pick up about $2 million from various New York agent locations for the Omnex Group Inc., a provider of money transfer services.
That money would then be held in a secure vault and deposited within a few days into a bank account in Omnex's name.
But on Feb. 8, 2010, Robert Egan, president of AMS, was arrested by the FBI and charged with bank fraud. The contents of the vault — about $19 million — were seized by the federal government and later put in the care of a trustee.
It ultimately was discovered that the company owed more than $68 million to its customers on top of the $2 million owed to Omnex. Egan and the COO of the company, Bernard McGarry — both of whom eventually pleaded guilty and were imprisoned — admitted to "playing the float, i.e., using the continual influx of cash to cover the operating expenses of AMS and the affiliated company, repay prior obligations to other customers, and make officer loans," according to a New York appeals court.
In May, the appeals court upheld a lower court decision that ruled U.S. Fire Insurance Co. should pay Omnex Group the $2 million it lost that February day, minus a $100,000 deductible as set forth in the company's commercial crime policy.
A lower court judge, Ira Gammerman of the New York Supreme Court, had ruled that the policy covered loss of money in the custody of a "messenger" resulting from theft, disappearance or destruction.
"In its opposing papers," the judge said during a hearing in December 2012, "the insurance company spends a great deal of time in opposition arguing why this is not a theft, but I don't care whether it's a theft or not. It's a disappearance and disappearance is one of the covered events."
He also ruled that a section in the policy that excluded losses resulting from seizure or destruction of property by governmental action did not apply, saying the seizure by the government "was not the contributing cause of the plaintiff's loss, rather it was the fraud committed [by AMS] … ."
Summary: U.S. Fire Insurance Co. must pay a wire transfer company $2 million, which disappeared along with $68 million owed by an armored car company.
Takeaway: Although the term "disappearance," was not defined in the policy, the court ruled that its "plain ordinary meaning" should apply.
Policy Voided Due to Misrepresentation
Namco Financial Exchange Corp. sought a commercial crime policy for
primary and excess coverage from Liberty Mutual, Zurich American Insurance Co., Axis Insurance Co., and Twin City Fire Insurance Co., for the period of Aug. 15, 2007 to Aug. 15, 2008.
In response to a question on the insurance application, Namco said it did not keep proceeds from IRS Section 1031 transactions — which have to do with tax-deferred property gains — separate from its operating funds.  Because of that response, the insurers denied issuance of policies.
Lockton, Namco's broker, relayed the rejections to the company and informed Namco that "as a condition of coverage, proceeds from 1031 transactions are to be held in bank accounts segregated from those of your operating funds … ." The broker instructed Namco to "confirm that this is done," before returning an updated insurance application.
Namco followed those instructions as to the application, but the company's procedures never changed, according to the U.S. District Court for the Central District of California, which dismissed a lawsuit against the insurers.
The lawsuit was filed by Heidi Kurtz, who was appointed trustee of the company after it went into Chapter 7 bankruptcy in 2009. Kurtz submitted insurance claims contending that Namco had misappropriated in excess of $35 million. When the claims were denied, she filed suit.
The federal court rejected her arguments that the insurance policy (not the application) did not require the funds be segregated; that the insurers needed to prove the misrepresentation on the application was intentional; that the insurers should have investigated the company after it changed its answer to that one question; and that the insurers did not promptly respond to the claim request.
"In this case," wrote Judge Dolly M. Gee, "there is uncontroverted testimony from each insurer that it would not have issued the policy if [Namco] had answered the question differently." She granted the insurers a summary judgment in the lawsuit in April.
Summary: Four insurance companies need not pay claims in excess of $35 million to the trustee of a bankrupt company.
Takeaway: Even if a company's procedures are arguably in compliance with an insurance policy's requirements, a material misrepresentation in applying for that policy will void coverage.
Contractor Ordered to Repay Insurer
Thomas VanDuinen, who operated Northern Building Co., was selected in 2008 to perform work at Midway International Airport in Chicago under the supervision of Parsons Infrastructure & Technology Group Inc., which served as project manager.
Hanover Insurance Co. issued a surety bond on Northern's behalf.
Hanover became involved in the project in 2009 when two subcontractors complained that Northern failed to pay them a total of $205,950, halting the project.
Hanover demanded collateral and indemnification from Northern under its agreement, a demand which was refused by the general contractor.
In March 2011, Hanover filed suit against Northern and VanDuinen to force compliance. The insurer sought $127,086 of contract funds, which it was eventually paid although it had been held for a time by the Federal Aviation Administration (FAA) when the work was stopped.
Hanover also sought payment for attorneys' fees and costs incurred in resolving the performance and payment claims against the bond. Those fees now total $76,000.
Hanover eventually stepped into Northern's role as general contractor and arranged for completion of the project.
In September 2012, Hanover paid $127,452 to a trustee for one of the subcontractors, which had filed for bankruptcy. That amount settled both subcontractor claims. Earlier, Hanover agreed to resolve Parson's bond claim for performance, and $127,086, which had been withheld from Northern by the FAA, was paid to Hanover.
Northern disputed Hanover's arguments in the litigation, but a district court in Illinois issued a summary judgment in favor of the insurer. A three-judge panel on the U.S. 7th Circuit Court of Appeals upheld that decision in May.
"Northern has tried to make this into a multi-issue, complex proceeding. But it is actually very simple," the federal appeals court judges wrote, noting that the agreement was "clear and unambiguous in all relevant aspects. Northern clearly breached it; Hanover did not."
The court also offered some "closing advice" to Northern to "carefully consider" how long it wanted to continue to "drag his case out. Hanover's attorney expenses are only going to increase."
Summary: The court ruled the general contractor must pay the insurer $200,000, which includes $76,000 in attorneys' fees.
Takeaway: An actual liability for a breach of the bond is not necessary for a surety bond agreement to be triggered. The insurer needs only a claim against the bond to trigger its rights and responsibilities.
The late Anne Freedman is former managing editor of Risk & Insurance. Comments or questions about this article can be addressed to
[email protected]