Legal Roundup: Worker Suit Over Vaccination Dismissed, Booz Allen Hamilton Alleges Workplace Discrimination and More
Health care workers in Maine sued the U.S. District Court in the state after alleging vaccination requirements were discriminatory.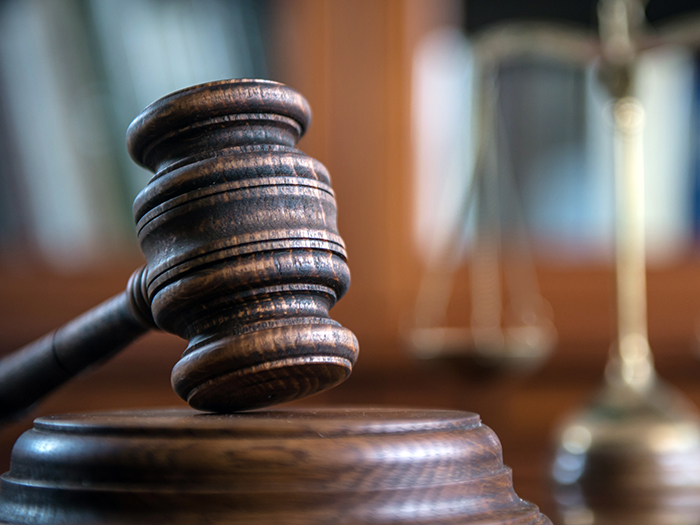 Racial Profiling Leads to $4.4 Million Judgement Against Walmart
The Case: Michael Mangum was shopping at an Oregon Walmart when he noticed that he was being followed by employee Joe Williams, who ultimately asked him to leave the store.
When he refused, police were called.
Mangum, who is Black, sued Walmart and Williams in Oregon circuit court, alleging racial profiling and discrimination.
Scorecard: The Multomah County, Oregon jury has ordered Walmart to pay Mangum $4.4 million in damages.
Takeaway: The day after the incident, representatives from the sheriff's office visited the store because "deputies had noticed a 'pattern of behavior' in which Williams would call police to report 'dangerous active situations, such as customers physically assaulting him or other employees,' that were not happening," according to the Associated Press.
It took several months after the incident for Walmart to fire Williams (for reasons other than racial profiling).
Case Dismissed: Maine Workers' Suit Over Vaccination Choice
The Case: A group of health care workers in Maine brought suit in the U.S. District Court for the District of Maine. Plaintiffs claimed that vaccine requirements for health care workers represented unfair discriminations in that "the vaccine mandate violated their right to free exercise of religion because it did not provide an exemption for religious beliefs," according to the Associated Press.
Named in the suit were Governor Janet Mills, other officials and state health care organizations.
"The workers also argued it was their religious right to decline the vaccine over the belief that fetal stem cells from abortions are used to develop them."
Scorecard: Jon Levy, the chief judge of the U.S. District Court for the District of Maine, has dismissed the case.
Takeaway: In his opinion, Levy wrote "that the vaccine mandate was 'rationally based' and that 'no further analysis is required,' " according to the AP. "The plaintiffs hoped to take their case to the U.S. Supreme Court, but the court declined to hear arguments in the suit earlier this year."
Plaintiffs still plan to appeal the dismissal.
Sony Hit with $5.9 Billion Accusation of Monopoly on PlayStation Content
The Case: A UK consumer rights group is suing Sony, alleging that it "'ripped people off' by charging a 30% commission on every digital game and in-game purchase made through the PlayStation Store," according to SkyNews.
The claim, filed with the Competition Appeal Tribunal, asserts that consumers have been overcharged up to five billion pounds, or about $5.9 million U.S. dollars, due to a 30% commission fee on all purchases made through the UK PlayStation Store, according to Kotaku.
Up to 9 million customers are potential claimants.
Scorecard: The case has recently been filed and has not reached a resolution.
Takeaway: "The argument here is that Sony has a 'near-monopoly' on the sale of digital games, particularly PlayStation games, and so it shouldn't be using that power to enforce unreasonable prices on consumers," reported Kotaku.
Meanwhile, in the U.S., a PlayStation 5 gamer filed a class action lawsuit in Illinois federal court, "alleging that the company knowingly hid a PS5 defect where it powers down suddenly while the user is playing video games," according to NJ.com.
Booz Allen Hamilton Employee Alleges Discrimination After Remote Work Request
The Case: Former employee Deirdre Cosman has filed suit against Booz Allen Hamilton in the Eastern District of Virginia alleging "discrimination and retaliation for asking to work from home up to six to eight days a month to make her migraine attacks more bearable," according to The Washington Post.
Cosman's attorneys claim that Booz Allen breached the terms of the Americans with Disabilities Act by denying her the ability to work remotely, and then firing her in April 2020.
Scorecard: The case has recently been filed and has not reached a resolution.
Takeaway: The American Migraine Foundation says the case highlights the challenges migraine sufferers face in the workplace.
"Cosmann, 42, had worked for Booz Allen Hamilton for over a decade when she was terminated after a lengthy battle to renew a disability accommodation she had in place since 2013," the Post reported, quoting the complaint. &
Jared Shelly is a journalist based in Philadelphia. He can be reached at
[email protected]
.