Legal Roundup: West Virginia Opioid Maker Trial Underway, Burger King Accused of False Advertising and More
Vans accuses Walmart of trademark infringement after finding knockoff shoes being sold at Walmart stores.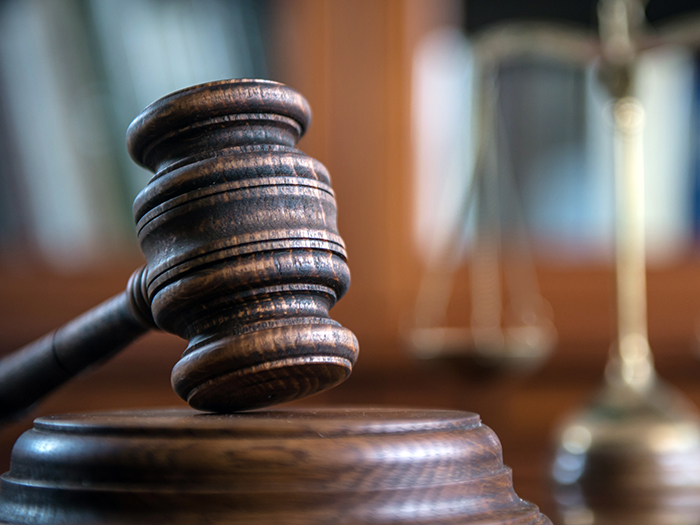 West Virginia Opioid Maker Trial Underway
The Case: Attorney General Patrick Morrissey of West Virginia accused Johnson & Johnson subsidiary Janssen, Teva and AbbVie of misrepresenting "the risks and benefits of opioids in West Virginia and contribut[ing] to the state's opioid crisis," according to the Associated Press.
West Virginia has the nation's highest rate of death associated with opioid use. Morrissey claims that the defendants created a public nuisance and violated the state's Consumer Credit and Protection Act, the AP reported.
Scorecard: The trial is underway in West Virginia's Kanawha County Circuit Court.
Takeaway: In opening arguments, Morrissey accused the drugmakers of "causing a 'tsunami' of opioid addiction in the state," reported Reuters. While J&J and other pharmaceutical manufacturers or distributors have recently reached multibillion dollar state settlements, West Virginia declined to participate.
However, in a recent five-state, $26 billion settlement, "drugmaker Endo International, which was a co-defendant in the case, reached a $26 million settlement with West Virginia on March 30," Reuters reported — adding to over 3,300 opioid cases that have been filed across the U.S. resulting in a wave of settlements.
A Whopper Too Small: Burger King Accused of False Advertising
The Case: Four consumers have filed a class-action lawsuit against Burger King, alleging that the fast-food purveyor uses false advertising that exaggerates the size of its sandwiches.
According to the Seattle Times, "the suit claims that meats shown in Burger King's advertisements and menu illustrations are deceptively larger than what consumers actually get."
The complaint, filed in the Southern District of Miami, notes that the advertised Whopper is approximately 35% larger than the burger consumers buy. The suit also targets a wide range of items available at the fast-food restaurant.
Scorecard: The case was just filed and has not reached a resolution.
Takeaway: According to Newsweek, the complaint claims that BK has been materially overstating the size of its burgers since 2017.
"This isn't the first legal action against the company regarding its advertising. As noted in the suit, about 12 years ago Burger King was ordered by the Advertising Standards Authority (ASA) — the United Kingdom's regulator of advertising — to stop advertising overstated burgers," Newsweek reported.
Plaintiffs want BK's ads to match the actual products and are looking for monetary compensation on behalf of millions of consumers.
Walmart Blocked from Selling Vans Knockoffs
The Case: Apparel maker Vans accused Walmart of trademark infringement. According to court documents, "Vans claims that in March 2021 it discovered Walmart was selling a women's shoe under its Time and Tru private brand that allegedly infringed on Vans' protected marks."
After subsequently finding at least 30 knockoffs at Walmart, Vans asked a California federal court to issue an injunction blocking sales "that allegedly copy its designs during the duration of their trademark infringement litigation," according to Reuters. Oral arguments in the case took place in February 2022.
Scorecard: U.S. District Judge David O. Carter has granted a preliminary injunction blocking Walmart from advertising, marketing, or selling the alleged shoe copies.
Takeaway: Carter said in his opinion that "Vans was likely to win on its trademark claims against the retail giant and would be irreparably harmed without the sales ban," Reuters reported.
Vans has been making shoes, clothing and accessories since the 1970s, and counts many celebrities among its fans, including Tony Hawk, Justin Bieber, Russell Westbrook, Julia Roberts, and Gwen Stefani, according to court documents.
New York Yankees Ask 2nd Circuit to Keep Sign-Stealing Letter Sealed
The Case: In 2020, five fantasy sports participants sued Major League Baseball, the New York Yankees, and the Boston Red Sox.
According to court documents, the plaintiffs claimed that they thought their paid participation in DraftKings fantasy baseball contests was "based upon a fair gauge of player performance, while defendants fraudulently concealed that the player statistics were purportedly unreliable because of rule violations in the form of electronic sign-stealing by certain MLB teams during the 2017–2019 baseball seasons."
At issue in the appeals court was a sealed letter "from baseball Commissioner Rob Manfred to [Yankees] general manager Brian Cashman detailing an investigation into sign stealing," the Associated Press reported.
"Circuit Judge Joseph F. Bianco ordered the letter unsealed on March 21, 2022."
Scorecard: The New York Yankees have appealed Bianco's decision, asking that the letter remain sealed.
Takeaway: MLB Commissioner Manfred fined the Red Sox in 2017 for using Apple watches "to pass along signals," and in January 2020 ruled that the Houston Astros "violated rules against electronic sign-stealing during home games en route to their World Series title in 2017 and again in 2018," according to the AP.
NYY president Randy Levine railed against the precedent that unsealing the letter would set: "If the opinion stands, a losing party can attach any confidential document it wants to a meritless reconsideration motion and get it unsealed, making the affected party a potential hostage, all without ever stating a viable cause of action," the AP reported. &
Jared Shelly is a journalist based in Philadelphia. He can be reached at
[email protected]