Legal Roundup: Washington AG Sues Zuckerberg for Facebook Data Breach, Tesla Sexual Harassment Case Denied Arbitration Bid and More
Attorney General Karl Racine is suing Mark Zuckerberg for allegedly participating in decision-making that led to the Cambridge Analytica data breach.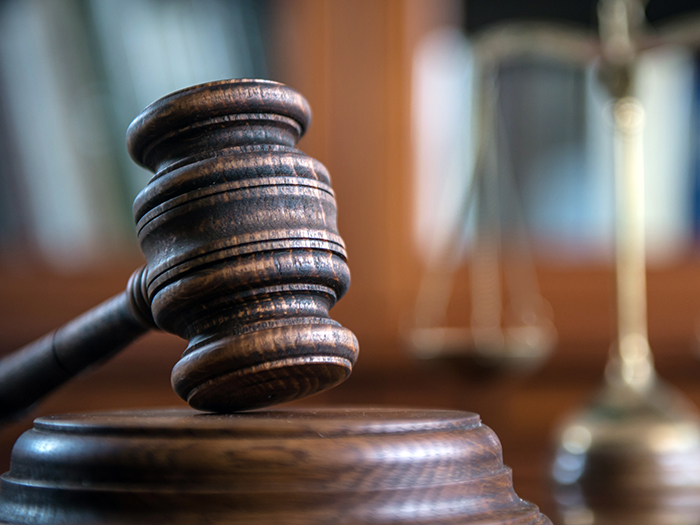 Washington AG Sues Zuckerberg for Facebook Data Breach
The case: Attorney General Karl Racine has filed suit in the Superior Court of the District of Columbia, claiming that Mark Zuckerberg "participated in decision-making that led to the Cambridge Analytica data breach," according to The Wall Street Journal.
The suit is quite similar to one the AG's office brought in 2021, "when it sought to name Mr. Zuckerberg as a defendant in a lawsuit it filed in 2018 against Facebook Inc., now known as Meta Platforms Inc. A judge denied that motion earlier this year," according to the WSJ.
Scorecard: The suit has just been filed and has not reached a resolution.
Takeaway: Racine disagreed with the judge's opinion "that the attorney general's office had waited too long to sue Mr. Zuckerberg personally as part of its case against Facebook," according to the WSJ.
Racine said that his office needed extra time to gather enough evidence for its case. Facebook has already agreed to a $5 billion payment to settle related data breach charges brought by the Federal Trade Commission.
Tesla Sexual Harassment Case Denied Arbitration Bid
The case: In November 2021, Jessica Barraza filed a sexual harassment claim against former employer Tesla in California Superior Court, demanding a jury trial.
In court documents, Barazza complained that "Tesla's factory floor more resembles a crude, archaic construction site or frat house than a cutting-edge company in the heart of the progressive San Francisco Bay Area."
Reuters reported that in the claim, "workers and supervisors at the Fremont, California plant routinely made lewd comments and gestures to female employees, and that the company failed to address complaints." Tesla asked that the suit go to private arbitration.
Scorecard: "California Superior Court Judge Stephen Kaus in Oakland denied Tesla's motion to compel arbitration," according to Reuters.
Takeaway: Tesla improperly pressured the plaintiff to move to arbitration, per Kaus.
"The lawsuit is one of at least seven pending in California state court to make similar claims against Tesla," Reuters reported.
Kaus will be presiding over five of those suits. Several other cases currently going through the courts accuse Tesla of widespread race discrimination at its factories.
SCOTUS' Sundance Decision, a Game-Changer for Mandatory Arbitration
The case: Robyn Morgan was an employee at Taco Bell, owned by Sundance. Morgan accused Sundance of wage theft, and "accused the franchise manager of recording extra hours under the wrong week to avoid triggering overtime.
Morgan filed a federal lawsuit on behalf of herself and other wronged employees," according to Slate. After eight months, Sundance forced Morgan into mandatory arbitration.
"Morgan didn't want to arbitrate, because arbitration is terrible for employees and consumers: It prevents them from making their arguments to a judge or jury, instead forcing them to convince an arbitrator in a private proceeding," Slate reported.
Morgan took the case to the U.S. Supreme Court.
Scorecard: SCOTUS, led by Justice Elena Kagan, "issued a unanimous decision against mandatory arbitration," per Slate.
Takeaway: "When applying for the job, Morgan signed an agreement to arbitrate any employment dispute," according to court documents.
Mandatory arbitration has generally resulted in favorable outcomes for businesses. "Because arbitration allows powerful companies and employers to crush their victims' legal claims, it has become wildly popular over the last several decades," according to Slate.
Colorado Supreme Court Rules in Favor of Overcharged Patient
The case: In 2014, Colorado resident Lisa French was told she would be responsible for a $1,337 co-pay for back surgery.
"But after the surgery, the hospital claimed that it had 'misread' her insurance card and that she was, in fact, an out-of-network patient," The New York Times reported.
"As a result, Centura Health, which operated the hospital, billed her $229,112.13," according to The Times.
French refused to pay and Centura sued. Years of court proceedings escalated the case to the Colorado Supreme Court.
Scorecard: The Colorado Supreme Court has ruled unanimously in favor of French, and said she does not have to pay nearly the quarter million dollars in hospital fees.
Takeaway: The case hinges on the chargemaster, a massive database that catalogs all Centura's procedures.
"The court found that Ms. French wasn't responsible for paying those rates because she didn't know the chargemaster even existed and hadn't agreed to its terms," reported The Times.
In the end, French is responsible for just $766.74. &
Jared Shelly is a journalist based in Philadelphia. He can be reached at
[email protected]
.