Legal Roundup: Veterans Win $110M in 3M Defective Earplug Suit, Meta Settles Data Privacy Lawsuit for $90 Million and More
Court decides Disney correctly denied severance pay to stroke victim.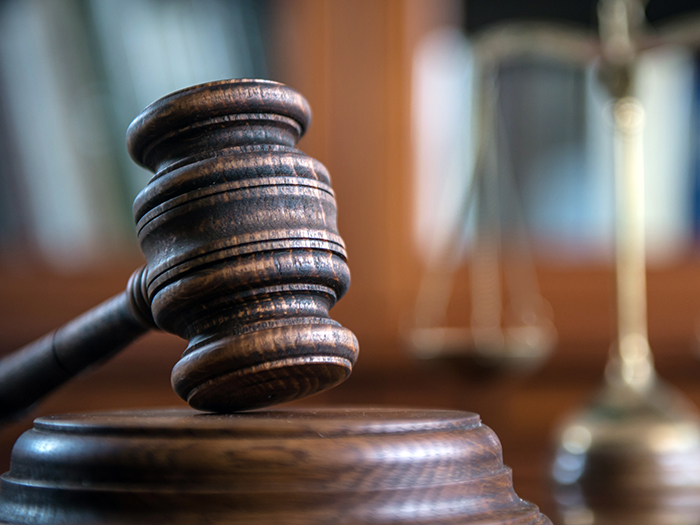 Veterans Win $110M in 3M Defective Earplug Suit
The case: Two U.S. Army veterans sued 3M, accusing the manufacturer of selling defective combat earplugs that resulted in the soldiers' hearing loss. The case was tried in front of a jury in the U.S. District Court for the Northern District of Florida. Ronald Sloan and William Wayman "used the earplugs during training and their deployments in Iraq and Afghanistan," according to the New York Times. 3M subsidiary Aearo Technologies was also listed as a defendant for its role in developing the earplugs.
Scorecard: A federal jury has awarded the soldiers a total of $110 million: $15 million each in compensatory damages and $40 million each in punitive damages.
Takeaway: There have been a deluge of complaints about the defective earplugs and subsequent damage to combatants' hearing. "Nearly 300,000 service members and civilians are involved with the earplug litigation, which is one of the largest mass torts in U.S. history," according to the Times.
So far, 10 of the cases have been decided; half went in favor of the plaintiffs, with awards ranging from $1.7 to $22.5 million; 3M won the other five. Another five trials are scheduled for this year.
Facebook (Now Called Meta) Settles Data Privacy Lawsuit for $90 Million
The case: In 2012, 21 separate class action lawsuits alleging that Facebook wrongfully collected data from users were consolidated in California federal court. The case was dismissed in 2017, and in 2020, the case was heard before the Ninth Circuit Court of Appeals. In 2021, the Supreme Court declined to hear the case. The complaint centered on "the company's use of 'cookies' in 2010 and 2011 that tracked people online even after they logged off the Facebook platform," according to the Associated Press.
Scorecard: Meta, the parent company of Facebook, has agreed to settle the case for $90 million.
Takeaway: Back in 2012, user privacy was the biggest complaint Facebook faced. "In the years since, though, issues of misinformation, hate speech and threats to democracy have been added to the mix," the AP reported. Last year, Facebook settled another privacy case for $650 million that centered on the social media platform's use of face tagging and biometric data, unbeknownst to users. The new settlement must still be approved by a judge.
Champion Petfoods' Labels Not Misleading, Judge Declares
The case: A class action lawsuit brought by pet owners charged Champion Petfoods USA with putting false and misleading claims on its packaging. The case was initially filed in the District Court of Colorado in 2018, and eventually made its way to the 10th U.S. Circuit Court of Appeals. The language in question appeared on Champion's Acana and Orijen dog food brands: "Biologically Appropriate," "Fresh Regional Ingredients," and "Ingredients We Love from People We Trust," reported Reuters.
"The plaintiffs also alleged that there was a 'potential' the products contained pentobarbital, a sedative sometimes used to euthanize cattle, since Champion had received a contaminated lot of beef tallow from a supplier in May 2018," according to Reuters.
Scorecard: The 10th Circuit court has ruled in favor of Champion.
Takeaway: The three-judge panel found Champion's packaging claims "'mere puffery' or statements of opinion or aspirations by Champion, which would not mislead a reasonable consumer under Colorado law," reported Reuters. As far as the claims that products contained pentobarbital, the judges said that was "too speculative to support a lawsuit."
Since 2018, a total of 11 lawsuits have been filed against Champion. "In six of them, district courts have ruled for Champion or the plaintiffs have voluntarily dismissed their actions after less-than-final adverse rulings," reported Reuters.
Court: Disney Correctly Denied Severance Pay to Stroke Victim
The case: Nancy Soto, a longtime employee of Disney, sued the entertainment franchise. She said she was "entitled to severance benefits because Disney terminated her employment due to her disability," according to case documents.
Soto had been employed initially by Marvel Entertainment, which was acquired by Disney. Beginning in 2016, Soto suffered a stroke and was placed on a leave of absence. She collected disability benefits for more than a year.
In 2018, when Soto was terminated, she "applied for benefits from the Disney Severance Pay Plan," according to the filing. Severance was denied. A Manhattan federal judge ruled against Soto, who then escalated the complaint to the 2nd U.S. Circuit Court of Appeals, according to Reuters.
Scorecard: In a 2-1 split, the 2nd Circuit panel ruled in favor of Disney.
Takeaway: Two of the three judges said that the definition of the Disney Severance Pay Plan "was ambiguous because an 'involuntary termination' could have two meanings: either the employee was willing to work, or the employee was willing and able to work," Reuters reported.
The lone dissenting judge noted that the decision to deny Soto severance "flouted both the 'straightforward' language and the purpose of the plan. That might be expected 'from the firm of Scrooge & Marley', but not from a company that proudly, and accurately, touts its 'ongoing commitment to people with disabilities,'" Reuters reported. &
Jared Shelly is a journalist based in Philadelphia. He can be reached at
[email protected]