Legal Roundup: Vaccine Mandate Faces Lawsuit, Exxon to Pay Millions in Pollution Case and More
The latest court filings and cases that will have an impact on the risk management and insurance industry.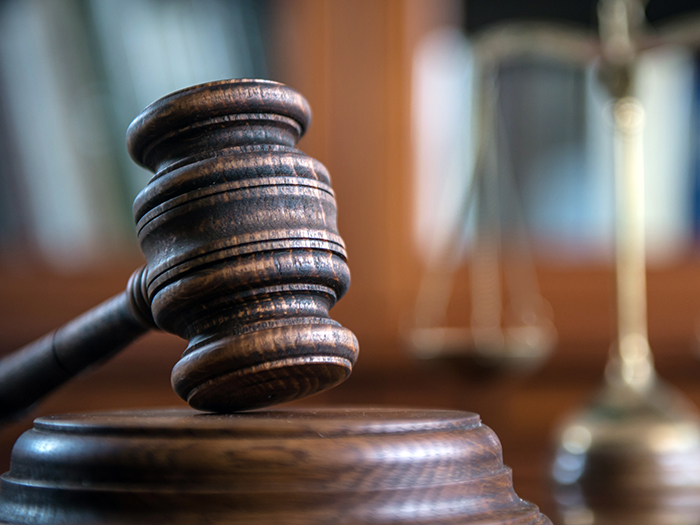 Corrections Officer Sues Over Vaccine Mandate
The Case: Isaac Legaretta, a corrections officer in New Mexico, has sued over a vaccine mandate for first responders and other employees of Dona Ana County. He is facing termination for refusing the vaccine.
The Associated Press reports: "The complaint centers on the FDA's authorization of the vaccines for emergency use, noting that the clinical trials, which officials will rely on to ultimately decide whether to license vaccines, are still underway. It could take two years to collect adequate data to determine safety and effectiveness, the complaint said."
Scorecard: The case has recently been filed and has not come to a resolution.
Takeaway: As vaccine mandates from employers begin to gain traction, expect lawsuits from employees who decline.
The outcome of the New Mexico case could be a precedent for others. Legaretta's attorneys are claiming that the local mandate violates federal law. Can the county truly enforce the vaccine mandate if federal law states that a vaccine must be approved by the Food and Drug Administration first? That question will loom large.
Amazon Sued for Alleged Discriminatory Hiring Practices
The Case: A former employee has sued Amazon claiming that the retail and web-services giant racially discriminated against her. Charlotte Newman has worked at Amazon Web Services since 2017.
After interviewing for a senior manager job, the Harvard University MBA "was offered a role at Amazon Web Services that was one pay grade below the job she had interviewed for even though she was qualified for the senior manager job at the company's cloud-services division, her lawsuit alleges. She took the job anyway and was then asked to perform senior manager duties, the lawsuit states," according to CBS News.
Newman claims that the problem of "de-levelling" Black employees is systemic at Amazon.
Scorecard: The case has recently been filed and has not come to a resolution. Amazon said it is investigating the claims.
According to CBS News, an Amazon spokesperson said it "works hard to foster a diverse, equitable and inclusive culture, and these allegations do not reflect those efforts or our values" and does "not tolerate discrimination or harassment of any kind and thoroughly investigate all claims and take appropriate action."
Takeaway: Amazon claims it's workforce is 26.5% Black, but many of them work at the warehouse level, not in leadership.
In a recent Vox article, more than a dozen Amazon employees claimed that the company "failed to create a corporate-wide environment where all Black employees feel welcomed and respected."
Meanwhile, people of all races and ethnicities have complained for years about the company's cut-throat culture. The floodgates opened with this 2015 New York Times expose.
Exxon to Pay $14.5M in Pollution Case
The Case: A group called Environment Texas sued Exxon Mobil for violating the Clean Air Act in 2010. The group claimed Exxon Mobil illegally released pollutants at its refinery in Baytown, Texas.
Scorecard: In 2014, a U.S. District Judge ruled in favor of Environment Texas and handed Exxon a penalty of approximately $34 million.
In appeals court in March 2021, the same judge reduced the verdict by nearly $20 million. Still, the judge "said Environment Texas, the Sierra Club and the National Environmental Law Center had proved thousands of instances of illegal flaring and unauthorized releases of pollutants causing smoke, chemical odors, ground-level ozone, and respiratory problems," according to the Associated Press.
Takeaway: Environment Texas is calling on Exxon to stop its "endless appeals" while the company said it's exploring next steps.
Canadian Firms Face $1.2 Billion in Vacation Pay Class Actions
The case: Leigh Cunningham is one of the plaintiffs in a proposed class-action lawsuit against Canadian banks over vacation pay. She "did some math and realized that for decades she hadn't been receiving 6% vacation pay on her full income," according to CBC News.
"The allegations include that employers would calculate vacation pay based only on an employee's base salary, without including commissions and bonuses that can make up a large portion of a worker's compensation," CBC News reported.
Cunningham's case is one of five proposed class actions seeking $1.2 billion.
Scorecard: The case has recently been filed and has not come to a resolution.
Takeaway: Calculating possible pay and benefits for commissioned workers isn't easy.
If this case is successful, "experts say these suits could open the floodgates on major employers that fail to pay salespeople and commissioned staff in accordance with various provincial and territorial employment standards laws across Canada," according to CBC News. &
Jared Shelly is a journalist based in Philadelphia. He can be reached at
[email protected]