Legal Roundup: United Airlines Faces Engine Fire Lawsuit, MLB Umpire Awarded Settlement in Defamation Case and More
The latest court filings and cases that will have an impact on the risk management and insurance industry, including a United Airlines lawsuit following an engine fire during a flight.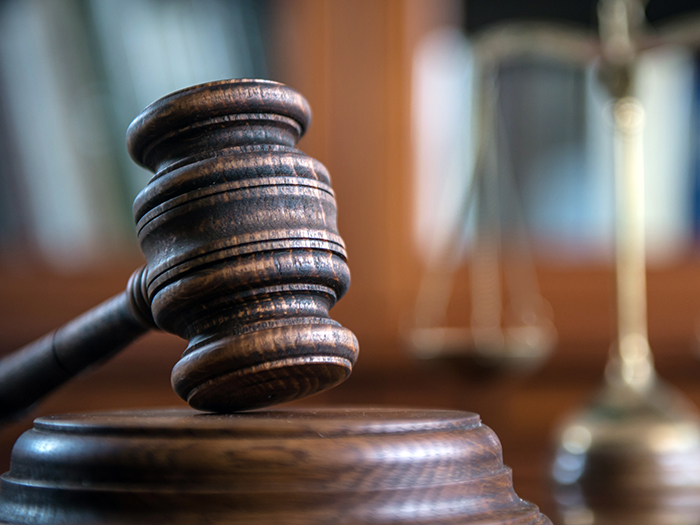 Baseball Umpire Wins $500k in Over Bribery Allegation
The Case: Major League Baseball umpire Joe West sued former player Paul Lo Duca for defamation. Lo Duca went public with an allegedly false story that damaged the umpire's reputation.
The Washington Post reports: "The lawsuit stemmed from Lo Duca's accusation on a podcast that reliever Billy Wagner, a former teammate on the New York Mets, had bribed West into calling a bigger strike zone by letting him drive his 1957 Chevrolet."
West is baseball's senior umpire and appears on pace for an election into the Hall of Fame, which can lead to $250,000 per year in appearance fees. West claimed that Lo Duca's story damaged his reputation and could lead baseball writers to pass over him for the Hall of Fame like they did with Barry Bonds, Pete Rose and others who allegedly tarnished the game.
Scorecard: The New York Supreme Court awarded West $500,000. The facts appear to be on his side.
The Washington Post reports: "The 68-year-old worked home plate only once when Wagner and Lo Duca were teammates in 2006 and 2007, and Wagner did not pitch in the Phillies-Mets game, according to multiple reports."
Takeaway: Reputational risk is important, particularly for in high-profile occupations.
Poultry Company Settles Groundwater Pollution Lawsuit for $65 Million
The Case: Thousands of residents in southern Delaware sued poultry company Mountaire Farms for groundwater pollution and resulting illnesses.
In court documents, they said "the company 'sprayed billions of gallons of highly contaminated wastewater and liquefied sludge onto fields,' which then percolated into the groundwater for nearly two decades," according to the Washington Post.
It goes on to report: "A recent study of 249 residents found unusually high rates of cancer, gastrointestinal disease, Crohn's disease, diarrhea, wheezing, shortness of breath and other ailments."
Scorecard: The company settled the case for $65 million.
The Associated Press reports: "Mountaire is expected to spend at least $120 million as part of the consent decree to upgrade its wastewater treatment system. In settling the lawsuit, Mountaire denied any liability for nitrate contamination in residential supply wells, excessive air emissions of hydrogen sulfide, or any health problems experienced by residents."
Takeaway: Responsible waste management is not only crucial, it's a moral obligation.
United Airlines Passengers Sue Over Engine in Flames
The Case: Joseph McGinley and Jonathan Strawn sued United Airlines after an engine exploded on their February 20 flight schedule from Denver to Honolulu.
The separate lawsuits claim that the men "suffered personal, emotional and financial injuries" due to the plane's emergency landing in Colorado, according to the Associated Press. There were no injuries but the plaintiffs say the terror and uncertainty of watching the engine catch fire — and thinking they could die — could last a lifetime.
Scorecard: The case was recently filed and has not reached a resolution.
Takeaway: It will be intriguing to see if the plaintiffs can prevail, particular since the airline kept the passengers physically safe and the emergency landing did not lead to injuries.
Is psychological damage from the flight enough to warrant damages? We'll have to wait and see.
After Allergic Reaction, Las Vegas Woman and Family Receive $29.5 Million
The Case: Chantel Giacalone went into anaphylactic shock after biting into a peanut-butter filled pretzel at a conference in Las Vegas. Her attorneys argued that first responders from MedicWest Ambulance did not have "IV epinephrine, an adrenaline treatment for severe allergic reactions that is required by the Southern Nevada Health District.
According to testimony during a three-week trial, the requirement was established by a task force the company sits on," according to the Associated Press.
Giacalone lost oxygen for a period of time and was left with brain damage. MedicWest argued that her severe peanut allergy was to blame, not their treatment.
Scorecard: A Las Vegas jury awarded Giacalone and her family $29.5 million.
Takeaway: Companies providing medical care need to work with most cutting-edge treatments. &
Jared Shelly is a journalist based in Philadelphia. He can be reached at
[email protected]