Legal Roundup: Twitter's Late Rent Payment, Hershey Settles Trademark Suit and More
A Twitter headquarters based in San Francisco is being sued by its landlord after falling behind on rent payments.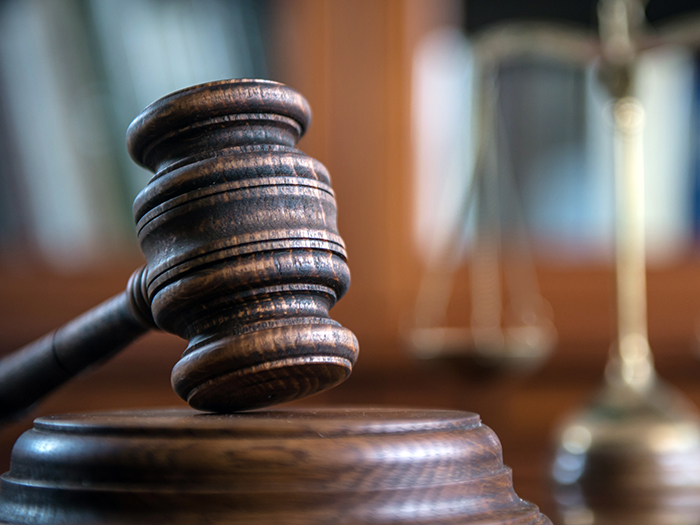 D.C. Attorney General Seeks Revival of Amazon Antitrust
The Case: The District of Columbia Attorney General sued Amazon in Superior Court in May 2021, "alleging the online retailer broke antitrust law by requiring that third-party sellers not offer better deals for their products elsewhere," according to Reuters. The judge dismissed the case in an oral ruling. The AG took the suit to the D.C. Court of Appeals, urging the court to "to revive the city's claim," according to Reuters.
Scorecard: The case has recently been filed and has not reached a resolution.
Takeaway: The AG claims that the Superior Court judge in May 2022 "perfunctorily dismissed" the complaint and "should have allowed the city to file an amended complaint to include more details about specific sellers and how Amazon's agreements allegedly pushed them to raise prices," according to Reuters. "Amazon faces similar claims challenging its seller agreements in Seattle federal court. A U.S. judge last year denied Amazon's early bid to end private consumer litigation."
Hershey Settles "Tough Cookie" Trademark Suit
The Case: In 2020, The Cookie Department sued Hershey in Oakland, California, federal court, claiming that "Hershey's 'Tough Cookies Only' tagline for cookie-dough flavored ONE protein bars would cause consumer confusion with its own protein-packed cookie," according to Reuters. Not only did Hershey deny the allegations, but it argued that "The Cookie Department made false statements to the U.S. Patent and Trademark Office in its trademark application."
Scorecard: Hershey and The Cookie Department have agreed to dismiss the case.
Takeaway: The case cannot be refiled, as it was dismissed without prejudice. Settlement details have not been disclosed. The Cookie Department "makes cookies with unique ingredients like protein, caffeine and probiotics. Its 'Tough Cookie' is made with white chocolate, almonds and added protein," according to Reuters.
Landlord Goes After Twitter for $3 Million+ in Unpaid Rent
The Case: The owner of Twitter's San Francisco headquarters, Sri Nine Market Square, is suing the social media company in California Superior Court after it didn't receive January rent. Twitter, which occupies three floors of a downtown office building, "had fallen behind on a similar amount of rent in December, which Sri Nine Market Square recouped from a letter of credit that Twitter had put up as a security deposit," according to Reuters. Sri Nine is suing for $3.4 million to cover January 2023 rent.
Scorecard: The case has recently been filed and has not reached a resolution.
Takeaway: Twitter has also fallen behind on its rent at another San Francisco office, as well as in London, where "the Crown Estate has started court proceedings against Twitter after the company fell behind on rent at its offices near London's famed Piccadilly Circus," reported Reuters; this is "the latest sign that owner Elon Musk's extreme cost-cutting strategy includes simply not paying the bills."
Thinx Settles Class Action Over PFAS in Women's Underwear
The Case: In May of 2022, Nicole Dickens brought a consumer class action lawsuit against Thinx, the maker of underwear designed to collect and absorb menstrual blood.
While the brand marketed itself as "a safe, healthy and sustainable choice for women … free of harmful chemicals," according to the suit, "in reality, Thinx Underwear contains harmful chemicals, including multiple polyfluoroalkyl substances ("PFAS") and silver nanoparticles, which are a safety hazard to the female body and the environment." The complaint was filed in the U.S. District Court, Southern District of New York, and combined two other suits filed in Massachusetts and California.
Scorecard: Thinx has reached a settlement to end the case without admitting guilt or wrongdoing.
Takeaway: According to the terms of the settlement, consumers can apply for refunds "for up to three pairs of Thinx underwear: $7 per pair for people who still have receipts and $3.50 for those who don't," according to the New York Times, which received an email from Thinx stating that "PFAS has never been part of our product design." &
Jared Shelly is a journalist based in Philadelphia. He can be reached at
[email protected]
.