Legal Roundup: 'Top Gun' Infringement Suit, SCOTUS Rules on Workers' Arbitration Case and More
The latest legal filings and cases that are likely to impact the insurance and risk management landscape.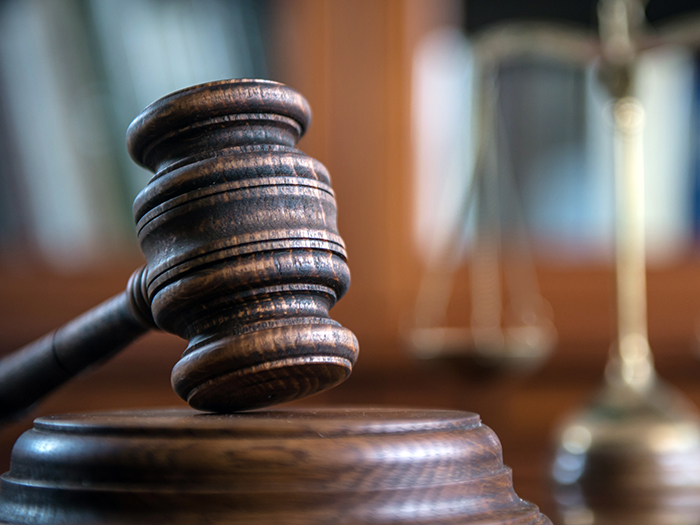 Paramount Hit with "Top Gun" Infringement Suit
The case: The family of the author whose article was the inspiration for "Top Gun" and "Top Gun: Maverick" is suing Paramount Pictures for copyright infringement. Filed in Los Angeles Federal Court, the heirs of Ehud Yonay said that Paramount Global "failed to reacquire the rights to Ehud Yonay's 1983 article 'Top Guns' from the family before releasing the 'derivative' sequel," according to Reuters.
Scorecard: The case has recently been filed and has not reached a resolution.
Takeaway: Ehud's widow and son are seeking unspecified damages, including but not limited to profits from the film and to block distribution of the film and any future sequels. "Top Gun: Maverick" is Tom Cruise's highest grossing domestic film to date "generating $291 million in North America and $548.6 million globally in its first 10 days of release," reported Reuters. The original article was published in California Magazine in May 1983.
The Ehuds will try to prove that Paramount properly obtained rights to the article in the lead-up to the first "Top Gun," but that the copyright reverted back to the family in January 2020.
Google's $100M Settlement in Facial Recognition Suit
The case: A class action suit filed in Cook County, Illinois Circuit Court claimed that Google Photos broke the Illinois Biometric Information Privacy Act, which states that "any private company collecting biometrics—defined as a retina or iris scan, fingerprint, voice, or hand or face scan—must have a publicly available written policy that establishes how long the data will be kept and how it will be destroyed at the end of its life," according to Gizmodo. But "Google wasn't informing users that it was collecting their biometric data."
Scorecard: Google has settled the case for $100 million.
Takeaway: "Illinois residents can file a claim for their cut of that money only if they appeared in a picture on the Google Photos app between May 1, 2015 and April 25, 2022," reported Gizmodo.
Previously, Illinois residents filed a similar case against Facebook in 2015. That case was settled for $650 million, according to Gizmodo. Affected users were able to file for compensation between $200 and $400 each (depending on the total number of claimants) beginning in 2020.
Fraudulent Fudge Pop-Tarts? Case Dismissed
The case: Plaintiff Roberta Reinitz filed a proposed class action in the United States District Court, Central District of Illinois, claiming that Kellogg's defrauded "consumers about the content of its Frosted Chocolate Fudge Pop-Tarts," according to Reuters.
The suit said "Kellogg's labeling, including an image showing a chunk of fudge, violated federal and state consumer protection laws." At issue is the absence of milk and butter in the recipe, which Reinitz called "essential to fudge."
Scorecard: U.S. District Judge James Shadid has dismissed the suit.
Takeaway: In his ruling, Shadid "said Reinitz failed to show that reasonable consumers would expect fudge to contain milkfat, or that 'a chocolate-tasting fudge product made from oils and whey would mislead a reasonable consumer,'" according to Reuters.
Spencer Sheehan, the attorney representing Reinitz, "has filed many lawsuits concerning the content of various foods," reported Reuters. "At least three federal judges in Illinois and New York have this year dismissed lawsuits filed by Sheehan claiming that Kellogg did not use enough strawberries in its frosted or unfrosted Strawberry Pop-Tarts."
SCOTUS Says No to Baggage Workers' Forced Arbitration
The case: Latrice Saxon, a ramp supervisor for Southwest Airlines, brought a class action suit against Southwest for "failing to pay proper overtime wages to her and other ramp supervisors," according to court documents.
Southwest argued that Saxon "couldn't file a class-action lawsuit alleging unpaid overtime but instead must submit her claim to private individual arbitration," according to The Wall Street Journal. The case was appealed several times until it reached the U.S. Supreme Court.
Scorecard: SCOTUS rejected Southwest's claim, ruling "unanimously that airline baggage handlers can't be compelled to resolve employment disputes through individual private arbitration," reported the WSJ.
Takeaway: Justice Clarence Thomas delivered the opinion, stating that "baggage handlers expressly are exempted from the Federal Arbitration Act, a 1925 law that allows employers to make it a condition of employment that workers agree to mandatory arbitration of workplace disputes."
This decision goes against a recent trend of court decisions that make it "easier for employers to avoid class-action lawsuits brought by workers," reported the WSJ. The arbitration act exempts "contracts of employment of seamen, railroad employees, or any other class of workers engaged in foreign or interstate commerce," and Thomas wrote that baggage handlers qualify for that exemption. &
Jared Shelly is a journalist based in Philadelphia. He can be reached at
[email protected]