Legal Roundup: TikTok Sued Over Children's Data, Energy Organizations Face 'Clean' Fuel Claims and More
The latest court filings and cases that will have an impact on the risk management and insurance industry.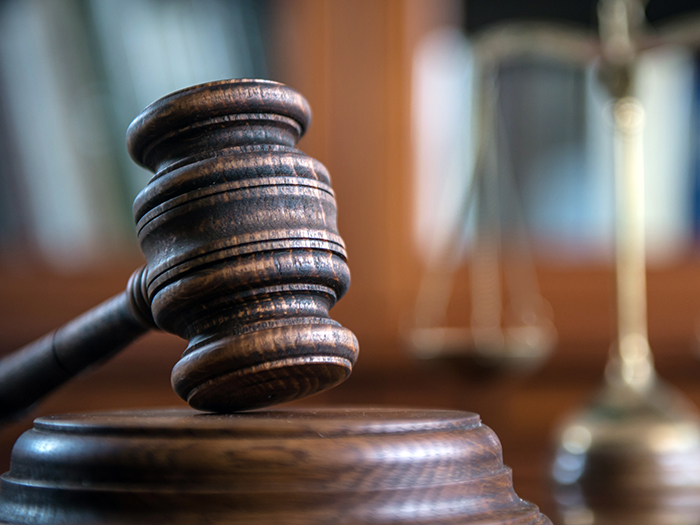 TikTok Sued Over Children's Data 
The Case: If you've recently seen a teenager filming themselves doing a choreographed dance, chances are they're using TikTok. Now attorneys are accusing the popular social media app of unlawfully handling children's user data in the United Kingdom and the European Union.
They say TikTok "takes children's personal information, including phone numbers, videos, exact location and biometric data, without sufficient warning, transparency or the necessary consent required by law, and without children or parents knowing what is being done with that information," according to the BBC.
TikTok, which is owned by Chinese firm ByteDance, said the case is without merit and that it will vigorously defend itself.  
 Scorecard: The case has recently been filed and has not reached a resolution. 
 Takeaway: Data privacy and underage users are major issues in tech. In the United States, social media sites must restrict their services to users 13 and older due to the Children's Online Privacy Protection Act (COPPA).
As for TikTok, it's not the first time the budding social media giant has been scrutinized over its data practices. In 2019, it was fined $5.7 million by the Federal Trade Commission for its practices around children's data. It also faced fines in South Korea.  
Exxon, BP, Shell Sued Over "Clean" Fuel Claims 
The Case: Exxon Mobil Corp, BP, Royal Dutch Shell and the American Petroleum Institute have been sued by New York City.
According to Reuters, prosecutors say the organizations " 'have systematically and intentionally misled consumers' through fuel sales at branded stations as 'cleaner' and 'emissions-reducing' while not disclosing climate impacts."
Representatives for Exxon and API said the suit was meritless. A Shell rep told Reuters that fighting climate change takes inclusion from all sectors including energy. BP did not comment on the story. 
Scorecard: The case has recently been filed and has not reached a resolution. 
Takeaway: It's not the first time oil companies have been sued by New York.
Reuters reports: "Earlier this month, the 2nd U.S. Circuit Court of Appeals in Manhattan ruled in a separate lawsuit in favor of BP, Chevron Corp, ConocoPhillips, Exxon and Shell, and rejected the city's efforts to sue under state nuisance law for damages caused by the companies' "admittedly legal" production and sale of fossil fuels, and said the city's federal common law claims were displaced by the federal Clean Air Act." 
Tesla Settles Case of the Stolen Source Code  
The Case: In 2019, Tesla sued former engineer Cao Guangzhi for allegedly stealing its Autopilot source code that powers self-driving cars. 
Cao was one of approximately 40 people with access to the code and Tesla claims "he ultimately moved more than 300,000 files and directories related to Autopilot," according to The Verge.
After two years at Tesla, Cao went to work at XMotors, the U.S. unit of Chinese self-driving car startup Xpeng Inc. Cao told Reuters that he "had never accessed any Tesla data after he left Tesla, or provided Tesla information to XMotors or anyone else." 
Scorecard: Tesla and Cao settled the case in April 2021. "Terms of the settlement, which included a monetary payment made by Cao to Tesla, were not disclosed," Reuters reports.  
Takeaway: Was Cao hoping to use the code for nefarious purposes or was he simply taking his work home with him? We'll never know.
But if the latter is true, The Verge offers some sound advice: "As a reminder, never upload sensitive company materials to your personal cloud. You might have the best of intentions, but your employers probably won't assume the same." &
Jared Shelly is a journalist based in Philadelphia. He can be reached at
[email protected]