Legal Roundup: Apple's Future App Distribution, Opioid Suit at 'Ground Zero' and More
The latest court filings and cases that will have an impact on the risk management and insurance industry, including a groundbreaking Apple lawsuit that could alter the distribution of apps.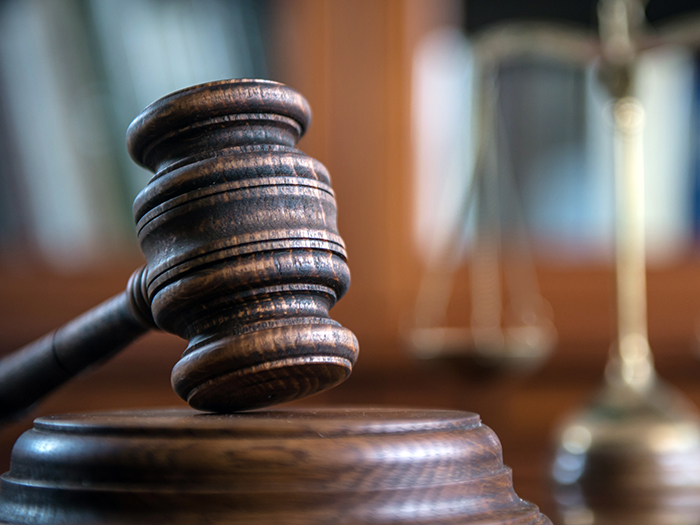 Apple vs. Fortnite with the Future of Apps in the Balance
The Case: Epic, maker of the wildly popular game Fortnite, is suing Apple for allegedly running its App Store like a monopoly. Apple removed Fortnite from its App Store in 2019 after Fortnite offered an alternative payment method that essentially bypassed fees typically collected by Apple.
Scorecard: The case began May 3 and is expected to last three weeks. Leaders at the highest positions of each company — including Apple CEO Tim Cook — plan to take the stand.
Takeaway: The implications of the case cannot be overstated. An Epic victory "could force Apple to give up control of app distribution, allowing customers to freely install software on iPhones, much like they do on desktop computers," according to the Washington Post.
An Apple victory "could become a lightning rod for debate over new legislation" to weaken Apple's control over the market.
Landmark Opioid Case Begins in Epidemic's "Ground Zero"
The Case: Cabell and Huntington Counties in West Virginia are suing drug companies AmerisourceBergen, Cardinal Health, and McKesson.
They say the drug companies "ignored red flags and flooded their communities with addictive pain pills, causing a 'public nuisance' and fueling an epidemic of substance abuse, overdoses and deaths," the Washington Post reported. The region has been called "Ground Zero" for the opioid epidemic. The counties are seeking $500 million to fund various recovery and abatement efforts.
Scorecard: The trial is set to begin May 3 and is expected to last 12 weeks.
Takeaway: A win for the counties could lay the groundwork for settlements in other jurisdictions and detail how drug companies could be forced to subsidize epidemic relief efforts.
Legal precedent is scant, but The Washington Post detailed a 2019 trial where "Oklahoma won against Johnson & Johnson and its subsidiaries, holding the drugmaker culpable for the crisis in the state. The company was ordered to pay $465 million after other defendants, Purdue Pharma and Teva Pharmaceuticals, settled."
FAA Settles Age Discrimination Case for $44 Million
The Case: A group of employees of the Federal Aviation Administration sued the agency over alleged age discrimination when their jobs were sent to a private company.
The Associated Press reports: "Lawyers for the 761 workers say the Federal Aviation Administration and the Transportation Department decided to outsource the jobs because many of the employees were older than 40 and were, or soon would, become eligible to retire with full federal retirement benefits."
They served as flight service specialists, providing weather information and flight planning information to pilots of private aircraft. The employees claim that when they moved to Lockheed Martin (which won the contract), they lost lucrative air miles and pensions.
Scorecard: The FAA agreed to pay the plaintiffs $44 million. The case was filed in 2005 and was not resolved until in April 2021 for various reasons (a judge retired and a law firm involved with the case closed.)
Takeaway: After so much time, the plaintiffs were approaching retirement age and were eager for a resolution. &
Jared Shelly is a journalist based in Philadelphia. He can be reached at
[email protected]