Legal Roundup: Target Loses Data Breach Case, Amazon Sues Over COVID Protocols and More
The latest court filings and cases that will have an impact on the risk management and insurance industry.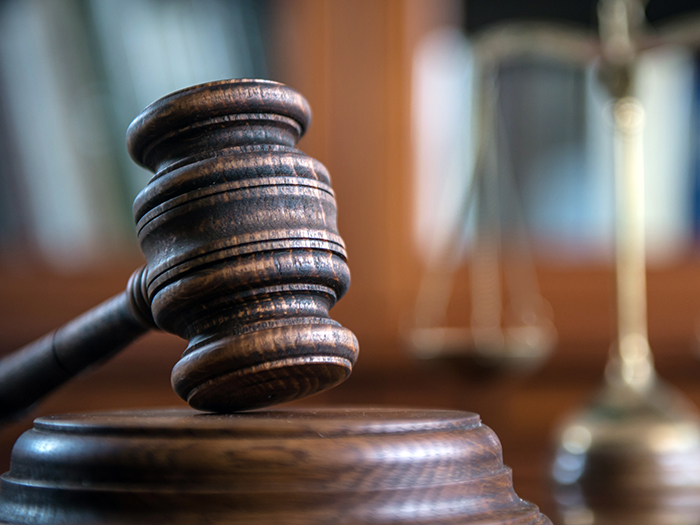 Taylor Swift Sued by Theme Park Over "Evermore" Album Name
The Case: Owners of the Evermore theme park in Utah have sued Taylor Swift in U.S. District Court.
They claim that Swift's new album "evermore" infringes on their trademark and is hurting business. The theme park claims owners "have said the trademark for the name belongs to them, and that Swift violated it when she started selling album-related merchandise," according to the BBC.
Lawyers for the pop star said the claim has no basis.
"Moreover, your client has suffered no damages whatsoever and, in fact, has openly stated that Ms. Swift's album release creates a 'marketing opportunity' for your client's troubled theme park," lawyers for Swift said in court filings reported by the BBC.
Scorecard: The case has recently been filed and has not come to a resolution.
Takeaway: Name disputes happen all the time. One famous case came in 2003 when Viacom introduced Spike TV, leading film director Spike Lee to sue. Eventually, both sides reached an undisclosed settlement, but the channel had to halt its rollout and rebrand for a while.
There's no telling how the Taylor Swift/Evermore case will turn out.
Amazon Sues New York AG
The Case: Amazon has sued New York's state attorney general. It appears to be a preemptive move to halt investigations into Amazon's handling of COVID-19 safety protocols in the early days of the pandemic.
Reuters reports: "The retailer drew scrutiny 10 months ago when workers protested conditions at a Staten Island warehouse and it fired [activist Christian Smalls] for violating a paid quarantine. Senators questioned Amazon about the incident, the city announced a probe, and State Attorney General Letitia James said the company may have violated the law. In a complaint in Brooklyn federal court, Amazon accused James of overstepping bounds by legally threatening the company and demanding remedies like its surrender of profit."
Scorecard: The case has recently been filed and has not come to a resolution.
Takeaway: Reuters explains that the suit appears to be Amazon's way of fighting back against ongoing allegations that the company doesn't treat workers fairly and doesn't provide safe work environments.
"The atypical lawsuit shows how Amazon believes it was unfairly maligned despite the many COVID-19 precautions it implemented, most recently COVID-19 tests and plans for vaccine administration. It also demonstrates how the company will not back down from criticism of its workplace."
Target Loses to Chubb Over Data Breach Settlements
The Case: Target sued insurer Chubb for not covering losses associated with a 2013 data breach.
The breach affected 41 million Target customer card accounts leading to an $18.5 million settlement with 47 states and the District of Columbia — as well as a $138 million settlement with banks that had to reissue debit and credit cards.
Reuters' Westlaw Today explains, Target "sought a declaration that the policies issued by ACE American Insurance Co and ACE Property and Casualty Insurance Co cover Target's settlement payments related to banks' claims over costs of replacing payment cards after the breach." ACE is part of The Chubb Corp.
Scorecard: U.S. District Judge Wilhelmina Wright denied Target's request for partial summary judgment.
Westlaw Today reports: "The judge granted ACE's cross-motion for summary judgment, holding that the insurance company doesn't have a duty to indemnify Target under the policies."
Takeaway: Such massive data breaches have long tails and don't resolve quickly.
40K Brazilians Sue Over Alleged Toxic Waste Dumping
The Case: A group of 40,000 Brazilians have sued Norsk Hydro in Dutch court. They claim the Norwegian aluminium producer dumped toxic chemicals into a region of Northern Brazil.
Reuters has more: "The lawsuit has been brought by a group of communities who live in the lower Amazon region in the state of Para, mainly members of Cainquiama – the Amazon Association of Mixed Race, Indigenous and Quilombolas – representing some 11,000 families. They are seeking compensation for what they say is 'the incorrect disposal of toxic waste in the Murucupi River, as well as other effects from the presence of Norsk Hydro installations in the region,' their law firm PGMBM said in a statement."
Scorecard: The case has recently been filed and has not come to a resolution.
Takeaway: The plaintiffs have already filed lawsuits in Brazil but sued in Dutch court this time around because they were "frustrated at a lack of progress in the Brazilian legal system," Reuters reported. &
Jared Shelly is a journalist based in Philadelphia. He can be reached at
[email protected]