Legal Roundup: Stolen Car Suit Extends to Manufacturers, TD Bank Settles Ponzi Scheme and More
After a driver's Kia was stolen in 2019, he filed suit against Kia and Hyundai claiming the vehicles lack critical security features.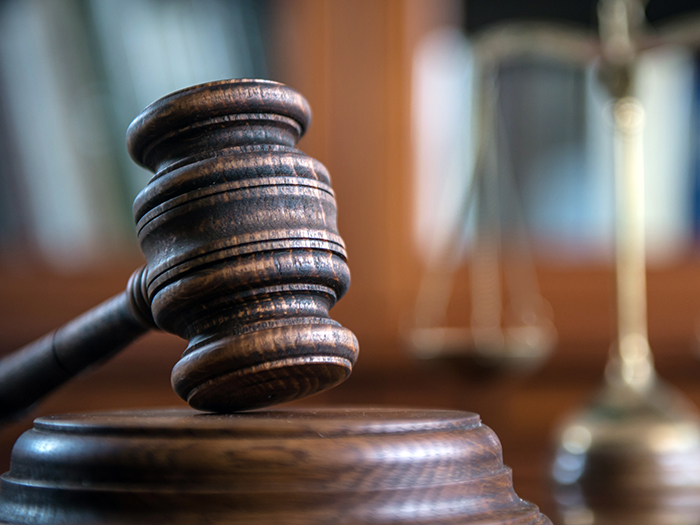 Hyundai & Kia: Easily Stolen Cars?
The case: After Cole Sebastian's Kia was stolen in 2019, he filed a class action lawsuit in Wisconsin's Eastern District against Kia and Hyundai as defendants. Sebastian claims that those manufacturers' vehicles lack a critical security device making them more easily stolen, according to Milwaukee's BizTimes.
The suit "seeks damages and injunctive relief on behalf of Sebastian and all other people who bought or leased a 2011-2022 Kia vehicle or a 2015-2022 Hyundai vehicle with a traditional 'insert-and-turn' steel key ignition system. The amount in controversy exceeds $5 million," according to BizTimes.
Scorecard: The case has recently been filed and has not reached a resolution.
Takeaway: The suit also points to viral TikTok videos that offered step-by-step instructions for stealing cars, which have since been removed from the platform. The Philadelphia Inquirer noted that "thefts of Kia and Hyundai vehicles are rising faster than those of any other manufacturer in Philadelphia," with "nearly 800% and 400% respective spikes in theft reports" between 2019 and 2022.
Tennessee Meat Plant's $1.2M Post-Raid Settlement
The case: Nearly 100 undocumented immigrant workers at a Tennessee meat processing plant filed a class action lawsuit in the U.S. District Court for the Eastern District of Tennessee. Plaintiffs claimed that the U.S. government and federal agents used racial profiling and excessive force during a 2018 raid called "Operation Steak Out."
Scorecard: Workers have reached a $1.2 million settlement.
Takeaway: The agreement "is very likely the first class settlement over an immigration enforcement operation at a work site, according to immigration experts," the New York Times reported.
As part of the settlement, "members of the lawsuit will receive $550,000, or more than $5,700 each. Six named plaintiffs will receive a total of $475,000 from the federal government to resolve their claims under the Federal Tort Claims Act." The remaining $150,000 of the award will cover legal fees.
SCOTUS to Rule on Consumer Agency's Funding
The case: The Consumer Financial Protection Bureau, created in the wake of the 2008 financial crisis as part of the Dodd-Frank Act, is the defendant in a case launched by the Community Financial Services of America, a trade organization for payday loan companies.
Plaintiffs claim "the way Congress chose to fund the agency violated the Appropriations Clause of the Constitution, which says that 'no money shall be drawn from the Treasury, but in consequence of appropriations made by law,'" according to the New York Times. The case, initially filed in Texas District Court, made its way to the U.S. Supreme Court.
Scorecard: SCOTUS has agreed to hear the case.
Takeaway: A Supreme Court ruling against the CFPB "could cast doubt on every regulation and enforcement action it took in the dozen years of its existence," potentially imperiling other agencies, according to the Times. The agency "draws money each year from U.S. Federal Reserve earnings rather than budgets passed by Congress," reported Reuters.
TD Bank Agrees to Settle Ponzi Scheme Case for $1.2B
The case: Stanford Financial Group was seized by U.S. authorities in 2009, and former chairman R. Allen Stanford was convicted in 2012 "of running a two-decade investment-fraud scheme amounting to $7 billion, one of the largest frauds in U.S. history," according to The Wall Street Journal.
Stanford's investors sued TD Bank, HSBC, Société Générale, Independent Bank, and Trustmark, alleging that the financial services they provided "supported and furthered" Stanford's crimes. The trial was set to begin in Houston.
Scorecard: TD Bank has agreed to settle its part of the suit for $1.2 billion.
Takeaway: The other financial institutions named in the case have also agreed to settle, ending the prospect of a court date, according to the WSJ. "Mr. Stanford's scheme involved selling fraudulent certificates of deposit issued by his Antigua-based Stanford International Bank Ltd., an affiliate of Stanford Financial Group. The bank claimed to invest in low-risk, high-return funds, but Mr. Stanford instead used the money to pay back other investors and finance his high-rolling lifestyle."
Total settlements for all five banks add up to more than $1.6 billion, pending court approval. &
Jared Shelly is a journalist based in Philadelphia. He can be reached at
[email protected]
.