Legal Roundup: SpaceX Rocket Tests Anger Texas Residents, The Weeknd Absolved in Copyright Tussle and More
Bobsledder files class action suit against USA Bobsled and Skeleton for failing to protect athletes against risks of irreversible injuries.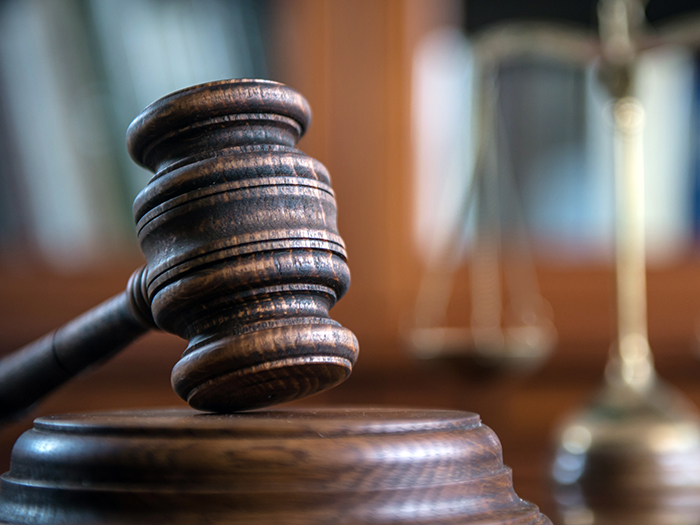 SpaceX Rocket Tests Close Texas Beaches, Anger Residents
The case: A Texas environmental group has filed suit in Cameron County court against the Texas General Land Office. SaveRGV complained that Boca Chica public beach is subject to frequent closures to accommodate Elon Musk's SpaceX rocket launches, according to Reuters.
The filing claims that closures, which add up to 450 hours per year since 2019, violate Texans' "constitutionally guaranteed right to access public beaches in their state," reports Reuters.
Scorecard: The case has recently been filed and has not been resolved.
Takeaway: SaveRGV takes issue with "2013 amendments to the Texas Open Beaches Act that allow counties to close public beaches located along the Gulf Coast 'for space flight activities,' " according to Reuters.
The fight between the environmentalists and the state was the topic of a "60 Minutes" segment that aired in August 2021.
9th Circuit Absolves The Weeknd in Copyright Tussle
The case: Three British songwriters took pop singer The Weeknd to Los Angeles federal court in 2019 for alleged copyright infringement.
The composition in question is "A Lonely Night," which the trio of songwriters thought sounded too much like their unreleased tune, "I Need to Love," according to Reuters.
William Smith, Brian Clover and Scott McCulloch claimed that The Weeknd's producers had access to their "I Need to Love" through Universal Music, which had bought rights to the song in 2008. The plaintiffs created a mashup posted on YouTube to show similarities.
In 2020, a U.S. District judge ruled in favor of The Weeknd (whose real name is Abel Tesfaye). The songwriters appealed.
Scorecard: The 9th U.S. Circuit Court of Appeals ruled in favor of The Weeknd.
Takeaway: Reuters reports that the songwriters "failed to show that The Weeknd or his songwriters had access to their song, or that 'A Lonely Night' was similar enough to it to support their copyright infringement claims." The 9th Circuit judges said that both songs harken back to Blondie's 1979 hit "Heart of Glass."
Bobsledder Files Class Action Against USA Bobsled and Skeleton
The case: Former bobsledder, William Person, has initiated a class action suit in California State Court against national governing body, USA Bobsled and Skeleton, according to The New York Times.
Person alleges that since 1983, the organization knew that bobsledding carried risks of irreversible physical damage and brain injuries but failed to warn and sufficiently protect athletes. The plaintiffs are seeking compensation "to include a fund that will pay for intensive medical monitoring of former athletes," according to the Times.
Scorecard: The case has recently been filed and has not reached a resolution.
Takeaway: Person has engaged the services of attorney Jason Luckasevic, whose previous work includes a similar case against the NFL that was eventually settled for $1 billion.
There have been a number of suicides among former bobsledders. The Times reported that "an increasing number of current and retired athletes in sliding sports have said they suffer chronically from many of the same conditions that plague football players and other contact sport athletes," such as headaches, hypersensitivity to light and noise, and psychological issues.
Spiked Beverage Makers Clash in Court
The case: The manufacturer of White Claw, Mike's Hard Lemonade and other spiked beverages sued Bang Energy LLC for trademark infringement.
Mark Anthony International SRL, based in Dublin, claimed that Bang's "Mixx" drinks are too similar to its "MXD" trademark. The concern was "that Mixx would cause confusion with its MXD ready-to-drink cocktails because, among other things, the drinks both have cocktail flavors and similar names," reports Reuters.
According to Reuters, Mark Anthony requested that the U.S. District Court for the Southern District of New York block Bang's launch of Mixx "based on a likelihood of confusion with MXD."
Scorecard: Mark Anthony International has agreed to drop the suit.
Takeaway: A Manhattan U.S. District Judge dismissed the case without prejudice, according to Reuters, allowing Mark Anthony to return to court with its complaint at a future date. For its part, Bang has indicated that it will change the name of its malt beverage product and drop any patent applications that have been filed. &
Jared Shelly is a journalist based in Philadelphia. He can be reached at
[email protected]