Legal Roundup: Restaurant's COVID Coverage Win Reversed, Meta and Zuckerberg in Hot Water and More
A New Orleans-based restaurant was awarded a win against its insurer regarding COVID coverage. The victory was short lived.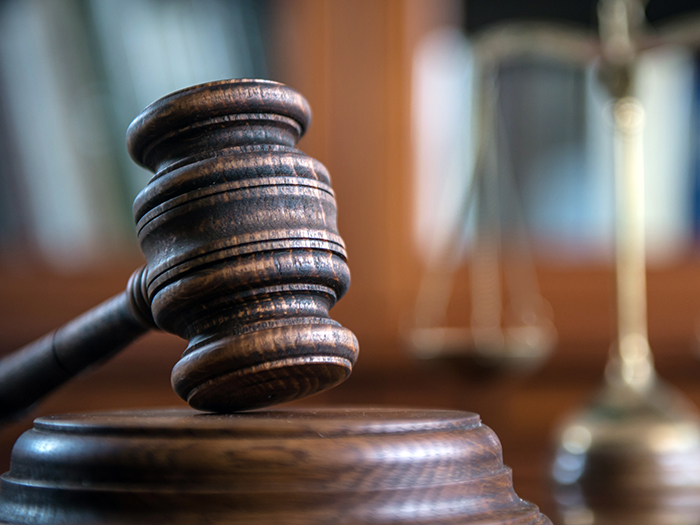 Louisiana Court Reverses Restaurant's COVID Coverage Win
The case: The owners of Oceana Grill, located in New Orleans' French Quarter, asked Lloyd's of London to cover lost business income due to the pandemic.
"After seeking coverage under their all-risk policy from Lloyd's, Oceana's owners sued the insurer in the Orleans Parish District Court, seeking a declaration that the policy covered their lost business income," according to Westlaw Today.
The district court ruled in favor of Lloyd's. Oceana appealed, and won the case in a rare victory at the appellate level. Lloyd's escalated the case to the Louisiana Supreme Court, arguing that "there was neither tangible damage to property nor a physical alteration," according to Westlaw.
Scorecard: The Louisiana Supreme Court has reversed the lower court's decision, finding in favor of Lloyd's.
Takeaway: The court found that Oceana "did not sustain a 'direct physical loss of or damage to' their property when they ceased using the restaurant's dining room during the pandemic," according to Westlaw.
Courts have been generally ruling in favor of insurers. Data from the Insurance Law Center and the University of Pennsylvania's COVID Coverage Litigation Tracker showed that between March 2020 and July 2022, more than 2,300 COVID-19 business interruption insurance cases were filed.
Family of Kansas City Paramedic Wins PTSD Bullying Suit Against Fire Dept. Supervisor
The case: In 2018, Kansas City paramedic Giovanna Vittori filed a discrimination lawsuit in Jackson County Circuit Court. She claimed that she'd been terrorized by her supervisor at the Kansas City Fire Department.
"Later that year, at 38 years old, she died from an overdose of prescription medication," according to the Kansas City Star. Vittori claimed that after she witnessed the aftermath of a suicide by shooting, she suffered from PTSD, which her supervisors ridiculed.
Her family and attorneys claimed that Vittori's subsequent fatal overdose was suicide. Vittori's father continued with the lawsuit.
Scorecard: Vittori's family has been awarded $100,000 in a jury trial.
Takeaway: Vittori tried to fight the harassment in several ways before she took her case to the court. She lodged an internal complaint, and while it was substantiated, the fire department neither disciplined the supervisor. She also filed a complaint with the Equal Employment Opportunity Commission.
The award will go to Vittori's children.
Did Meta & Zuckerberg Ignore Sex Trafficking on Social?
The case: Several pension and investment funds have brought suit in Delaware Chancery Court against Mark Zuckerberg and Meta, alleging in a derivative complaint that the social network failed "to do enough to stop sex trafficking and child sexual exploitation on Facebook and Instagram," according to Reuters. The article explained that Meta "has long faced accusations that its platforms are a haven for sexual misconduct."
Scorecard: The case has just been filed and has not reached a resolution.
Takeaway: Back in 2021, the Texas Supreme Court allowed three abuse victims to proceed with their cases.
"Meta separately faces hundreds of lawsuits from families of teenagers and younger children who claimed to suffer mental health problems by becoming addicted to Facebook and Instagram. Some school districts have also filed lawsuits over the problem," according to Reuters.
If the court determines that damages are to be paid out in this latest case, directors and officers insurers, not shareholders, will foot the bill.
Microsoft vs. Gamers Lawsuit Dismissed
The case: In December 2022, 10 video game players in California, New Mexico and New Jersey filed suit in California federal court against Microsoft. Plaintiffs wanted to block Microsoft from buying Activision Blizzard, the maker of the popular game "Call of Duty," claiming the purchase was anticompetitive. Microsoft moved to shut down the gamers' case.
Scorecard: Case dismissed. A San Francisco federal judge ruled that the suit "lacks allegations" to support the claim "that the proposed acquisition would harm market competition," according to Reuters.
Takeaway: In her decision, U.S. District Judge Jacqueline Corley questioned why and how the purchase would cause "higher prices, less innovation, less creativity, less consumer choice, decreased output, and other potential anticompetitive effects," as alleged in the gamers' complaint.
Called the biggest gaming deal in history, Microsoft plans to buy Activision for nearly $69 million. The gamers' suit came just two weeks after the Federal Trade Commission made its own move to block the sale. &
Jared Shelly is a journalist based in Philadelphia. He can be reached at
[email protected]
.