Legal Roundup: Private Employer's Vaccine Mandate Holds Up in Court, Google's "Incognito" Mode Not Actually Private and More
The latest court filings and cases that will have an impact on the risk management and insurance industry.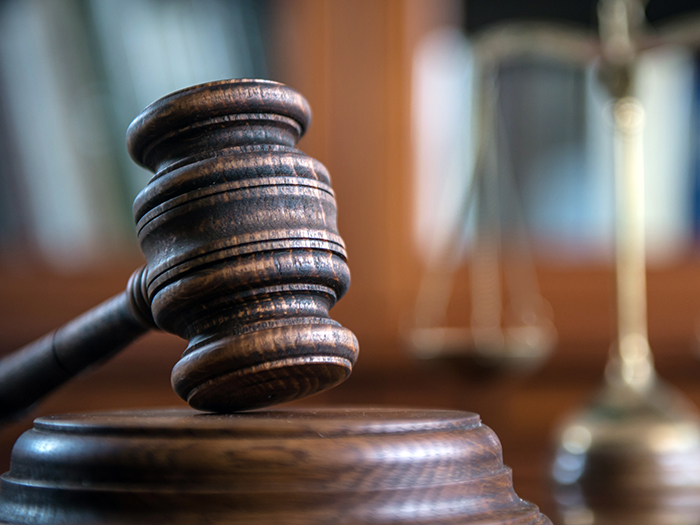 Private Employer's Vaccine Mandate Holds Up in Court
The case: Employees of Cincinnati's St. Elizabeth Healthcare requested an injunction against the private employer's mandate that all workers be vaccinated, according to Reuters. In U.S. District Court, the plaintiffs' class action claimed that employees' individual liberties were violated by the requirement that staff get vaccinated by October 1.
Scorecard: U.S. District Judge David Bunning of Kentucky ruled that St. Elizabeth was within its rights to require employee vaccinations. In his ruling, Bunning said that suspicions about the safety and efficacy of the vaccines do not override the law.
Takeaway: This decision "appears to be the first ruling of its kind for a private employer in the United States," reported Reuters, and functions as a test case for the many similar complaints being filed against both public and private institutions in the United States.
While most cases are still processing through the court system, the judicial road looks bleak for employees who attempt to use the courts to avoid vaccination. In Texas, an employee suit against Houston Methodist Hospital under Texas' wrongful termination law was dismissed by a federal judge, according to Reuters.
Google's "Incognito" Mode Not Actually Private
The case: In a proposed class action, Google parent company Alphabet Inc. was accused of "illegally invading the privacy of millions of users by pervasively tracking their internet use," according to Reuters. Plaintiffs are seeking $5 billion in damages to address surreptitious data collection while users were in the Chrome browser's Incognito mode.
Quoting from the filing, Reuters reports that the search giant "cannot continue to engage in the covert and unauthorized data collection from virtually every American with a computer or phone."
For its part, "Google has said it makes clear that Incognito only stops data from being saved to a user's device and is fighting the lawsuit," Reuters reports.
Scorecard: The case has recently been filed and has not reached a resolution.
Takeaway: Many users consider searches in Incognito mode to be private, and the filing notes that peoples' "most intimate and embarrassing things" are actually being catalogued for the purposes of Google Analytics and Ad Manager.
Google CEO Sundar Pichai had sought to keep this case out of court "because he did not want the feature 'under the spotlight,' " according to court filings obtained by Reuters.
Roblox Music Licensing Dispute Settled
The case: The National Music Publishers' Association (NMPA) sued video game platform Roblox for "allegedly encouraging copyright infringement on a 'massive scale,' " according to Reuters.
Roblox "encourages users to upload unlicensed music to its library and incorporate it into the content they create," Reuters reports.
NMPA alleged that Roblox was deriving a profit when users were charged a fee to upload audio files, and that the platform took "a derelict approach" to copyright infringement, as per the complaint. The NMPA licenses songs by popular artists including the Rolling Stones, Ed Sheeran, and Ariana Grande.
Scorecard: Roblox and NMPA have settled the case, dismissing the claims with prejudice.
Takeaway: "NMPA president and CEO David Israelite said in a statement that the group was 'extremely pleased' with the agreement as Roblox 'continues to offer a unique platform for musicians and songwriters in the metaverse,' " according to Reuters.
Roblox "enables people to create games without any coding knowledge and share them with other players. Creators can also monetize their games with an in-game currency called Robux," according to The Motley Fool, which notes that about half of its 43 million users are under age 13.
Developers of Super Tall NYC Skyscraper Sued for $250 Million
The case: Residents of the iconic 432 Park Avenue skyscraper in Manhattan, one of the tallest, slimmest and most expensive buildings in the world, are suing developers in New York State Supreme Court for $250 million in damages, according to the BBC.
The lawsuit, brought by the condo board, notes 1,500 alleged defects, including construction and design problems that were the cause of floods, faulty elevators, and electrical explosions, as reported by the New York Times.
Scorecard: The case has recently been filed and has not reached a resolution.
Takeaway: Designed by star architect Rafael Viñoly, the nearly 1,400 foot high building opened along so-called Billionaire's Row in 2015, attracting wealthy residents including Saudi retail magnate Fawaz Alhokair, singer Jennifer Lopez and baseball star Alex Rodriguez, according to the Times, which reports, "even multimillion-dollar price tags do not guarantee problem-free living." &
Jared Shelly is a journalist based in Philadelphia. He can be reached at
[email protected]
.