Legal Roundup: Pinterest Settles Gender Discrimination Suit, Star Trek Collaboration Results in Copyright Infringement and More
The latest court filings and cases that will have an impact on the risk management and insurance industry.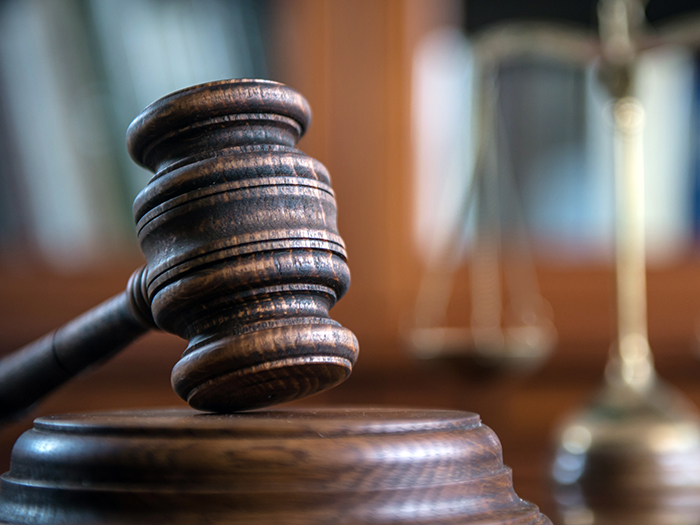 Pinterest Settles Former COO's Gender Discrimination Suit for $22.5 Million
The Case: Françoise Brougher, the former chief operating officer at Pinterest, accused the tech giant of marginalizing women executives, cultivating a toxic culture and wrongfully firing her for complaining about these issues.
In a blog post titled 'The Pinterest Paradox: Cupcakes and Toxicity,' Brougher wrote: "Although 70% of Pinterest's users are women, the company is steered by men with little input from female executives. Pinterest's female executives, even at the highest levels, are marginalised, excluded and silenced … I believe that I was fired for speaking out about the rampant discrimination, hostile work environment, and misogyny that permeates Pinterest."
Scorecard: Brougher and Pinterest settled for $22.5 million with $2.5 million going to charities that promote women and underrepresented communities in the tech industry.
In a joint statement, both sides said, "Pinterest recognizes the importance of fostering a workplace environment that is diverse, equitable and inclusive and will continue its actions to improve its culture." Pinterest did not admit wrongdoing.
Takeaway: Tech has long been accused of manifesting a toxic "tech bro" culture, and research shows that solutions to fix it haven't worked.
At Pinterest specifically, "two black female former Pinterest employees have also publicly accused the company of racist and gender discrimination," according to The Guardian.
"Ifeoma Ozoma and Aerica Shimizu Banks, who were Pinterest public policy and social impact managers, said they endured several instances of racism and discriminatory treatment by Pinterest co-workers, managers and human resource staff."
Star Trek/Dr. Seuss Mash-Up Indeed Infringes on Copyright
The Case: Dr. Seuss Enterprises sued the authors of a cleverly titled children's book for copyright infringement. The book, Oh, the Places You'll Boldly Go! is a parody of the popular Dr. Seuss book Oh, the Places You'll Go! — setting the story in the space-aged world of Star Trek.
In March 2019, a U.S. District Judge found it to be fair use, because it was deemed transformative and highly creative.
Dr. Seuss Enterprises appealed.
Scorecard: Circuit Judge M. Margaret McKeown sided with Dr. Seuss Enterprises.
According to The Hollywood Reporter, McKeown wrote: "If he were alive today Dr. Seuss might have gone on to say that 'mash-ups can happen to you.' … The creators thought their Star Trek primer would be 'pretty well protected by parody,' but acknowledged that 'people in black robes' may disagree. Indeed, we do."
Takeaway: It's not the first time Dr. Seuss won a case involving a parody book. In 1997, the company won a similar case over the book The Cat NOT In the Hat! — telling the story of the O.J. Simpson trial in the classic Dr. Seuss style.
Acrobats Strike $52M Settlement in Circus Accident
The Case: In 2014, a group of acrobats were injured during a performance of the Ringling Brothers and Barnum & Bailey circus in Rhode Island.
During a "hanging hair act" the eight aerialists "who appeared to be suspended by their hair around a large circular cone hanging from rigging," according to the New York Times, fell to the ground, injuring another acrobat.
The performers called their injuries life altering and sued the owners of the Dunkin' Donuts Center in Providence for failing to have safety procedures in place.
Scorecard: In late December, a lawyer for the injured acrobats "said his clients had reached a $52.5 million settlement with the owner and operator of the arena where the performance took place," according to the New York Times.
Takeaway: The Times cited an OSHA report saying there were no redundancies in place to prevent the accident and "no document available to indicate that the rigging supporting several performers was ever reviewed and checked by a professional engineer for its structural adequacy and performance."
Aetna Sued Over Cancer Treatment Coverage Denial
The Case: Florida man Scott Lake sued Aetna claiming that the insurer denied coverage for a new type of cancer treatment called proton beam radiation therapy.
Lake is suffering from prostate cancer and claims that his oncologists recommended the therapy.
Becker's Hospital Review explains that Aetna "considers proton beam radiotherapy 'experimental and investigational' for prostate cancer in adults over age 21 'because its effectiveness for these indications has not been established.' "
Scorecard: The case has recently been filed and has not come to a resolution.
Takeaway: Proton beam radiation therapy is gaining momentum in cancer treatment but is not yet widely accepted.
Becker's Hospital Review explains: "While some insurers have begun covering proton beam radiation therapy for certain cancers — for example, Medicare generally covers the treatment — it is not uniform across the commercial insurance industry. In 2019, UnitedHealthcare found itself in court over its denial of coverage to one of its members who also sought the treatment for prostate cancer." &
Jared Shelly is a journalist based in Philadelphia. He can be reached at
[email protected]