Legal Roundup: Philadelphia Phillies Retain Rights to Mascot, Nirvana Sued for Album Cover and More
The latest court filings and cases that are likely to have an impact on the insurance and risk management industry.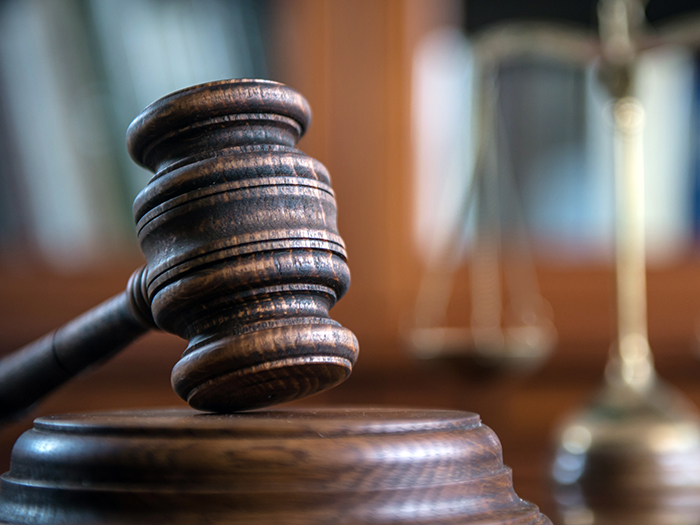 Philadelphia Phillies Retain Rights to Phanatic
The case: The Philadelphia Phillies filed a copyright suit in a Manhattan court against original Phanatic mascot designers Harrison/Erickson (H/E). The lovable and popular green monster was originally introduced in 1978, and Harrison/Erickson assigned its copyright to the team in 1984.
The Phanatic's design was updated in February 2020, and H/E's copyright termination occurred in June 2020. Bonnie Erickson created Miss Piggy and other Jim Henson characters over the years.
Scorecard: U.S. Magistrate Judge Sarah Netburn has ruled in a 90-plus page decision that "changes by the Philadelphia Phillies to the Phillie Phanatic mascot last year were sufficient to allow its continued use by the club," according to the Associated Press.
Takeaway: In 2018, H/E notified the Phillies "that it was terminating the grant, under a provision of the Copyright Act that allows artists to terminate assignments after 35 years by giving notice at least two years in advance," as per Reuters. The Phillies had accused H/E of "reneging on a 1984 agreement to let the Phillies use the Phanatic 'forever.'"
The updated Phanatic has bushier eyebrows, newly sprouted feathers, and a larger posterior, as described by The New York Times.
Lyft Shareholders Win Class Status in IPO Lawsuit
The case: Investor Rick Keiner brought suit against Lyft, claiming the rideshare company failed to tell shareholders about the "problem of sexual assaults by drivers," as well as brake issues in Lyft's bike share fleet, prior to its $2.34 billion IPO, according to Reuters.
Keiner asserts that Lyft hid information in an attempt to differentiate itself as more socially responsible than competitor Uber. Keiner alleges that statements made by Lyft were "materially misleading" and omitted key facts.
Scorecard: Judge Haywood Gilliam Jr. of the U.S. District Court in The Northern District of California has ruled that investors can proceed as a class on the claims.
Takeaway: The case, which was initially filed in April 2020, has gone through some consolidation. Last September, Judge Gilliam dismissed "allegations the company misrepresented its financial prospects," according to Reuters, while allowing other aspects of the case to proceed.
Lyft faces yet another shareholder class action in which the plaintiffs claim it failed to disclose rider safety issues in the leadup to its 2019 IPO.
Nirvana Album Cover Baby Sues for Child Pornography
The case: Spencer Elden, who was featured as a naked baby on Nirvana's 1991 "Nevermind" album cover, is suing the band on the grounds of child sexual exploitation. Elden filed the complaint in California federal court, as reported by Reuters.
The now 30 year-old Elden seeks $150,000 in compensation, alleging that the cover art constitutes child pornography and that "he has suffered lifelong damages from the image used on the album's cover, which depicted him swimming naked toward a dollar bill pierced with a fish hook," as per Reuters.
Scorecard: The case has recently been filed and has not reached a resolution.
Takeaway: "Nevermind" has sold over 30 million copies, making it one of the best selling albums of all time, according to Reuters. Elden's parents were paid just $200 for the image, as reported by The New York Times. Elden, who grew up to be a model and artist, has had conflicting feelings about the album cover over the years.
After Elden unsuccessfully reached out to Nirvana to participate in his art show earlier this year, he filed the child pornography lawsuit.
Vegas Strip Hotels Seek $100 Million+ in Room Taxes
The case: Clark County officials in Nevada have filed a suit that "echoes claims" brought last year by two Las Vegas communications executives that target online hotel booking services including Orbitz, Hotwire, Expedia, Travelocity, Priceline and Hotels.com, alleging that hundreds of millions of dollars in Las Vegas hotel room taxes went unpaid, according to the Associated Press.
Both lawsuits "accuse online booking companies of chronically underpaying taxes ranging from 10.5% to 13.38%, calculated as a percentage of gross rental receipts."
Scorecard: The case has recently been filed and has not reached a resolution.
Takeaway: According to the Associated Press, the pair of suits claim that the online booking companies contracted with hotels at discounted prices and then rented rooms at higher rates, amounting to over a hundred million dollars in potential tax revenue."
Both court filings used an example of an online travel company obtaining a room from a hotel for $150 and selling it online to a customer for $200, then paying the state tax based on the lower wholesale price of $150."
The suits seek "more than $100 million in unpaid taxes, plus perhaps another $100 million in damages and penalties," and those funds would potentially "benefit tourism, school, transportation and local government general fund accounts," as reported by the AP. &
Jared Shelly is a journalist based in Philadelphia. He can be reached at
[email protected]