Legal Roundup: Paramount Settles COVID-19 Lawsuit, Golf Pros File Antitrust Suit and More
Paramount claimed that Federal Insurance owed the corporation millions after a COVID-induced filming pause.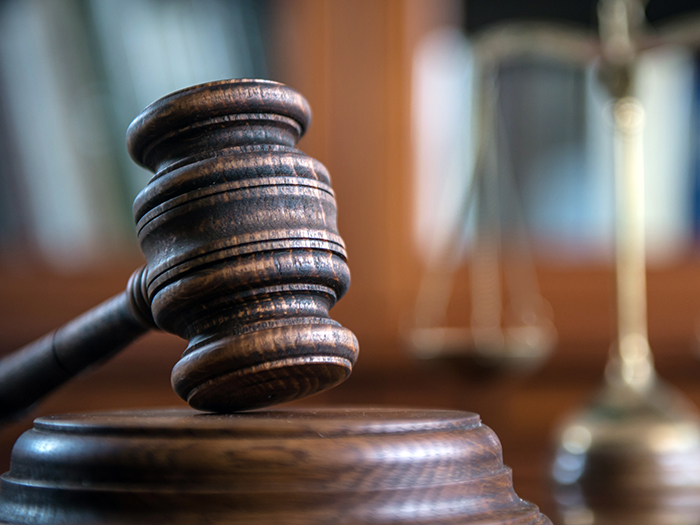 Mission Possible: Paramount Settles COVID-19 Lawsuit
The Case: Paramount filed suit in 2021 "claiming that Federal Insurance owed the studio the full $100 million policy after production on the seventh 'Mission: Impossible' film paused in February 2020 due to a positive COVID-19 test by an unidentified crew member," according to The Wrap.
The production delay lasted five months, and Federal Insurance only wanted to pay $5 million, so Paramount took the insurer to California federal district court.
Scorecard: Federal has agreed to settle the case for an undisclosed amount.
Takeaway: The Mission: Impossible franchise was one of dozens of productions that experienced delays or cancellations due to the pandemic, with resulting legal battles over insurance coverage.
"Mission: Impossible — Dead Reckoning is set to be released in two parts, with part one being released on July 14, 2023 and part two on June 28, 2024," according to The Wrap. Federal Insurance is a unit of Chubb.
Liberty Tax Sues AMC for Trademark Infringement on 'Better Call Saul'
The Case: Liberty Tax sued the AMC Networks and Sony Pictures Television in Manhattan federal court, claiming that the show Better Call Saul ripped off its trademarks and logo "in depicting the fictional 'Sweet Liberty Tax Services,'" according to Reuters.
The tax service claimed that the placement sowed confusion and caused harm "by leading viewers to believe Sweet Liberty was one of Liberty Tax's more than 2,500 offices."
The lawsuit "seeks a halt to any infringements, plus unspecified punitive and triple damages," reported Reuters.
Scorecard: The case has recently been filed and has not reached a resolution.
Takeaway: Back in 1989, Rogers v. Grimaldi "established that third-party trademarks can be used in film and other art works as long as it's artistically relevant and doesn't explicitly mislead consumers. In that case, the court found that actress Ginger Rogers couldn't sue the makers of the film 'Ginger and Fred' for trademark infringement," according to Bloomberg Law.
Liberty, whose corporate name is JTH Tax LLC, is one of the country's largest tax preparation services.
LIV Players vs. PGA Tee Off in Court
The Case: Eleven golf pros, including Phil Mickelson and Bryson DeChambeau, filed an antitrust suit after the PGA Tour suspended "players who competed in the rival LIV Golf Invitational Series," according to ESPN.
The plaintiffs, who filed in the U.S. District Court for the Northern District of California, alleged anticompetitive practices and restraint of trade.
"Three of the players, Matt Jones, Hudson Swafford and Talor Gooch, are also seeking a temporary restraining order that would allow them to compete in the FedEx Cup Playoffs," according to ESPN.
Scorecard: The case has recently been filed and has not reached a resolution.
Takeaway: "The suit also reveals new information about Mickelson's fraught relationship with the Tour. According to the filing, Mickelson was suspended by the Tour on March 22 for recruiting players to join LIV," Golf reported.
The situation has caught the attention of the U.S.  Department of Justice, which "has opened an investigation into the PGA Tour's handling of its players and whether it has engaged in anticompetitive behavior during its ongoing battle with LIV Golf," per ESPN. &
Jared Shelly is a journalist based in Philadelphia. He can be reached at
[email protected]
.