Legal Roundup: Opioid Epidemic Suit Reaches Settlement, Universities Require Students to Have COVID Vaccine and More
The latest court filings and cases that will have an impact on the risk management and insurance industry.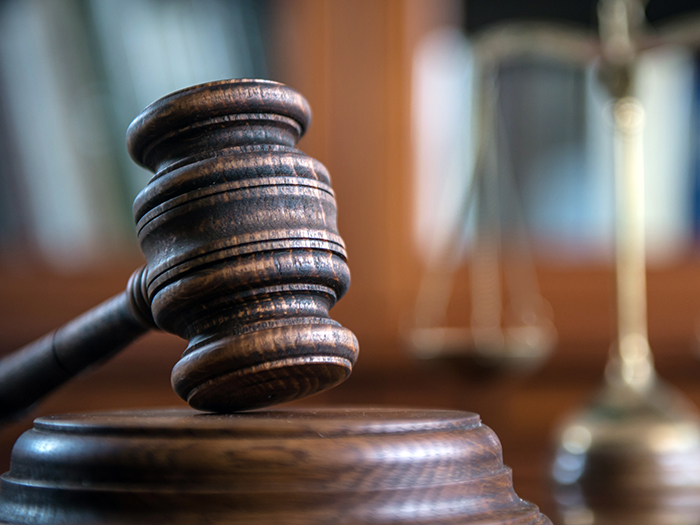 $26 Billion Settlement for Big Pharma's Role in Opioid Epidemic
The Case: A civil lawsuit aimed to hold some of the largest drug companies responsible for the decades-long opioid crisis that has killed hundreds of thousands of Americans looks like it's headed toward some kind of conclusion.
The latest suit targeted Johnson & Johnson along with distributors AmerisourceBergen, Cardinal Health and McKesson over the companies' opioid practices in West Virginia.
A group of state attorneys general from California, Colorado, Connecticut, Delaware, Florida, Georgia, Louisiana, Massachusetts, New York, Ohio, Pennsylvania, and Texas participated in the suit as well.
Scorecard: The New York Times reported that "the country's three major drug distributors and a pharmaceutical giant have reached a $26 billion deal with states."
Takeaway: The agreement "would release some of the biggest companies in the industry from all civil liability in the opioid epidemic," according to the New York Times.
The settlement had been negotiated for more than two years and "lays the framework for billions of dollars to begin flowing into communities across the country for addiction treatment, prevention services and other steep expenses from the epidemic. If the agreement is finalized, thousands of local governments as well as states would drop lawsuits against the companies and also pledge not to bring any future action."
Although it seems buttoned up, it is not a done deal.
"A huge majority of states must sign on for the deal to proceed, although the companies have not specified an exact number. If that threshold is not met, the companies could walk away and litigation would resume," according to the Times.
University Can Require Students to Get Vaccinated
The Case: Eight Indiana University students requested "a motion for a preliminary injunction against the COVID-19 vaccination policy for students," as reported by Law360.
The students claimed the policy unconstitutionally infringes on their medical privacy and autonomy over their own bodies.
Scorecard: U.S. District Judge Damon R. Leichty denied the injunction in a 101-page decision, ruling "that Indiana University may require its students to submit proof of COVID-19 vaccination before returning to campus this fall," the Wall Street Journal reported.
Takeaway: This is one of the first cases examining the constitutionality of COVID-19 vaccine requirements at public universities and could help set legal precedents for businesses of all types.
The decision represents "a setback to a brewing legal effort against vaccination requirements in higher education," per the Wall Street Journal.
"Leichty said the university system acted reasonably to protect public health when it required all of its students, faculty and staff to be fully vaccinated against COVID-19 by July 1, with limited medical and religious exceptions."
Other institutions like the University of Connecticut and California State University systems are facing similar lawsuits.
While we await those decisions, it important to remember that "federal courts have consistently upheld vaccination requirements at K-12 schools and workplaces," according to James G. Hodge, a professor of public health law at Arizona State University who was interviewed in the Wall Street Journal.
Pfizer EpiPen Suit Settled for $345 Billion
The Case: A class action lawsuit brought against Pfizer alleged that consumers "overpaid for EpiPens due to anticompetitive practices by the drugmaker and the company that markets the emergency allergy treatment, Mylan," reported Reuters.
EpiPens treat sudden and life-threatening allergic reactions.
Scorecard: In a proposed settlement, Reuters reports that Pfizer "has agreed to pay $345 million to resolve claims by consumers who say they overpaid for EpiPens due to anticompetitive practices by the drugmaker and the company that markets the emergency allergy treatment, Mylan."
The company did not admit wrongdoing.
Takeaway: The litigation began after Mylan raised the price of a set of two EpiPens from $100 in 2008 to $600 in 2016.
Many argued that severe allergy sufferers rely on EpiPens and could not do anything to avert the price gouge.
The EpiPen has some history in the courts: "Mylan in 2017 agreed to pay $465 million to resolve U.S. Justice Department claims it overcharged the government for the EpiPen," according to Reuters.
Tiffany Settles Trademark Infringement Suit Against Costco
The Case: Tiffany & Co. sued Costco for trademark infringement and counterfeiting, alleging that the retailer's use of the term "Tiffany setting" should not apply to Costco's diamond rings.
Costco countered that the description had become a generic term to describe the classic five prong setting.
"An estimated 3,349 customers bought Tiffany-set rings at Costco during the period covered by the lawsuit, court papers showed," according to Reuters.
Scorecard: Tiffany has reached a settlement with Costco but terms were not immediately disclosed.
Takeaway: Last August, Manhattan federal appeals court had thrown out "a $21 million judgment that Tiffany, acquired in January by French luxury goods company LVMH SE (LVMH.PA), won in 2017 following a jury trial," according to Reuters.
Previously, "a trial judge had found Costco liable for selling the disputed rings," leaving "jurors to decide only how much Tiffany should recover. But the appeals court said Costco acted in good faith, and that Costco customers were smart enough to realize Tiffany didn't make or endorse the warehouse chain's 'Tiffany' rings." &
Jared Shelly is a journalist based in Philadelphia. He can be reached at
[email protected]
.