Legal Roundup: Native American Tribes Reach $590 Million Opioid Settlement with J&J, Former NFL Coach Alleges Bias in Giants Coach Search and More
Amazon to pay $2.25 million and cease "Sold by Amazon" operations after Washington state AG files antitrust suit accusing the online retailer of price fixing.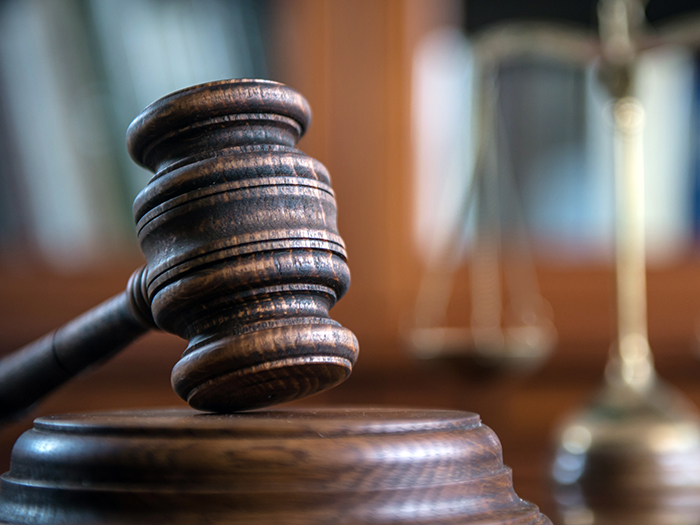 J&J, Distributors: $590 Million Opioid Settlement with Tribes
The case: Nearly 600 Native American tribes brought suit against Johnson & Johnson and drug distributors Cardinal Health, AmerisourceBergen and McKesson to address "disproportionately high opioid-related overdose deaths" among their people, according to the New York Times.
Tribes alleged that the drugmaker and distributors "had fueled the opioid epidemic in Native American communities, causing tribal governments to spend millions of dollars in healthcare, social services and other costs," according to the Wall Street Journal.
Scorecard: The tribes have reached a $590 million settlement with the drug maker and distributors. J&J will pay $150 million over 2 years; distributors agree to pay around $440 million over seven years, according to the WSJ.
Takeaway: Tribes have been hit hard with addiction and subsequent fatalities.
"In 2020, Native Americans had the highest rate of drug overdose deaths in the U.S. for any race or ethnicity, according to the Centers for Disease Control and Prevention," reported the Journal, which also noted that "the deal follows a historic $26 billion settlement that the four companies reached last July with states including Tennessee, North Carolina, Pennsylvania, New York, Louisiana, Delaware and Connecticut."
Former NFL Head Coach Alleges Bias in Giants Coach Search
The case: Brian Flores, the former head coach of the Miami Dolphins, has filed a class action suit against the NFL and its 32 teams in the U.S. District Court in the Southern District of New York, according to New York Times. The highly publicized suit alleges that "the NFL remains rife with racism, particularly when it comes to the hiring and retention of Black Head Coaches, Coordinators, and General Managers."
The football league is characterized in the suit as "racially segregated and managed much like a plantation." There is currently only one Black head coach among the NFL's 32 teams, while the pool of players is 70% Black.
Scorecard: The case was just filed and has not reached a resolution.
Takeaway: Flores was fired from the Miami Dolphins last month despite a strong second half of the season. At issue is the league's Rooney Rule, requiring that all teams interview at least one Black head coaching candidate for all open roles.
Flores' suit suggests that his interviews with the Giants and Denver Broncos were more show than substance. Flores has not yet had success getting a new head coach job but there are still positions open.
"Sold by Amazon" Shuts Down Following Price-Fixing Investigation
The case: Last month, Washington state Attorney General Bob Ferguson brought an antitrust suit against Amazon, accusing the online retailer of price fixing through its "Sold by Amazon" program.
According to the AG, "Amazon unreasonably restrained competition in order to maximize its own profits off third-party sales." The State of Washington simultaneously filed a consent decree against Amazon, with a judgment of $2.25 million.
Scorecard: Amazon has agreed to pay the $2.25 million and said it will immediately cease "Sold by Amazon" operations, according to TechCrunch.
Takeaway: Ferguson also recently targeted Amazon for unregulated pesticide sales, garnering a $2.5 million payoff. Regulators around the globe have set their sights on reining in the ecommerce giant, launching antitrust investigations in New York, the District of Columbia, and the European Union.
MarketWatch also reported that "Congress and the Federal Trade Commission have Amazon in their collective crosshairs entering 2022." &
Jared Shelly is a journalist based in Philadelphia. He can be reached at
[email protected]
.