Legal Roundup: Meta Ends Cambridge Analytica Data Breach Suit, Western State Hospital to Pay $2M for Violence Against Female Staff and More
Meta has reached a tentative settlement to close the class-action Cambridge Analytica case over alleged data privacy violations.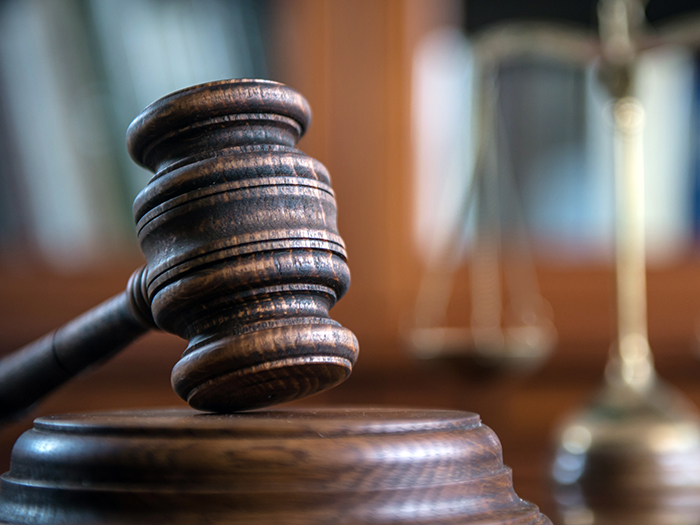 Meta Ends Cambridge Analytica Data Breach Suit
The case: After The Guardian and The New York Times reported that Cambridge Analytica "had paid a Facebook app developer for access to the personal information of about 87 million Facebook users," according to the Associated Press, a class-action suit was brought in San Francisco federal court.
The plaintiffs "alleged that Facebook violated consumer privacy laws by sharing personal data of users with third parties such as … Cambridge Analytica," according to Reuters.
Scorecard: Meta, Facebook's corporate parent, has reached a tentative settlement to close the case. Details have not been disclosed.
Takeaway: The incident and others like it brought data privacy to the forefront of any discussion about the future of Big Tech. In this case, the deal was "reached just a few weeks before a September 20 deadline for Meta CEO Mark Zuckerberg and his long-time chief operating officer, Sheryl Sandberg, to submit to depositions during the final phases of pre-trial evidence gathering, according to court documents," the AP reported.
While Facebook's overall growth has stalled, there are still around 2 billion users across the globe. In addition to its role as a social media platform, court filings in the case referred to Facebook as a "data broker and surveillance firm."
Psychiatric Hospital Ordered to Pay $2M for Alleged Violence and Harassment Against Female Workers
The case: After a nurse's ear was partially bitten off by a male patient at Western State psychiatric hospital in Lakewood, Wash., the nurse and three of her colleagues filed suit in Pierce County Superior Court in 2019.
They claimed that "the man had a history of 'sexually assaulting and targeting female staff' and that the hospital knew and didn't address it appropriately," according to The Seattle Times. The suit sought unspecified damages.
Scorecard: A judge has ordered the state agency that runs the hospital to pay $2 million to the four female employees, according to the Associated Press.
Takeaway: The agency must also "pay an additional $2.6 million to cover attorney's fees and other costs," according to the AP.
"After years of failing health and safety inspections, the U.S. Centers for Medicare and Medicaid Services stripped the hospital in 2018 of its certification and federal funding, totaling $53 million a year. It also lost its accreditation with the Joint Commission. Neither has been restored," the AP reported.
Washington state officials do not plan to appeal.
Criminal Indictment in California Oil Spill Resolved for $13M
The case: After 25,000 gallons of crude oil spilled from a pipeline off the Southern California coast in 2021, Amplify Energy and two of its subsidiaries were charged by the U.S. Attorney's office of violating the Clean Water Act. The spill forced closure of Orange County fisheries and beaches.
Scorecard: Amplify has agreed to pay nearly $13 million to resolve the federal criminal indictment.
Takeaway: Amplify Energy and two subsidiaries "will plead guilty to violating the federal Clean Water Act," according to the U.S. Attorney's Office. In conjunction with the plea, the three "will pay a $7.1 million fine and pay $5.8 million to reimburse various federal programs impacted by the October 2021 spill," according to ABC7.
In addition to the federal indictment, Orange County businesses and residents filed more than a dozen lawsuits against Amplify. Plaintiffs included "Laguna Beach coastal property owners, a Huntington Beach surf school, a Seal Beach bait and tackle store, and several groups of fishing and seafood sales companies," according to the Los Angeles Times.
Amplify has just reached an undisclosed settlement with the affected businesses and residents, according ABC7. &
Jared Shelly is a journalist based in Philadelphia. He can be reached at
[email protected]
.